The 5th Summit was AMAZING! Thanks to everyone …
The Future of Money & Technology Summit brings together the best and brightest visionaries around money, including startups entrepreneurs, developers, press, investors, authors, service providers, and solutions providers. We meet to discuss the evolving money ecosystem in a proactive, conducive to dealmaking environment.
Special thanks to all of our speakers, sponsors, attendees, volunteers, staff, press, and money enthusiasts who helped make the 5th Summit a great show!
Watch Bitcoin track & Listen to Panels:
Future of Money & Technology Summit #5
December 2, 2014
View photos on Facebook:
Read news from the 12/2/14 Summit:

A Bitcoin Battle is Brewing
TechCrunch
December 6, 2014
By Jon Evans

Why Apple Pay may be the gateway drug bitcoin needs
Gigaom, December 3, 2014
By: Biz Carson
Startup Showcase Winners Announced!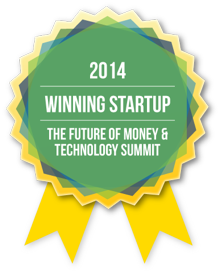 We are thrilled to announce the winners for the Startup Showcase, who showcased on Tuesday, December 2, 2014 at the Future of Money & Technology Summit.
View the winners here!
Stay Connected: