The 4th Future of Money & Technology Summit took place on December 9, 2013 at the Hotel Kabuki in San Francisco. Below is a recap of the schedule and speakers from the show:
Sunday, December 8, 2013
Monday, December 9, 2013
Conference at Hotel Kabuki, 1625 Post St. @ Laguna
= Bitcoin / Virtual / Digital Currency Track
Time
Topic
Place
8:30 – 8:50
Registration & Breakfast
Imperial Ballroom
8:50 – 9:10
Welcome & Opening Remarks
Brian Zisk, Executive Producer, The Future of Money and Technology Summit
Sakura Room
9:10 – 9:30
BREAK
9:30 – 10:30
MORNING SESSIONS I 
Bitcoin: The Future is Here
Micky Malka – Ribbit Capital

New Currency Models and Old Government Structures: Something's Gotta Give
Carmen Medina – Deloitte Consulting, LLP

Ven Currency
Stan Stalnaker —  Hub Culture / Ven Currency

Sakura Room
Mobile Payments
Jim Van Dyke – Javelin Payments – Moderator
Aunkar Arya – Braintree
Marc Barach – Jumio
Adam Lee – Boku
Ed Simnett – Flint
Spring Room
10:30 – 10:50
BREAK
10:50 – 11:50
MORNING SESSIONS II 
Point of Sale
Mark Schulze – Clover Network Inc.
Lisa Falzone – Revel Systems
Michael Niczyporuk – Capital One
Derek Webster – CardFlight
Varun Krishna – Breadcrumb, by Groupon
Sakura Room
The Future of BitCoin
Brewster Kahle – Internet Credit Union – Moderator
David Kinitsky – Bitcoin Investment Trust
Jered Kenna – Tradehill
Steve Kirsch – OneID
Paige Freeman – BitPay
Spring Room
Elevator Pitch!
Hosted by Brian Zisk and Starring YOU!
All are welcome to stand up and present an up-to-1-minute pitch about their company or idea, to connect with others who may want to work with you.
Osaka Room
11:50 – 1:00p
LUNCH BREAK
Explore the Japantown Mall
1:00 – 2:00
AFTERNOON SESSIONS I 
Demos & Presentations

Tim Chen – NerdWallet
Kurt Kunselman – AccountingSuite
Sunil Madhu – Socure

The Holy Grail of Recurring Billing: Understanding and Optimizing Credit Card Decline Rates
Dan Burkhart – Recurly
Frictionless Payments
Pat Poels – Eventbrite

Sakura Room
Big Data & FinTech
Matt Sarrel, GigaOm/Sarrel Group – Moderator
Douglas Merrill – ZestFinance
Mike Alfred – Brightscope
Kathryn Petralia – Kabbage
Alex Tonelli, Funding Circle
Spring Room
Colored Coin, Litecoin, Mastercoin, and Ripple
Carrie Kirby, CoinDesk – Moderator
Vitalik Buterin, Bitcoin Magazine
Dave Sterry – Litecoin
Ron Gross – Mastercoin
Chris Larsen – Ripple Labs
Osaka Room
Speed Networking
Hosted by Andrea Lamari, Equity LLP
Maximize your impact with these lightening sessions.
Garden Room
2:00 – 2:20
Innovating With Government Finance Data
Sophie Raseman, Director of Smart Disclosure, US Treasury Department
Sakura Room
2:30 – 3:30
AFTERNOON SESSIONS II 

The Rise of Virtual Currencies


Christina Farr – VentureBeat – Moderator
Greg Kidd – RippleLabs
William Quigley – Clearstone Venture Partners
Adam Draper – Boost VC
Sakura Room
Banking Innovation
Yobie Benjamin – Avegant Corp – Moderator
Shamir Karkal – Simple
Sergi Herrero – BNP-Paribas
Zach Perret – Plaid
Jen Millard, Truaxis – A MasterCard Company
Spring Room
Innovation in SMB Software
Dan Rosen – Commerce VC – Moderator
Dave Barrett – Expensify
Mike McDerment – Freshbooks
Joshua Reeves – Zen Payroll
Jessica Mah – InDinero
Osaka Room
Q&A Discussion with Sophie Raseman
US Treasury Department
Garden Room
3:30 – 3:50

Federal Reserve Payments Update


Steve Jung, VP, Regional Sales Manager, The Federal Reserve
Sakura Room
4:00 – 5:00
AFTERNOON SESSIONS III

FinTech Funding


Ari Levy – Bloomberg/BusinessWeek – Moderator
Micky Malka – Ribbit Capital
Pat Grady – Sequoia Capital
Jeremy Liew – Lightspeed Ventures
David S. Rose – Gust
Sakura Room
The Ecosystem of Finance & Commerce: Connecting Tradition and Disruption
Robert Schwentker – Paypal – Moderator
Pete Donat – First Data Corp
John Killoran – @Pay
Sahil Lavinga – Gumroad
Suresh Ramamurthi – CBW Bank
Spring Room
Crypto Community Currency
Dan Robles – The Ingenesist Project – Moderator
Robert Needham – Spectrum Advanced Markets, Inc.
Drew Little – Producia
Paul Brooks – Revealed Capital
Evonne Heyning – GogoCoin
Osaka Room
Q&A Discussion with Steve Jung
The Federal Reserve
Garden Room
  

Cocktail Party!

Please Join Us Immediately After the Panels
Imperial Ballroom

5:00pm – 7:00pm
Mike Alfred, BrightScope, Co-Founder & CEO
Mike Alfred is Co-Founder and CEO of BrightScope and responsible for the strategic vision and leadership of the company.
Previously, Mike was the Co-Founder and Portfolio Manager of Alfred Capital Management LLC, an independent registered investment firm located in La Jolla, CA. He has been a Financial Advisor and Portfolio Manager since 2003. Mike is a dynamic thinker capable of developing and implementing cutting-edge business models and effective marketing strategies. He is also a proven relationship builder who excels at establishing key partnerships. A noted and quoted 401k and financial expert, Mike has appeared on CNBC, ABC News, Fox Business News, National Public Radio and in The Wall Street Journal, The New York Times, Harvard Business Review, USA Today, Forbes, BusinessWeek, Bloomberg, Reuters, Fast Company, Inc., Wired, US News and World Report, CNN/Money Magazine, SmartMoney, theStreet.com, Kiplinger, Pensions & Investments, Employee Benefit Adviser, The San Diego Union-Tribune, The San Diego Business Journal, and many others.
Mike and his brother, BrightScope President Ryan Alfred, teach financial literacy to grade school and high school students. In addition, he mentors other aspiring entrepreneurs both informally and through organizations like the Founder Institute.
He is a member of the board of directors at CONNECT and the San Diego Software Industry Council. Mike received his bachelor's degree in History from Stanford University. Follow on Twitter: @mikealfred
Aunkur Arya, Braintree, GM Mobile
Aunkur Arya joined Braintree from Google, where he was Head of VAS Partnerships for Google Wallet. Prior to Google he was part of the core business team and led Mobile app business development efforts at AdMob, a leading mobile advertising network for developers that was acquired by Google in 2010 and became Google's primary mobile ad platform. As Braintree's GM of Mobile, he drives growth for Braintree's mobile payment platform and leads mobile business development efforts by forming partnerships with key players in the mobile ecosystem. Follow on Twitter: @aunkurarya
Marc Barach, Jumio, Chief Strategy and Marketing Officer
Marc Barach brings an accomplished track record of marketing, leadership and operational experience in the B2B and B2C internet technology sectors. Marc currently serves as Chief Strategy and Marketing Officer of Jumio, Inc., an Andreessen Horowitz-funded company in the online and mobile payments space. Prior, he was CEO of Emotive, Inc., a mobile platform and apps start-up serving consumer and enterprise sectors. He has also served as CMO of Marin Software, the leading SaaS paid search management software company. As CMO of Ingenio, he co-invented and brought to market a new form of performance-based advertising, Pay Per Call, which spawned a billion dollar market and led to the acquisition of that company by AT&T. As CMO at online insurance pioneer InsWeb he helped drive the growth which enabled a $100 million IPO. Marc has been quoted often by business and national press and is a well known speaker at leading conferences around the world.
David Barrett, Expensify, Founder
David Barrett is the founder of Expensify, former lead engineer of Red Swoosh (acquired by Akamai, from which he was dramatically fired), and all around alpha geek. He started programming when he was 6 and it has been his primary activity ever since, with a brief hiatus for world travel, technical writing, and project management.
David hated expense reports so much he decided to do something about it, and created the first expense report that "doesn't suck." That initial spark grew into Expensify, a complete online expense management service that does everything from import your expenses and receipts from your credit cards and mobile phones, to process expense reports online, and reimburse electronically with direct deposit, PayPal or even Bitcoin.
David loves third world travel and first class wine. He is married to an opera singer, and has without question the cutest beagle known to man. Follow on Twitter: @expensify
Yobie Benjamin, Avegant, Chief Software Officer and COO
Yobie Benjamin's experience has spanned startups to mega enterprise companies. From Global Chief Technology Officer of Citibank's Global Transaction Services, Partner and Chief of Global Strategy at Ernst and Young to currently being COO and Chief Software Officer of Avegant – a cutting edge virtual retinal device. He has founded a web-based social enterprise – GoodStorm (acquired by Zazzle) and led volunteer projects to track hurricanes, disaster response and the Gulf Coast oil spill.
Yobie has always been ahead of the curve seeking to push the boundaries of design, technology, human interface and experience. Always tinkering with code, his personal projects include a globally compliant Bitcoin, payments, games indigenous to Asia, Africa and Latin America and re-inventing the search paradigm to meet the challenges of monetization and the creation of beautiful human interface and experience.
Yobie is invested and advises several startups and is a unabashed evangelist for wearable computing and ocular/visual compute devices. Yobie sits on both Intel Capital and Sierra Ventures' enterprise technology boards. Follow on Twitter: @yobie
Paul Brooks, Revealed Capital, Managing Director
Experience: Co-Founder and Managing Director at Quiddity Systems, The Digital Language for Human Flourishing. January 2013 – Present. A platform to empower people to convert key elements of their value creating intangible assets into a digital format so they can more effectively self-manage and then participate in a collaborative market structure matching capability supply with capability demand.
Founder and Managing Director at Revealed Capital August 2008 – Present. Provides consulting services which facilitate the discovery and development of new value creating capacity, resident but unexploited, for both individual and institutional clients.
Co-Founder and Managing Director at Helixx Group, LLC. August 2001 – August 2008. Consulting Firm serving as "Agents to High Impact Humans"
Co-Founder and CEO at Renaissance, Inc. 1987 – 2000. Provides Planned Giving training, technical support, back office administration and compliance for non-profits and financial institutions.
Agent at Manulife Financial 1978 -1986. Marketed a variety of financial services to both individual and institutional clients.
Unique Projects: Co-Executive Producer 2004-2008. Working with my partner Jim Van Eerden and working on behalf of our client Rick Eldridge and his firm The Film Foundry, I served as Co-Executive producer for three full length feature films; Bobby Jones – Stroke of Genius (2004), The Ultimate Gift (2007)and The Perfect Game (2008). I also served as Co – Executive Producer on a full length documentary Running The Sahara (2008).
Dan Burkhart, Recurly, CEO & Co-Founder
Dan co-founded Recurly with a deep appreciation for the combination of commerce, marketing, business analytics and good user experience design. Dan brings extensive experience from his background of 15 years in roles spanning internet marketing, product marketing, strategic partnerships, business development and corporate development for eBay (Nasdaq: EBAY), and NBC Internet.
While at eBay, Dan led the Global Buyer Engagement team, the eBay Global Affiliate Program and the eBay Portal and Partner organization. Prior to eBay, Dan was a Sr. Director of Business Development for NBC Internet, where he played a key role in building the company from $20MM in revenue to $120MM.
Dan attended the University of Pennsylvania's Wharton School for his undergraduate degree in economics and received his MBA from the Anderson School at UCLA. He currently lives in San Francisco with his wife and two children. Outside of the office, Dan enjoys being a dad, and taking full advantage of the many benefits of living in the San Francisco Bay Area. Follow on Twitter: @deekomalley

Vitalik Buterin, Bitcoin Magazine, Main Writer

Vitalik Buterin is a computer science student at the University of Waterloo who is currently taking some time off to pursue Bitcoin interests full-time. He first joined the Bitcoin community in March 2011, and has been actively involved in Bitcoin-related projects ever since. His main current areas of involvement include writing for Bitcoin Magazine, programming for Egora, developing Bitcoin software libraries and actively participating in the "colored coins" project. Other interests include math, computer science, online education, economics and philosophy. Follow on Twitter: VitalikButerin
Tim Chen, NerdWallet, CEO
Tim Chen is the founder and CEO of NerdWallet and is responsible for the leadership and strategic growth of the company. In his past life, Tim was a hedge fund analyst at Perry Capital investing in payment processing companies, credit card networks and technology companies. He also garnered his financial experience working as an equity research analyst at Credit Suisse First Boston after graduating from Stanford University with a degree in economics.
Tim founded NerdWallet in 2009 to provide smart financial advice to consumers. Since then, Tim has built a bootstrapped, profitable organization that employs over 50 people and still growing. An innovator in online financial media and tools, Tim has led NerdWallet to reach over 1M users each month. Follow on Twitter: @NerdWallet
Peter Donat, First Data, Head of FD Ventures
Pete Donat is currently Head of First Data Ventures, a group responsible for leading First Data's efforts to harness innovation by partnering with small innovative companies who can leverage First Data's processing assets and unmatched distribution to drive solutions that delight our customers and materially grow long-term revenue. He is also responsible for network strategy, responses to major regulatory events (e.g. Durbin I & II), managing the company's non-traditional disruptive partnerships, and the March 2013 opening of FDC's Palo Alto office.
From 2004-09 he was VP of Enterprise Planning & Corporate Strategy at Visa – with responsibilities for long-term planning, competitive intelligence and Visa International's restructuring and IPO. From 1997-2004 he held a variety of senior management roles at MasterCard. He was VP of Product/Change Management with responsibilities for product strategy across credit, debit, prepaid, P2P programs – and regulatory risk management. He headed e-Business Development, where he implemented EMV, Mondex, internet security, PayPass, m-commerce, and prepaid solutions. Earlier, he led MasterCard's Corporate Planning team. Prior to MasterCard he was a management consultant at Marakon Associates and political hack two Al Gore campaigns. He has an MBA from Wharton, a Masters in International Economics and American Foreign Policy from Johns Hopkins SAIS, and a BA from Dartmouth. He serves as Board advisor to several payment and security startups and was previously a Trustee of the World Affairs Councils in Northern California and Connecticut. He is an avid 49er season ticket holder, a slow moving backpacker, a proud father and an aspiring wine snob.
Adam Draper, Boost VC, CEO
Boost was founded by Adam Draper, a fourth generation venture investor who loves mentoring startups. Adam has invested in companies such as Path, Coinbase and MinoMonsters, and sits on the boards of four companies. Adam has two goals in life: one is to help every entrepreneur find their mission in life and the other is to build an Iron Man suit. Bitcoin is one of Boost's core focuses. @adamdraper
Lisa Falzone, Revel Systems, CEO
Lisa Falzone is the CEO and co-founder of Revel Systems, the award-winning leader in iPad point-of-sale (POS) systems for restaurant, retail and grocery. Since starting the company from the ground up in 2010, Ms. Falzone has been an entrepreneur in the truest sense of the word. She leads the day-to-day business operations and spearheads new business growth, and has also been instrumental in securing more than $14M in venture capital funding to date and assisting in international expansion of the San Francisco-based startup. Lisa has been recognized as Forbes '30 Under 30' as well as San Francisco Business Times '40 Under 40' and 'Most Influential Women in Bay Area Business.
Christina Farr, VentureBeat, Writer
Christina Farr is a writer at VentureBeat specializing in health care and enterprise technology. She also contributes to the Wonder Women section of the Telegraph. Follow on Twitter: @chrissyfarr



Paige Freeman, BitPay, VP of Sales
Paige Freeman is the VP of Sales for BitPay. BitPay is a Payment Service Provider (PSP) specializing in eCommerce, B2B, and enterprise solutions for virtual currencies. As the world leader in bitcoin payment processing, BitPay offers easy tools to accept bitcoin payments online or in person, with the option to receive the funds as a bank direct deposit. Follow on Twitter: @bitpay
Pat Grady, Sequoia Capital, General Partner
A Wyoming native, Pat's first job was putting roofs on houses… but he didn't truly appreciate what it means to be a builder until he shared in the ups and downs of creating a company. Since joining Sequoia Capital in 2007, Pat has been singularly focused on supporting the next generation of great entrepreneurs. He gravitates toward people with the courage to bulldoze incumbents (Prosper Marketplace, Merlin Securities, First Republic Bank, ServiceNow) and the audacity to break new ground (Jive, HubSpot, Okta, Medallia). Pat is a casual cyclist (road or mountain), an enthusiastic snow bum (one plank or two), and a big believer in the renaissance of the enterprise and the reinvention of financial services. Prior to Sequoia, Pat was an inside salesman, an investor in a variety of sectors, and an undergrad at Boston College.
Ron Gross, Mastercoin, Executive Director
Ron Gross has graduated from the Technion with an M. Sc in Computer Science. He has worked at several companies, ranging from small startups to Google, and has an extensive experience in web architecture, security, and algorithms.
Ron has been continuously involved with Bitcoin since March 2011, spreading the word, knowledge, and love of Bitcoin. He is a firm advocate of open source, transparency and decentralization of power and technology. Ron co-founded the Israeli Bitcoin community and foundation and is a board member of the Mastercoin Foundation.
He was a partner in Bitcoil, the first Israeli exchange. He briefly worked on Bitblu in the summer of 2013. As of November 2013 Ron is the Executive Director of the Mastercoin project.
Follow on Twitter: @ripper234
You can reach Ron at ron@mastercoin.org
Sergi Herrero, BNP-Paribas, Vice President of Payments and Mobile Finance Services
Sergi is Vice President of Payments and Mobile Finance Services at BNP-Paribas. He is responsible for identifying the latest trends in the Fin Tech ecosystem, building the Digital Strategy of BNP-Paribas group and developing partnerships with innovative companies in the US and LATAM.
He joined BNP-Paribas late 2008 as Consulting Manager for L'Atelier, the Innovation Lab that BNP-Paribas has in Silicon Valley, which is responsible for defining and implementing on-line strategies for the different business units, strategic partners and VIP clients of BNP-Paribas in North America, Latin America and Europe. After six months, he was promoted to Chief Strategic Officer, where he oversaw the Operations and Strategy.
Prior joining BNP-Paribas, Sergi worked for Vodafone in Spain. He was part of the Key Accounts Team, which was dedicated to provide Mobile-tailored solutions for top Tier 1 clients of the telecommunications corporation in Spain.
Sergi has a Bachelor's degree in Electrical Engineering and a Master's degree in Telecommunication Networks and Management. Follow on Twitter: @sergihn
Steven Jung, Vice President – Regional Sales Manager, Federal Reserve Bank
Steven Jung is the Vice President – Regional Sales Manager in the Customer Relationship and Support Office, Federal Reserve Bank of Chicago. Steven currently oversees the Western Sales region that includes all financial institutions for the Chicago, Minneapolis, Kansas City, and San Francisco Federal Reserve Districts. The Customer Relationship and Support Office (CRSO) responsibilities include selling payment services, managing customer relationships and sales support, national marketing, and oversight of electronic access channels. Over his 19 year career with the Fed, Steven has held various leadership positions in Check Processing, Electronic Product Support, Business Development, and the Cash Product Office. Steven graduated from the University of Nebraska with a major in Finance. He resides in Los Angeles. Follow on Twitter: @ChicagoFed
Evonne InKenzo Heyning, GogoCoin
"The one-woman creative engine" Evonne Heyning enjoys working with community organizations to open access and opportunities for all. As a technologist, producer, social engagement specialist and creative leader Evonne has designed campaigns for NGOs, foundations, government, education and startups. She has 20 years experience as a transmedia producer and now works with GogoCoin to create an easy Bitcoin gift card experience that provides access to digital currencies.
Evonne is an avid writer, artist and strategist for great causes, changing how we give by making it easy for people to share their resources directly with each other. A 2012 graduate of Singularity University with a focus on high tech entrepreneurship, education and collective intelligence, Evonne tracks alternative currencies and resource exchanges to bridge the sharing economy with solutions to address global challenges. Follow @GogoCoin along with her related work as Co-Founder of EDDEFY for lifelong learning tools and @GrowGames for social action gaming. Her personal work @amoration includes adventures in experimental cooking, experience design, insight and integration for world leaders.
Brewster Kahle, Internet Credit Union, Chairman / Internet Archive, Digital Librarian
Brewster Kahle is the Chairman of the Internet Credit Union. He is also the founder and Digital Librarian of the Internet Archive in 1996. An entrepreneur and Internet pioneer, Brewster invented the first Internet publishing system and helped put newspapers and publishers online in the 1990's. Keywords: MIT, Thinking Machines, WAIS, AOL, Alexa Internet, Amazon.com, Internet Archive, Wayback Machine, Open Content Alliance, European Archive, EFF, Public Knowledge, AAAS, NAE. Follow Brewster on Twitter: @brewster_kahle
Shamir Karkal, Simple, CFO & Co-Founder
Shamir Karkal, Simple CFO and Co-Founder, is a software engineer turned finance and banking expert. Prior to Simple, Shamir was a consultant with McKinsey & Co. specializing in strategy consulting for financial institutions in Europe, the Middle East, and the US.
Prior to McKinsey, Shamir was an software engineer. He has a bachelor's in computer science, a master's in information technology, and an MBA from Carnegie Mellon University. Follow on Twitter: @shamir_k
Jered Kenna, Tradehill, Chief Executive Officer
Former Marine, professional soldier in Afghanistan and early adopter of Bitcoin. Founder and CEO of TradeHill. Currently residing in San Francisco. Follow Jered on Twitter: @jeredkenna




Greg Kidd, Ripple Labs, Chief Risk Officer
Greg currently serves at the Chief Risk Officer for Ripple Labs and as an adviser to Square. His seed fund Hard Yaka, has invested in many exchange and payments startups such as Coinbase, Marqeta, Kabbage, Balanced, and Coin. He's worked with and as a regulator at Promontory Financial and the Board of Governors of the Federal Reserve. He's a first round Twitter investor. Prior lifes include Booz Allen (not for the NSA!) and taking Dispatch Management Services public on the NASDAQ. He's also served as an Outward Bound and National Outdoor Leadership School instructor. Follow on Twitter: @gregkidd
John Killoran, @Pay, President & CEO
John co-founded @Pay in May of 2011 after inventing the "Two-Click Email Check-Out". He has over 16 years experience in developing innovative solutions using unique and popular programming languages, databases, and mobile devices. @Pay makes it possible to buy things in two simple clicks from an email. The core technology driving @Pay was developed by John's other company, Clover Leaf Solutions, Inc.
Clover Leaf is a 80+ person firm and provides innovative technology and services to large clients within the Department's of Defense and Energy, along with large fortune 100 companies such as Walmart, Alcoa, and Dupont. Clover Leaf Solutions, Inc. was formed in May 2005 in Albuquerque, New Mexico and has offices around the country. Follow on Twitter: @atpay
David Kinitsky, SecondMarket, Senior Director & GM Bitcoin Investment Trust (BIT)
Reformed attorney and devout logician, David B. Kinitsky joined SecondMarket in 2009, where he is currently a Senior Director and the General Manager of the Bitcoin Investment Trust (BIT), having structured the vehicle and managing it on a daily basis. Prior to joining SecondMarket, Mr. Kinitsky worked at a boutique investment fund consulting group and private placement agent, where he led a six-person team in providing marketing, structuring and fundraising consulting services to more than 45 alternative asset fund managers with over $8 billion in assets under management. He has also spent time with Beigelman, Feldman & Associates, Palm Pictures and Sanctuary Records in New York. Mr. Kinitsky earned his Juris Doctor with a Concentration in Intellectual Property Law from the Benjamin N. Cardozo School of Law, and his Bachelor of Arts in Political Economy of Industrialized Societies from the University of California at Berkeley. Follow on Twitter: @DBKinitsky | @BitcoinTrust
Carrie Kirby, CoinDesk.com, Reporter

Carrie covers bitcoin for CoinDesk.com, and writes for a variety of other publications, mostly on business topics. Her work appears in The San Francisco Chronicle, The Chicago Tribune, San Francisco Magazine, WiseBread.com and others. You can find her tips on saving money on her blog, FrugalisticMom.com. Follow on Twitter: @carriekirby
Steve Kirsch, OneID, CEO
Steve Kirsch is a serial entrepreneur based in Silicon Valley. His most recent startup, OneID, has raised over $10M to solve the problem of trustable identity on the Internet. Steve is also an expert on bitcoin which shares many features with OneID. He has a BS/MS in Electrical Engineering and Computer Science from MIT. Follow on Twitter: @ stkirsch
Varun Krishna, Groupon, Director of Product – Breadcrumb Point of Sale
Varun Krishna is Director of Product for Breadcrumb Point of Sale by Groupon. He currently oversees Groupon's Point of Sale efforts on iPad and Android platforms. Varun was previously VP of Product at Santa Monica based BetterWorks Inc. He also led product management for Microsoft Dynamics CRM and Microsoft Visual Studio for 8 years. While at Microsoft, Varun spent 2 years as personal a speechwriter to Microsoft leadership.
Kurt Kunselman, AccountingSuite.com, Sales and Marketing Director
Kurt is sales and marketing director at AccountingSuite, a San Francisco cloud accounting and business software solution for companies from start to exit. AccountingSuite was founded in November 2012 by parent company 1C LLC, an international enterprise software group with more than 1 million business customers in Asia and Europe.
The AccountingSuite vision is to give founders, employees and business partners easy, secure access to company information from anywhere on the planet—empowering everyone at their company with the business-critical information that often makes the difference between gaining new customers and losing them to the competition.
A seasoned professional integrating technology for growth companies to meet their long and short-term goals. In addition, Kurt has started his own internet music label (Chameleon Music), 501(c)3 music charity (Peanut Butter and JAMMusic Sessions for Kids), and helped grow a disruptive music company (Independent Distribution Collective). Kurt is a board advisor of Agile BTS, board member of Performing Arts Workshop, and on the executive committee for MIT-Stanford VLab.
Follow on Twitter: @accountingsuite
Andrea Lamari, Equity LLP, Chief Evangelist
Andrea Lamari is the Chief Evangelist at Equity LLP, a boutique tech law firm based in San Francisco that works with early to mid-stage startups, with emphasis on corporate structure and fundraising strategy. Equity LLP is working to reconstruct the way young companies work with legal counsel by offering a number of custom and community resources for their clients. Follow on Twitter: @DrDreSay / @EquityLLP
Chris Larsen, Ripple Labs, CEO and Co-Founder
Chris Larsen is CEO and co-founder of Ripple Labs, the organization that crafted the Ripple protocol, an open source payments system and a math-based virtual currency that together power the world's first distributed currency exchange. Mr. Larsen is also a co-founder and former eight-year CEO of Prosper, a peer-to-peer lending marketplace, and a co-founder and former eight-year CEO of E-Loan, a publicly traded online lender. During his tenure at E-Loan, he pioneered the open access to credit scores movement by making E-Loan the first company to show consumers their FICO scores. Mr. Larsen also played a pivotal role in the passage of the strongest consumer financial privacy law in the nation and was hailed by Congresswoman Jackie Speier as being "critical to the success of the bill."
Mr. Larsen serves at the Board and Advisory levels at numerous companies and organizations including: Progreso Financiero, Betable, CreditKarma, and Electronic Privacy Information Center (EPIC). He holds an M.B.A. degree from Stanford University and a B.S. degree from San Francisco State University, where he was named the 2004 Alumnus of the Year.
Sahil Lavingia, Gumroad, CEO
Sahil Lavingia is the founder and CEO of Gumroad. Gumroad enables creators of all types to earn a living selling what they make.
He was previously an early employee at Pinterest, where he designed and built many-a-feature from the ground up. Follow Sahil on Twitter: @sahil
Adam Lee, Boku, Chief Product Officer
Adam has been developing online solutions for businesses and consumers for nearly 15 years. Before joining Boku, Adam was responsible for launching Intuit's first online healthcare payment solution for two of the largest healthcare organizations in the US, UnitedHealthcare and CIGNA, and began testing the idea behind payment linked marketing. Prior to Intuit, Adam had also worked for two major industry consortium backed B2B platform companies, Neoforma and more notably Globalnetxchange (ultimately merging with Worldwide Retail Exchange to form Agentrics) where he developed technology and services to drive better supply chain performance between companies around the world including Carrefour, Sears, Sainsburys, Metro AG, Karstadt Quelle, Unilever, Proctor & Gamble, and Diageo.
Ari Levy, Bloomberg / Businessweek Magazine, Technology Reporter
As a technology editor at Bloomberg, Ari Levy has covered networking, Internet and mobility while following deals and dealmakers in private equity and venture capital. He joined Bloomberg in 2003 as a stock market reporter in New York and moved to San Francisco in 2006 to write about Silicon Valley. He is also a regular contributor to Bloomberg Businessweek magazine. Ari has a master's degree in business journalism from Baruch College in New York. Follow on Twitter: @levynews
Jeremy Liew, Lightspeed Venture Partners, Partner
Jeremy Liew is a Partner at Lightspeed Venture Partners, joining the firm in 2006. He invests primarily in the Internet and mobile sectors with a particular interest in massive-scale social media, commerce, gaming, financial services, and methods for increasing monetization. He was named to Forbes' Midas List in 2011 and 2012.
Jeremy's current investments include Snapchat, Whisper, LivingSocial, Bonobos, Kixeye, PetFlow, Slice, The Honest Company and Zest Finance. He was also responsible for several Lightspeed investments which have had successful exits including Playdom (acquired by Disney), Flixster (acquired by Warner Brothers), Kongregate (acquired by GameStop) and Serious Business (acquired by Zynga).
Drew Little, Producia, Founder/New Economist/Game Designer
Drew Little is the creator of an evolutionary economic model called Producism, which is highly influenced by game design, the web, and a variety of new economic concepts. Its goal is to revitalize local economies and communities in a fun and easy way. He recently published a book about this model called "The Producism Manifesto: Capitalism 4.0 – A New Game For A New Economy."
Drew is the new economist/game designer at the new economy startup, Producia. Producia is a real-world social marketplace game that enables communities to trade without using cash & assists students in building meaningful micro-businesses. The startup is currently in its pilot phase at the largest university in Virginia, Virginia Commonwealth University, in Richmond.
Drew is a member of The Young Entrepreneur Council, and a New Money Systems board member of The Lifeboat Foundation. He has spoken at events at Harvard, UPenn, and Parsons The New School of Design. He is a contributor to Shareable Magazine and Social Earth, and he and/or his company has been featured on The Next Web, Change.org, Huffington Post and Huffington Post Live, Business Insider, and other media outlets. Follow on Twitter: @producist
Sunil Madhu, Socure, CEO

Sunil Madhu is a serial entrepreneur and software architect with 20 years experience in Security, GRC and Social Media marketing. Sunil is the founder and CEO of Socure — a social identity proofing and fraud prevention company based in New York. Prior to that, Sunil was part of founding teams and as an early employee at various security, search and social media marketing startups including Netegrity (IPO), Securent (acquired by Cisco), Gyann (closed) and Hopskoch (active). Sunil has also served in the capacity of Vice President, Technical Leader and Senior Architect at enterprises such as Cisco, Sungard, CA, EDS, Texaco Chevron, Siemens, Sun Alliance and IBM while living in the US and abroad in Europe and the Middle East. In his career so far, Sunil has architected and sold solutions to 300 of the global Fortune 500 large enterprises in Banking and Financial Services, eCommerce, Manufacturing, Federal and State Government, Healthcare, Education and Gaming verticals. Sunil has a MS in MIS from Strathclyde University in Scotland. Follow on Twitter: @suniliontech
Jessica Mah, inDinero.com, Co-Founder/CEO
As Founder and CEO of inDinero, Jessica loves helping entrepreneurs run better businesses. She studied Computer Science at U.C. Berkeley and has been running businesses since she was 13. Jessica has been featured on Forbes' 30 Under 30 and Inc's 30 Under 30 lists. Follow on Twitter: Jessica Mah
Micky Malka, Ribbit Capital, Founder and General Partner
Micky Malka is the founder and sole General Partner of Ribbit Capital, a Silicon Valley-based venture capital firm with a single relentless mission: to drive global innovation in financial services. Ribbit believes the category is profoundly under-innovated and supports entrepreneurs who have already launched the businesses of the future. Its inaugural $100 million fund aims to leverage technology to reimagine and reinvent what financial services can be for people and businesses, with a focus on the unique individuals and brands who are driving innovation around the world in lending, payments, insurance, accounting, tax preparation and personal financial management.
Malka has over two decades of global experience in the financial services industry. He started five financial services companies – his first at the age of 18 – in the U.S., Europe and Latin America. He lived through hyperinflation in Venezuela and Brazil, where he witnessed more than half of the banks in his home country fail. As a result, he strives to help create tangible solutions and financial reform for the antiquated industry.
Malka was an early investor in and currently serves on the board of directors of Wonga, a company transforming the way consumers and small businesses access credit in the U.K. and other countries. He serves on the boards of Mercado Libre (NASDAQ: MELI), eBay's Latin American partner for e-commerce and online auctions, Credit Karma, an online consumer resource to track financial health and credit services, Peixe Urbano, the first and largest local Latin American commerce website, Banco Bracce, a merchant bank for mid-cap companies in Brazil, and the Bitcoin Foundation, an organization that standardizes, protects and promotes the use of Bitcoin cryptographic currency for the benefit of users worldwide. Malka also serves as Chairman of Lemon, a company he co-founded that enables individuals to keep track of their accounts and expenses. Follow on Twitter: @mickymalka
Mike McDerment, FreshBooks, CEO (Co-Founder)
Mike McDerment is the co-founder and CEO of FreshBooks, planet earth's #1 cloud accounting solution designed for small business owners. In 2003, Mike built FreshBooks for his design firm, scratched his own itch, then moved into his parent's basement for 3.5 years to get FreshBooks off the ground. Since then over 5,000,000 people have used FreshBooks to save time billing and collect billions of dollars. Mike and his team dedicate themselves to executing extraordinary experiences everyday for small business owners who want to focus on the work they love, instead of on their paperwork. Follow on Twitter: @MikeMcDerment / @FreshBooks
Carmen Medina, Deloitte Consulting LLP, Specialist Leader
Carmen Medina joined Deloitte Consulting LLP in January 2011 as a Specialist Leader after retiring from an almost 32 year-career at the Central Intelligence Agency. Her last assignment at CIA was as Director of the Center for the Study of Intelligence (CSI) from January 2007-December 2009. As the CSI Director, she developed and managed CIA's first Agency-wide Lessons Learned Program. From 2005 through 2007, she was the Deputy Director for Intelligence, a member of the executive team that led the CIA's analytic directorate.
Since joining Deloitte, she has continued to support the Intelligence Community on issues such as social networking and future trends, and is also working closely with Deloitte's Center for Federal Innovation and GovLab. GovLab is a think tank in the Deloitte Federal practice that focuses on innovation in the public sector. It works closely with senior government executives and thought leaders from across the globe. GovLab Fellows conduct research into key issues and emerging ideas shaping the public, private and non-profit sectors. Carmen Medina serves as the research advisor for Tiffany Wan and Vetan Kapoor's project on virtual currency.
Carmen Medina is a blogger for Rebels at Work and Recovering Fed. She tweets @milouness.
Douglas Merrill, ZestFinance, Founder and CEO
Dr. Douglas C. Merrill is the founder and CEO of ZestFinance, a financial services technology company that uses data to help make better credit underwriting decisions in order to provide credit alternatives to the underbanked. He is also the author of Getting Organized in the Google Era, a book on personal and workplace organization published by Random House.
Previously, Merrill was CIO and VP of Engineering of Google Inc. where he oversaw all aspects of internal engineering and technology and led multiple strategic efforts, including Google's 2004 IPO and its related investor program and regulatory activities. He most recently served as COO of New Music and President of Digital Business at EMI Music.
Merrill holds an MA and Ph.D. in Psychology from Princeton University, and a BA from the University of Tulsa in Social and Political Organization. Follow Douglas on Twitter: @DouglasMerrill / @ZestFinance
Jen Millard, Truaxis – A MasterCard Company, Chief Revenue Officer
Jen is recognized industry expert on consumer and channel segmentation, specializing in the convergence of technology and retail innovation that improves retail operations and the consumer experience. She will be responsible for leading Truaxis' sales effort with national and local merchants.
Her background includes 20 years of experience as a retail operations executive specializing in using innovations and technologies to improve the customer experience. Prior to Truaxis, she was the founder and managing partner of Retail Growth Partners LLC, a retail consulting practice focused on helping retailers and brands create long-term relationships with customers. She was also the Executive Vice President of New Business Development for ZoomSystems and has held executive positions at Bed Bath & Beyond, Brown Shoe Group, Sears, Saks Inc. and McMillan Doolittle LLP, a boutique retail firm in Chicago.
Jen studied finance at the University of Wisconsin-Madison and holds a bachelors from Colby College. She serves on multiple retail and consumer products board of directors and also holds a seat on the Board of Governors to the University of North Texas Retail Merchandising School. She is a member of the National Retail Federation, International Council of shopping Centers (ICSC), Airport Council international (ACI), and was recognized by Chain Store Age as a 'Rising Star – Top 40 under 40' in 2007. Follow on Twitter: @millardjen
Dr. Robert A. Needham, JD, SPECTRUM Advanced Markets, Inc., President/CEO
Since 1995, Dr. Needham has served as President and CEO of SPECTRUM Advanced Markets, Inc. (SAMI) an international business advisory and consulting firm based in Birmingham, Alabama.
Dr. Needham is an Innovator, Thought Leader, and Developer in the Collaborative Movement. After completing a highly decorated military career that included being a member of the National Aeronautics and Space Administration (NASA) National Space Transportation System (Space Shuttle) Powered Flight and Assent Design Team, he has spent over 25 years assisting hundreds of small to large businesses develop their strategic business plans and take their concepts to market. Dr. Needham has assisted over 300 franchisors within 90 industry segments in various stages of development. Dr. Needham has expertise in business structures, mergers, public companies, and joint ventures.
With a BS in Mathematics and Computer Science and a Juris Doctor, Dr. Needham has authored 15 books including Collaborative Commonwealth, Why Divide When You Can Multiply? Sow A Seed – Feed A Nation, Wealth 3.0 – Saving America One Small Business At A Time, and his best selling book, Solving The Puzzle Of Owning A Franchise has met with tremendous consumer interest with nearly 40,000 copies distributed. Dr. Needham has presented his ideas and concepts in seminars, on television, on more than 400 talk radio stations in the United States, Internet TV abroad, and numerous business publication articles. Dr. Needham/SAMI is a Development Member of the National Cooperative Business Association (NCBA). Follow on Twitter: @drneedham
Michael Niczyporuk, Capital One, Head of Digital Strategy
Michael Niczyporuk leads Capital One's digital strategy and is especially passionate about mobile commerce and payments, digitally enabled lending, and next generation banking. He is responsible for defining meaningful digital products and businesses and for building the organizational momentum needed to launch them internally or via partnerships.
Before taking on his current role, Michael led corporate strategy engagements at Capital One, focusing on payments, online brokerage, and retail partnerships. Prior to joining Capital One, Michael helped the Corporate Executive Board launch and grow a new practice group to provide quantitative research, tools, and networking for HR and compensation executives at Global 1000 organizations.
Earlier in his career, Michael spent about a decade pursuing leading-edge research in high energy physics, having authored or co-authored 18 publications with over 2,000 total citations. He was a distinguished Pappalardo Fellow at the Center for Theoretical Physics at MIT and earned his Ph.D. in Physics from the University of Illinois at Urbana-Champaign, investigating the origins of elementary particle masses and their implications on cosmology. Follow on Twitter: @DigitalPhD
Zach Perrett, Plaid, CEO & Co-Founder
Zach Perret is the Founder & CEO of Plaid – an API for Banking Data. Backed by Spark Capital, Google Ventures, NEA, and more, Plaid makes it simple for developers to connect their applications with banking and credit card data. Prior to Plaid, Zach worked in Bain's Technology Private Equity Group and spent time advising companies at Techstars NYC.
Kathryn Petralia, Kabbage, Co-founder and COO
Kathryn has spent the past 19 years working with both startups and established companies focused on credit, payments, technology and ecommerce. Kathryn started Kabbage along with her two co-founders in late 2008, and it has grown from 3 employees and a Power Point to 105 employees and over one hundred thousand customers in three years. Prior to Kabbage, Kathryn was with Revolution Money, an Internet-based credit card startup based in St. Petersburg, Florida, where she was Vice President of Strategy. Before Revolution, Kathryn was a corporate development executive with CompuCredit Corporation, where she was responsible for entering new markets, product development initiatives, as well as the establishment of multiple strategic alliances. Kathryn was also one of the founders of WorthKnowing.com, a consumer financial services portal whose IP was later sold to CompuCredit and TransUnion. Follow on Twitter: @kabbageinc
Pat Poels, Eventbrite, VP of Engineering
Pat leads the world-class engineering team at Eventbrite. Pat was previously a big part of the engineering team at Ticketmaster, where he served as Vice President of Software Development. Pat's 15+ years at Ticketmaster coincided with their explosive growth into the market leader in ticketing. Pat was responsible for host system development, where he engineered numerous innovations in the live event ticketing industry. Prior to his leadership role, Pat wrote much of the reserved seating inventory system that is still in use today.
Pat has recently returned to software engineering after pursuing his passion for poker. Pat is one of a select few of poker professionals to have won multiple World Series of Poker bracelets. Follow on Twitter: Eventbrite
William Quigley, Clearstone Venture Partners, Managing Director
William Quigley co-founded Clearstone Venture Partners and concentrates on the firm's Internet related investments. During his first three years with the firm, he worked out of the famous idealab incubator and helped to launch and lead investments in many idealab backed consumer Internet companies, including Homepage.com, FreePC, FreeMusic.com and PayMybills.com. Clearstone was the first and largest institutional investor in PayPal. The Firm held its investment in PayPal until its acquisition by eBay. Clearstone has subsequently made investments in numerous payment related companies, including Bill Desk, the largest digital payment processor in India. A number of William's early-stage investments have gone public, including eMachines, eMusic, Meru Networks, MP3.com and PeopleSupport.
William is now deeply involved in the next generation digital currency movement. He has made 9 investments in this area, including a number of bets in the Bitcoin eco-system and other alternative currencies. His primary investment focus is building intelligence systems that can replace certain intermediaries in the global payment systems.
William joined Clearstone from Mid-Atlantic Venture Funds (MAVF), where he invested in early-stage technology companies. Prior to MAVF, William spent seven years in a variety of business planning and operational roles at The Walt Disney Company. His tenure at Disney included finance roles at EuroDisney, the Disney Store retail chain and the consumer products merchandise licensing division. He oversaw all finance and business planning activities for Disney's licensing business unit, the world's largest consumer products licensor. William also co-managed Disney's merchant banking group where he negotiated and structured equity positions in the company's strategic licensees.
Prior to Disney, William was a Senior Consultant with Arthur Andersen's Financial Services Group where he developed financial and business strategies for a wide range of companies in the financial services and media industries.
William received his MBA with distinction from Harvard Business School, and holds a BS in Accounting with honors from the University of Southern California. He is a CPA and a Kauffman Fellow. Follow on Twitter: @quigleyreport
Suresh Ramamurthi, CBW Bank, Chairman
Suresh Ramamurthi is Chairman of CBW Bank. He leads CBW Bank's initiatives to support and foster innovation including working with financial services start-ups.
A veteran technology entrepreneur, Suresh has founded and exited two start-ups, and has previously worked at Google Inc.
Suresh has a Bachelor's degree in Electronics and Communication Engineering, a Master's degree in Computer Science and a Master's degree in Business Administration from the University of Chicago.
Sophie Raseman, U.S. Treasury Department, Director of Smart Disclosure
Sophie Raseman is the Director of Smart Disclosure in the U.S. Treasury Department's Office of Consumer Policy. Sophie helps to lead the Obama Administration's Finance Data Initiative, an ongoing effort to encourage the release of federal open data that spurs financial innovations and helps consumers make smart financial choices. She also helps to lead the Administration's efforts on smart disclosure, the release of data that technology companies and other innovators can use to create tools that empower consumers to make informed choices. Prior to joining the Treasury, Sophie worked at McKinsey & Company serving clients in the banking, brokerage, and insurance sectors. She has a J.D. from Yale Law School and a B.A. from Yale University. Sophie has been recognized for her work on technology, including being named one of the top 25 most influential people under 40 in government and technology by FedScoop.
Joshua Reeves, ZenPayroll, CEO and Co-Founder
Joshua believes in the power of software to solve complex problems and founded ZenPayroll to provide businesses with modern, delightful payroll. ZenPayroll's investors include the CEOs of Yelp, Dropbox, Yammer and Box, among others, and Joshua is dedicated to building ZenPayroll for the long-term. He was selected to the 2012 Forbes 30 Under 30 list and is a regular contributor to the Wall Street Journal. Previously, Joshua co-founded Buzzeo, a start-up which was acquired in 2010, and he began his career at Zazzle in Product Management. Joshua holds a BS and MS in Electrical Engineering from Stanford University, where he was a Mayfield Fellow and a recipient of the Terman Engineering Award. Follow Joshua at @joshuareeves
Dan Robles, The Ingenesist Project, Director
Daniel Robles is the founder and director of The Ingenesist Project. Over the past two decades, TIP has developed and deployed novel business methods and strategies related to the exchange and valuation of intangible assets. TIP partners include current visionaries, emergent technologists, and corporations across the globe. Mr. Robles serves on the board of advisors for several start-ups.
Dan has participated in founding several companies in industries ranging from aviation to construction and technology. Notable innovations include; The Value Game, the WIKiD Tools Algorithm, Social Flights (acquired by Avianis), and CRManage!. Dan has authored two renowned concise treatises; The Next Economic Paradigm, and Hacking the Financial System. His current project is called Curiosumé –Because the Résumé Must Die and Community Engineering Services, pllc; a professional engineering cooperative.
Mr. Robles is a pioneer of the alt-econ space from his early activism related to the NAFTA Mutual Recognition Document for Professional Engineers (1993). He has worked as an engineer on the US Space Shuttle, Commercial Satellites, Commercial Aircraft, in addition to Special Mechanical Effects for film, and various infrastructure projects.
Dan holds a professional engineering license in CA and WA with an MBA from Seattle University. He resides with his family in Edmonds, Washington.
David S. Rose, Gust, Founder & CEO
David S. Rose is a serial entrepreneur, Inc 500 CEO, and active early stage investor who has founded or funded over 90 pioneering companies. He has been described by BusinessWeek as a "world conquering entrepreneur", by Forbes as "New York's Archangel", and by Red Herring magazine as "patriarch of Silicon Alley".
He is the founder and CEO of Gust, which operates the international standard collaboration platform for startup financing, used by over 50,000 investors and 200,000 entrepreneurs in over 100 countries. Gust received the 2012 SWIFT/Innotribe Top Innovator Award as the world's most innovative financial technology company, and the SIIA CODiE Award for Best Collaboration Solution in both 2012 and 2013.
David is also Managing Partner of Rose Tech Ventures; Founder and Chairman Emeritus of New York Angels; and Associate Founder and Founding Track Chair for Finance, Entrepreneurship and Economics at Singularity University, the Google/NASA-sponsored post-graduate program in exponential technologies (see his lecture on Entrepreneurship.
He is Chairman of Comixology, Social Bicycles, Pond5, and Por ti Familia, and serves on the boards of Magnify Networks, KoolSpan, TekServe and New York Tech Meetup. He was named Mentor of the Year by NYU's Stern School of Business, serves on the Entrepreneurship Advisory Boards of Columbia Business School and Yale University, and his TED video on raising venture capital has been viewed over 900,000 times.
A native New Yorker, David has a BA in Urban Affairs from Yale University, an MBA in Finance from Columbia Business School and a D. Eng. (hc) from Stevens Institute of Technology. Follow on Twitter: @davidsrose / Follow on Quora: David S. Rose
Dan Rosen, Commerce Ventures, General Partner
Dan is the Founder and General Partner of Commerce Ventures, a venture firm focused on digital innovations in the retail and financial services eco-systems. Commerce Ventures represents a broad, highly strategic set of investors and, thus far, the firm has invested in seven portfolio companies since its launch, including Linqia (Social Distribution Network for Brand Campaigns), RetailNext (In-store Analytics Platform) and SavingStar (All-digital National eCoupon Network). Prior to creating Commerce Ventures, Dan was a Principal at Highland Capital and invested primarily in mobile, payments and digital marketing startups such as Quattro Wireless (acquired by Apple – now iAd).
Before joining Highland, Dan worked at HarbourVest Partners, LLC – where he invested in and worked closely with several successful, growth-stage technology and communications businesses; in Corporate Development at RSA Security (RSAS, acquired by EMC); and as a fintech software consultant for American Management Systems (AMSY, acquired by CGI Group). He has been a volunteer advisor in programs such as Mondelez's Mobile Futures, Summer @ Highland, HBS Angels, NAR's Reach Accelerator, NFTE and First Growth Venture Network. Follow on Twitter: @VentureDan
Matthew Sarrel, Sarrel Group, Executive Director

Matt Sarrel, Renowned Technology Analyst (CNN, GigaOM, etc.), has been actively working with big data for over 15 years. He is currently Executive Director of Sarrel Group, an editorial services, product test lab, and information technology consulting company. He is a Contributing Editor for PC Magazine, a Contributing Analyst for GigaOM, and a frequent contributor to the Internet.com family of sites.
Previously, Mr. Sarrel was a technical director for PC Magazine Labs, where he led all testing conducted by the Applications, Enterprise and Development Software, OS and Utilities, Network Infrastructure and Wireless LAN teams. Prior to joining PC Magazine, Mr. Sarrel served as Vice President of Engineering and IS Manager at two Internet startups. Prior to his experiences in the world of Internet startups, Mr. Sarrel spent almost 10 years providing IT solutions in medical research settings, beginning his career as a network administrator and ultimately serving as Director of IT for the New Jersey Medical School National Tuberculosis Center and CIO for the HIV Educational Exchange for Healthcare Workers in Vietnam project. Mr. Sarrel has earned a BA (History) from Cornell University, an MPH (Epidemiology) from Columbia University, and is also a Certified Information Systems Security Professional (CISSP). Mr. Sarrel has written for and spoken to numerous international audiences about information technology and information security. He participated as an expert in two Federal Trade Commission workshops, one about spam in 2003 and one about spyware in 2004. Matt has established himself as a small business technology expert and entrepreneur. He is also a network, information, and physical security expert. He is a passionate gamer and audiophile. He brings all of this together in his writings, lectures, and consultancy. Follow on Twitter: @msarrel
Mark Schulze, Clover Network, Inc., Vice President
Mark Schulze has experience as a founder, advisor and as an investor. Mark was on the founding team at Quantcast, a leader in audience measurement and advertising delivery as well as the Clover Network, a leader in emerging Point of Sale space. Previously, Mark ran product, engineering and design for Match.com as well as built commerce and search services for AOL, Netscape, AltaVista and Intuit. Follow on Twitter: @mcschulze
Robert Schwentker, PayPal, Startup Relations
Robert Schwentker is a technology evangelist with a passion for working with developer and startup communities. He has extensive programming, developer relations & systems experience at large enterprises & financial service organizations like American Express, Toyota Financial Services & Citigroup.
He recently joined PayPal's Americas Business Development team as developer & incubator relation. Previously at American Express, he worked with the Amex Ventures team in the Silicon Valley startup & developer community.
As one of the key community leaders instrumental for fostering the Silicon Valley Developer Communities of Google, Facebook, Pinterest & Twitter, he organizes hackathons and meetups. He has served as mentor for Hub Ventures in San Francisco and for SF Startup Weekend NEXT.
For over a decade he has volunteered for the MA Math NGO, Kerala, India, working on numerous projects including developing their Hospital Information System, as well as teaching programming & mentoring CS PhD candidates at Amrita University. Robert graduated from New York University, Tisch School of the Arts. Follow on Twitter: @schwentker
Ed Simnett, Flint, Vice President Business Development
Ed leads business development and partnering for Flint. Most recently he led business development for multiple service groups at Nokia, including app store, local commerce, and music. Before that, Ed headed the business planning and partnering efforts for the first versions of Live Communications Server and Office Communicator (now Lync) at Microsoft, and delivered the first monetization for Microsoft's mobile search (now Bing Mobile) business. Ed has worked for start-ups in the communications and commerce space, including driving sales of a new VoIP service to telcos around the world. He started his career in banking in London. Follow on Twitter: @simnett
Stan Stalnaker, Hub Culture / Ven Currency, Founding Director
I spend a lot of time on planes and in airports.
Fortunately, I get to meet a lot of nice people working with Hub Culture, and its great to be able to share our vision of collaboration and connectivity with people all around the world who share similar goals through Ven, our global digital currency, Hubs – great places to work, and knowledge brokerage – our bespoke deal making service. Follow on Twitter: @hubculture
Dave Sterry, Litecoin Association Inc / Exchange Bitcoins Inc, CEO
David Sterry is founder of the Litecoin Association, a non-profit with a mission to educate about and grow community platforms around Litecoin. Litecoin is the most successful decentralized currency based on Bitcoin and is developed with a focus on speed and efficiency. Today, Litecoin provides meaningful diversification for pioneers in the math-based economy.
David is also the CEO of Exchange Bitcoins Inc which has developed the digital downloads marketplace CoinDL and currency exchange software platform ExchB. ExchB operated as one of the first Bitcoin exchanges in the US in 2011. Follow on Twitter: @LitecoinAssoc / @ExchBitcoins
Alex Tonelli, Funding Circle, Founder, Managing Director, Funding Circle USA

Alex is the co-founder and Managing Director of Funding Circle USA. Alex has run several successful businesses as a Partner of Endurance Companies, notably founding a franchisee chain which inspired the creation of Funding Circle USA. Previously, he was an investor at Summit Partners (where he worked in Specialty Lending and Fin Tech Marketplaces) and Hasso Plattner Ventures (which appointed him CEO of a 90 EE portfolio company). He has also spent time with Seneca Capital, Citigroup IBD, and the US Embassy in Paris. Alex received a MBA from Stanford University and an AB, cum laude, from Dartmouth College. Follow on Twitter: @fundingcircleUS
Jim Van Dyke, Javelin Strategy & Research, CEO and Founder
Jim Van Dyke works toward more sustainable financial services solutions that benefits banks, technology providers, government agencies and consumers. As the CEO of Javelin, his specialty is in working with senior executives to develop successful emerging technology solutions that improve the efficiency, safety and convenience of electronic transactions.
Prior to Javelin, Jim was Research Director for Jupiter Media Metrix, heading all financial services and payments offerings, Future Products Strategist for Hewlett Packard, Product Director for Internet encryption and messaging software at Harbinger/Premenos, Product Manager for online banking at Ultradata (acquired by Harland), and held various positions in marketing, product management, partner relations and training management at CCI/Triad.
Mr. Van Dyke has presented before the US House of Representatives and numerous industry events. His viewpoints reach over 30 million individuals each year through print and broadcast media around the globe, and he has implemented successful projects within both business-to-consumer and business-to-business models. He holds a B.S. in Management and an MBA, and resides in the San Francisco Bay Area. Follow on Twitter: @JimVanDyke / @JavelinStrategy
Derek Webster, CardFlight, Founder and CEO
Derek Webster is the Founder and CEO of CardFlight, based in New York City. CardFlight provides tools for mobile app developers to easily integrate in-person (card present) payments within their own iOS and Android apps and works with virtually all major payment processors. Prior to founding CardFlight, he was the Founder and CEO of LocalBonus, a credit card-linked loyalty network which rewarded consumers for purchases they make at local businesses. Earlier, Derek was an Engagement Manager at Oliver Wyman where he led senior-level strategy projects for some of the leading global payment networks and retail banks. He was also part of the team that launched E*TRADE's credit card business, where he personally led all product development and product marketing efforts for the group. Derek has an MBA from the Stanford Graduate School of Business and a BS magna cum laude from Georgetown University. Follow on Twitter: @websterderek
Brian Zisk, Future of Money & Technology Summit, Executive Producer
Brian Zisk is a serial entrepreneur specializing in digital media, web broadcasting and distribution technologies. He is a founder of BuzzMakers, Inc., which produces the Future of Money & Technology Summit and the SF MusicTech Summit. He is a co-founder of the SF MusicTech Fund. Additionally, Brian is a Co-Founder and Technologies Director of the Future of Music Coalition and a Board Member and/or Strategic Advisor for a wide variety of tech companies and non-profits. Brian was previously a founder of The Green Witch Internet Radio which was sold to CMGI (NASDAQ: CMGI) at the turn of the millennium. He is active in many influential computer-mediated forums, is quoted and published extensively in the media, frequently appears on panels and at industry events domestically and abroad, and is an expert at frenzy whipping, brand awareness, and in creating new business models. Follow Brian on Twitter: @zisk
________________________________________________
Sponsors of the 2013 Future of Money & Technology Summit:

Around the world, every second of every day, First Data simplifies the connections that make commerce possible, making payment transactions secure, fast and easy for merchants, financial institutions and their customers. Whether the choice of payment is debit or credit card, gift card, check or mobile phone at the checkout counter or online, First Data puts its payment processing expertise to work to help leading organizations shape the future of commerce to their advantage. For more information, visit www.firstdata.com.

Capital One Financial Corporation (www.capitalone.com) is a financial holding company whose subsidiaries, which include Capital One, N.A., and Capital One Bank (USA), N. A., had $206.9 billion in deposits and $289.9 billion in total assets as of September 30, 2013. Headquartered in McLean, Virginia, Capital One offers a broad spectrum of financial products and services to consumers, small businesses and commercial clients through a variety of channels. Capital One, N.A. has more than 900 branch locations primarily in New York, New Jersey, Texas, Louisiana, Maryland, Virginia and the District of Columbia. A Fortune 500 company, Capital One trades on the New York Stock Exchange under the symbol "COF" and is included in the S&P 100 index.
Recurly provides enterprise-class recurring billing management for thousands of subscription-based businesses worldwide. A Level 1 PCI compliant service provider, Recurly can be set up in just days, and fully automates recurring billing; error-handling, dunning management, customer upgrades and downgrades, metered billing, and related customer communications. Learn more at Recurly.com.

BrightScope®, Inc. is a financial information company that brings transparency to opaque markets. Delivered through web-based software, BrightScope data drives better decision-making for individual investors, corporate plan sponsors, asset managers, broker-dealers, and financial advisors. BrightScope primarily operates in two major segments: Retirement Plans and Wealth Management.

Funding Circle is the world's leading dedicated marketplace for small business loans, matching investors with small businesses in need of loans between $25,000 and $1,000,000.
Clover has reinvented the traditional point of sale, long dominated by outdated server-based technologies and have replaced it with a cloud-based platform. Complete with an App Marketplace, Clover enables third-party app developers to build consumer- and merchant-facing apps, such as order-ahead services, table wait-listing, loyalty programs, integrated voucher redemption, automated payroll, business analytics, and more.
Clover's variety of APIs and open architecture allows developers the flexibility to built services that help merchants run their businesses better, more efficiently and bring in new customers. Clover replaces the cash register, terminal, and POS system, all for not much more than a merchant would pay for a cash register and terminal alone.
NerdWallet is a consumer advocacy site helping users make smarter decisions about their personal finances – ranging from retirement planning to finding the best shopping. We like to think of ourselves as that nerdy friend you can trust for financial advice. We build data-driven tools that are easy to use and crunch the numbers so you don't have to. We also believe in transparency, therefore all of our tools and recommendations are completely unbiased.
Silicon Valley Bank is the premier bank for technology, life science, cleantech, venture capital, private equity and premium wine businesses. SVB provides industry knowledge and connections, financing, treasury management, corporate investment and international banking services to its clients worldwide through 27 U.S. offices and six international operations.

AccountingSuite is a San Francisco startup funded by parent company 1C LLC, an international enterprise software group with more than 1 million business customers in Asia and Europe. Our mission is to provide easy-to-use, no-nonsense business software for startups, entrepreneurs, and established businesses to manage their finances and day-to-day operations.

YouNoodle is a growing global network for startups and an end-to-end digital platform used by some of the biggest brands, universities, governments and more, to create, manage, and judge startup competitions. YouNoodle has created a global talent network of 50,000 startups and has become a premier resource for expanding access to the best ideas and brightest talent across the globe.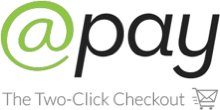 @Pay is a two-click checkout for any email-enabled device. Our simple secure Email Payment Platform reduces complicated checkouts and increases conversion — whether you're a large retailer, email marketer or small business owner.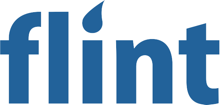 Flint offers the easiest way for mobile, non-countertop businesses to accept credit cards and to increase repeat and referral business via integrated marketing tools. Flint's free mobile app enables users to process payments using only their phone – without any additional card readers or dongles.

Socure is an identity proofing company. Socure's Social Biometrics(TM) solution adds a novel social twist to real-time identity verification and fraud detection to defend enterprises against identity fraud. Identity proofing drives everything in credit, payments and commerce today and forms the under-pinnings of social commerce around the world tomorrow.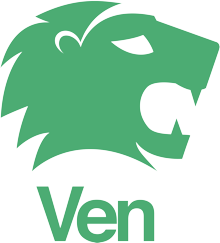 Ven (2007) is an asset backed Internet reserve currency managed by the Hub Culture social network. Ven has four major advantages: it is global, stable, secure and green.
Backed by a diversified portfolio of currencies, commodities and carbon futures, Ven was the first digital currency in the financial markets, to be used in commodity trades, and to trade in the FX markets. Tied to HubID, Ven is set to deliver new forms of finance to the developing world, with environmental DNA at the heart of these benefits. Over 5 million trees saved to date, and its just getting started.

DoubleBeam is a mobile commerce company. Our technology helps retailers, in-home service providers, financial institutions, and other mCommerce companies save money, streamline operations, and better engage customers via mobile.

Sonic.net is a full-service Internet provider, dedicated to delivering fast, reliable and inexpensive connectivity while providing award-winning technical support. Based out of Santa Rosa, California, we were one of the first ISPs to bring DSL access to the wine country, and continue to lead the way in making new access and hosting solutions available to the public.

Eventbrite is a self-service online ticketing platform that people all over the world use to create events, sell tickets and manage registrations for events of all types and sizes. Eventbrite has processed 140M tickets for organizers, totaling more than $2 billion in gross ticket sales in 179 countries. Nearly 60,000 organizers around the world use Eventbrite each month to manage, promote and sell tickets and registrations to all types of events — from small classes, book signings and networking gatherings, to concerts, festivals and conventions for tens of thousands of attendees. The events platform also makes it easy for anyone to discover events via their website or mobile app, and easily share events with friends. In this way, Eventbrite brings communities together by encouraging people to connect through live experiences.


VentureBeat covers disruptive technology and explains why it matters in our lives. Led by Founder & Editor-in-Chief Matt Marshall and a team of experienced journalists, we're the leading publication for news and perspective on the most innovative technologies. We also produce events that are renowned for the quality of their content, their networking opportunities, and the flawlessness of their execution.

Gigaom began as a blog by one writer in 2006, Om Malik, and has grown into one of the most credible and insightful voices at the intersection of business and technology. Gigaom is a new type of media company with a business model that leverages technology, transparency, and access to information. The company's growth has been propelled by great writers, journalistic integrity, industry depth and audience engagement. Since 2006, Gigaom has grown into the leading independent voice on emerging technologies and the disruption of media. The Gigaom news network's online audience of 5.5 million monthly unique readers relies on its definitive coverage of cloud, mobile, cleantech, consumer web and media. Gigaom Events bring together the people innovating, shaping and defining the ongoing evolution of the technology industry. Gigaom Research offers the highest quality research and analysis of emerging technology markets and the companies making a difference in those sectors.


WP Engine powers tens of thousands of websites and apps built with WordPress, delivering the fastest, most reliable, and most secure web experience possible. Businesses large and small rely on WP Engine's exceptional customer service team that specializes in quickly solving technical problems, and creating a world-class customer experience. The service includes top-notch support (the most WordPress experts on staff per 1000 customers), one-click backup/restore, one-click deployment from staging to production, version control, optimization for speed and scalability, and security features that include automatic software upgrades.