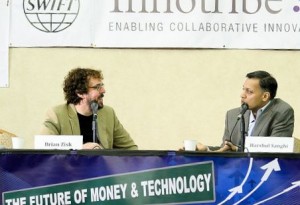 Our third Summit featured over 60 speakers and 18 panel discussions throughout the day. Our cocktail party featured complimentary beers by Lagunitas. Hope you can join us for our next event!
Speakers on 4/23/12
Mike Alfred, BrightScope, Co-Founder & CEO
Mike Alfred is Co-Founder and CEO of BrightScope and responsible for the strategic vision and leadership of the company. Previously, Mike was the Co-Founder and Portfolio Manager of Alfred Capital Management LLC, an independent registered investment firm located in La Jolla, CA. He has been a Financial Advisor and Portfolio Manager since 2003. Mike is a dynamic thinker capable of developing and implementing cutting-edge business models and effective marketing strategies. He is also a proven relationship builder who excels at establishing key partnerships. A noted and quoted 401k and financial expert, Mike has appeared on CNBC, ABC News, Fox Business News, National Public Radio and in The Wall Street Journal, The New York Times, USA Today, Forbes, BusinessWeek, Bloomberg, Reuters, Fast Company, Inc., Wired, US News and World Report, CNN/Money Magazine, SmartMoney, theStreet.com, Kiplinger, Pensions & Investments, Employee Benefit Adviser, The San Diego Union-Tribune, The San Diego Business Journal, and many others. In addition to his work endeavors, Mike and his brother, BrightScope President Ryan Alfred, teach financial literacy to minority students through the Links Achievers Program, the Pathways to College Network, and Jack and Jill of America. Mike and Ryan also teach the Stock Market Game to high school students at Cathedral Catholic High School and mentor entrepreneurs at the Founder Institute. He sits on the Board of the San Diego Software Industry Council and received his bachelor's degree from Stanford University.

Bill Barhydt, m-Via, CEO
Bill Barhydt is the CEO of m-Via. Bill is considered by many to be completely insane. That's fine with him. Bill loves to talk about money and hopes that the world starts looking at money and payment in a completely new way over the coming years. Connected, always on devices mean financial inclusion for the majority of people on our world that have never seen a credit card or even had a bank account but now have a mobile phone. At m-Via, Bill and his team are creating an entirely new category of mobile payments for unbanked consumers in the Americas. Bill has been a pioneer in Internet and Mobile technologies for 20+ years. In 2000 the World Economic Forum recognized Bill as one of the original group of 30 technology pioneers for his work in Internet technologies at WebSentric. Bill worked on some of the earliest Internet/Web payment services projects as Technical Director for Netscape and learned the inner workings of money at Goldman Sachs in their Fixed Income Group. Bill's other passion is for baseball which unfortunately he isn't very good at which has relegated him to being a baseball stats freak and mediocre coach. It is Bill's sincere hope that the financial center of our Universe migrates from Manhattan to Silicon Valley and that the Yankees make the same migration. Follow Bill on Twitter: @billbarhydt
Chris Battles, Director of Product Management, Intuit
Chis leads the Product Management team for the Intuit Payments Solutions Division in developing a broad portfolio of payments offerings with a key emphasis on mobile. Prior to that, he spent over two years as a Director in the Corporate Strategy & Development team. While working on a wide range of strategy engagements for different Intuit business units (e.g., IFS, CG, SBG, APD), Chris drove different M&A engagements (e.g., acquisition of Mint). He also partnered with various senior executives to drive elements of the leadership agenda (e.g., leadership conferences, ARPC work for an "action science project").
Prior to his position at Intuit, Chris worked as a management consultant for the Boston Consulting Group in San Francisco and the US. Prior to BCG, he worked for several years in investment banking, with a focus on real estate finance and fixed income securities.
Antonio Benjamin, Citigroup / Global Transaction Services / Institutional Clients Group, Global Chief Technology Officer
Antonio Benjamin is the Global Chief Technology Officer for Citigroup / Global Transaction Services / Institutional Clients Group. Benjamin is also the Chairman of Citigroup GTS Research Development Innovation and Learning Centres and is a member of the Citigroup GTS Executive Committee.
Prior to Citigroup, Antonio Benjamin was Partner at Ernst and Young, LLP. After E&Y, Antonio was Managing Director and Partner of the Business and Technology Risk Management group at Computer Sciences Corporation. Benjamin was also Chief Knowledge Officer at Cambridge Technology Partners' Management Labs. Benjamin started his technology career as an Engineer at Lotus Development Corporation.
Follow Antonio on Twitter: @afbenjamin
Jay Bhattacharya, Zipmark, CEO & Co-Founder
Jay Bhattacharya, CEO & Co-Founder, Zipmark's business leader and resident banker, Jay spent the last two years at Mobile Money Ventures which was acquired by Intuit, as the co-founder and head of strategy and business development. During his tenure, the company raised $28 Million of venture capital in two round from Citigroup and SK Telecom, and implemented cloud mobile banking services in 25 countries for Citi and throughout the US for Intuit. Prior to that, Jay was at Citigroup for 7 years where he was responsible for their emerging payments strategy and led the development of the first smartcards and the PayPass contactless payment initiative. Jay lives in New York City with his wife and two children. Follow Jay on Twitter: @jayastu
Dave Birch, Consult Hyperion, Director
David G.W. Birch is a Director of Consult Hyperion, the IT management consultancy that specialises in electronic transactions. Here he provides specialist consultancy support to clients around the world, including all of the leading payment brands, major telecommunications providers, governments bodies and international organisations including the OECD. Before helping to found Consult Hyperion in 1986, he spent several years working as a consultant in Europe, the Far East and North America. He graduated from the University of Southampton with a B.Sc (Hons.) in Physics. Described at the Oxford Internet Institute as "one of Britain's most acute observers of the internet and social networks", in The Telegraph as "one of the world's leading experts on digital money", in The Independent as a "grade-A geek", by the Centre for the Study of Financial Innovation as "one of the most user-friendly of the UK's uber-techies" and in Financial World as "mad", Dave is a member of the editorial board of the E-Finance & Payments Law and Policy, a columnist for SPEED and well-known for his thought leadership blogging at Tomorrow's Transactions. He has lectured to MBA level on the impact of new information and communications technologies, contributed to publications ranging from the Parliamentary IT Review to Prospect and Financial World. He wrote a Guardian column for many years. He is a media commentator on electronic business issues and has appeared on BBC television and radio, Sky and other channels around the world. Follow Dave on Twitter: @dgwbirch
Arthur Brock, The MetaCurrency Project, Founder/Developer
Arthur Brock uses currencies and incentives to hack the Social DNA at the core of institutions, corporations, communities and societies. He has created more than 100 designs for rich multi-currency systems and his software company has built and deployed dozens of those systems.
He has leveraged these patterns of incentives and measurement to help build many self-organizing systems: a student-run school, an award-winning, employee-run business, open source projects and online communities. He founded The MetaCurrency Project as a platform to bolster our emerging post-industrial economy.
Arthur speaks worldwide with consults with organizations which are actively restructuring themselves for the new economy. Contact him at ArtBrock.com.
Follow Arthur on Twitter: @artbrock
Eric Chan, Embee Mobile, COO
Eric is the COO at Embee Mobile, a social rewards program for mobile airtime focused on emerging markets. He has spent over a decade in mobile building technology, products and services to benefit mobile operators, handset manufacturers, ISVs, and content providers. Prior to Embee Mobile, he founded Caboodle Networks, a company focused on mobile search, which he eventually sold to Mobile Content Networks in 2007. He has held Technology Marketing and Business Development roles at Inktomi, Keynote Systems, Pixo, Sun Microsystems and Wells Fargo Bank. He has been regularly asked to speak at Industry Conferences as well as featured by Businessweek, Forbes, Fox Business, and the Huffington Post. He can be found online on twitter: @mobileslate, and his blog: Mobileslate. He has provided consulting in the area of mobile technology and services to Fortune 500 companies: Intel, Micron, Nokia Siemens Networks, Wells Fargo Bank, and Xerox. He holds a Masters in Software Engineering and a Bachelors in Business Administration, both from Carnegie Mellon University. Follow Eric on Twitter: @embeemobile
Bill Clerico, WePay, CEO & Co-Founder
Bill drives the company's vision, strategy, and growth. Before joining WePay, Bill worked in technology investment banking at Jefferies & Company, where he advised enterprise software, digital media, and financial technology companies on M&A and capital market transactions. Previously, he worked for the U.S. Army's Communications Engineering Research Command and in electronic trading at Goldman Sachs. Bill was also named one of the Best Young Tech Entrepreneurs of 2011 in Businessweek. Follow Bill on Twitter: @billclerico
John Collison, Stripe, President & Co-Founder
John Collison is a co-founder of Stripe, which makes it easy for developers to accept payments online. Previously, he co-founded Auctomatic, which was acquired by Live Current Media in 2008. He studied physics at Harvard University.
Follow John on Twitter: @collision
Ari Derfel, Gather Restaurant, Co-Owner
Ari Derfel is an entrepreneur, organic chef, activist, mountain guide & public speaker. His academic career spans the University of Wisconsin, Harvard, Georgetown, UCLA & Cambridge.
Ari is co-owner of Gather, the critically acclaimed, sustainable restaurant in Berkeley, California, and co-founder of Back to Earth Organic Catering, the first organic catering company in the US. The NY Times called Gather, "a Michael Pollan book come to life" and Esquire Magazine named Gather one of the Best New Restaurants of 2010.
Ari is the former Executive Director of Slow Money, a national organization focused on catalyzing investment in Local Food Systems. He is also internationally known for his work on waste and consumerism, and has been featured in numerous print, television, web and radio media worldwide.
Mona DeFrawi, Equidity, CEO & Founder

Mona DeFrawi is CEO & Founder of Equidity, an investors' network & platform supporting the top long-term, growth investors & companies for enhanced late-stage funding, IPOs & returns. Previously, Mona was CEO & Founder of InsideVenture, a primary liquidity utility, acquired by SecondMarket in 2009. In 2007, Mona raised CapGen Financial's first time $500M private equity fund. For ten years during the 90's, Mona served as VP of Corporate Development or Director, Investor Relations for four companies that executed IPOs: USinternetworking, Martek Biosciences, Meridian Medical Technologies & Crop Genetics. A passionate supporter of innovation, Mona authored & lobbied legislation now provides over $3B in venture investments, and also served as the Technology Commercialization Specialist for the MD Department of Business & Economic Development, and in Technology Transfer for the University of Maryland. Over her career, Mona has advised hundreds of start-ups, and founded five, two of which have been acquired. Mona is an honors graduate of both Duke University (BA) & the University of Maryland (MBA), & also she created and taught the graduate level Entrepreneurship course for Johns Hopkins University, School of Engineering. Mona was honored in 2010 as a "Woman of Influence" by the Silicon Valley Business Journal, & by Forbes in 2011 as one of four "women to watch in technology" for their "World's 100 Most Powerful Women" list. Follow Mona on Twitter: @MonaDeFrawi
Ryan Gilbert, BillFloat, Co-Founder & CEO
Ryan Gilbert is co-founder and chief executive officer of BillFloat, the first bill payment service that offers consumers 'more time to pay' their monthly bills.
In his leadership role, Ryan is focused on marrying the needs of consumers with those of billers, banks, infrastructure providers, and regulators. He prioritizes the development of commercially viable financial products that also support consumer advocacy goals.
Prior to launching BillFloat, Ryan was an Entrepreneur-In-Residence at Venrock, a leading venture capital firm, where he focused on financial services opportunities. Previously, Ryan co-founded and served as chief executive officer of real estate payments company PropertyBridge, which was acquired by MoneyGram International in 2007. He also brings strategic experience from Wells Fargo Payment Services and Andersen Consulting to BillFloat.
Ryan has been a frequent speaker at financial industry conferences and forums including the CFSI Underbanked Financial Services Forum, Finovate, the Future of Money & Technology Summit, NACHA Payments Conference, South by Southwest and the US House of Representatives Committee on Financial Services subcommittee on Financial Institutions and Consumer Credit. He is an active investor and advisor to innovative early stage payments companies including Eventbrite and Square.
Ryan is a member of the State Bar of California and is admitted to practice law in the United Kingdom and South Africa. He is active in civic affairs in Piedmont, California and serves on the city's Municipal Tax Review Committee and Capital Improvement Project Review Committee. Ryan earned his Bachelor of Commerce and Bachelor of Laws degrees from the University of the Witwatersrand, Johannesburg.
Follow Ryan on Twitter: @rgoffice
Alastair Goldfisher, Venture Capital Journal, Editor
Alastair Goldfisher servers as editor of Venture Capital Journal, a Thomson Reuters publication that covers the VC industry. He also contributes to peHUB.com as a blogger and as an editor. Alastair primarily reports on venture capital and startups, touching upon such topics as fundraising, investments trends, personnel moves and other news related to the VC industry.
Alastair has worked in business journalism as an editor and a reporter since 1994. In addition to writing about the venture capital community, he also has covered marketing, cleantech, transportation and the business of sports. He has been at Thomson Reuters since 2003. Before joining Thomson Reuters, he was the founding editor of California CEO and before that he was a reporter with the San Jose Business Journal. You can reach him on Twitter, as well as on Google+, Facebook, LinkedIn and numerous other social networking sites. He now has a growing interest in social media as a means to communicate and interact with readers and sources.
Follow Alastair on Twitter: @agoldfisher

Priya Haji, SaveUp, CEO and Co-Founder
Priya Haji is the CEO and co-founder of SaveUp, the nation's first free rewards program that encourages Americans to save money and pay down debt with the chance to win life-changing prizes. To help Americans get their finances in order, SaveUp has built an experience that transforms an otherwise mundane activity of saving money and paying down debt into something fun, rewarding, and engaging. In less than six months since launch, over $80 million in deposits to savings and over $34 million in debt payments have been made on SaveUp. Priya is a serial entrepreneur with a history of building companies that use technology to create positive social change. After receiving her MBA from the Haas School of Business at UC Berkeley, she co-founded and led World of Good to create an online and in-store branded marketplace for fair trade and sustainable goods made by women artisans from 55 developing countries. World of Good built partnerships with retailers like Hallmark, Disney, and Whole Foods and then became part of eBay, Inc. in 2010. In 2007, Priya received the Social Innovation Award from the Social Venture Network for her vision to change the way the world does business, and in 2009 was named a Young Global Leader by the World Economic Forum.
Follow Priya on Twitter: @priyahaji and @playsaveup
Bill Harris, Personal Capital, CEO
Bill Harris is the CEO of Personal Capital, a next generation financial advisory service on a mission to deliver truly personal and objective wealth management for the Internet age. He is also Chairman of MyVest, a company that develops investment management software for high-net-worth individuals. Harris was formerly CEO of PayPal and CEO of Intuit, the makers of Quicken, QuickBooks and TurboTax. He has also founded numerous financial technology and security companies, and served on the boards of RSA Security, Macromedia, SuccessFactors, GoDaddy, Yodlee and EarthLink. "Personal Capital is the culmination of my career — bringing together so many things I've worked on over the past 20 years, to create a complete financial solution for each customer."
Arno Hesse, Clearbon, Co-Founder / Slow Money, Founding Member

Arno Hesse is a co-founder of Clearbon which has piloted Bernal Bucks, a San Francisco program rewarding customers for shopping local and directing funds into neighborhood causes. A member of the national Steering Committee of the non-profit Slow Money, Arno coordinates its Northern California chapter, investing in local food systems. Slow Money is launching Credibles, a Clearbon-powered crowdfunding solution for local food businesses.
Previously, Arno was Executive Vice President for Retail Products and Marketing at Union Bank (now owned by Bank of Tokyo-Mitsubishi UFJ) where he led Product Management, Customer Experience Management, and Marketing. Over the past 20 years, he has executed market strategies with a special focus on changing organizational cultures, as culture tends to eat strategy for breakfast. He has worked on strategy and customer engagement initiatives with technology ventures and financial institutions like Wells Fargo, Commerzbank, Fireman's Fund, and Wachovia.
slowmoney.org | clearbon.com | credibles.org
Charles Hudson, SoftTech VC, Venture Partner
Charles Hudson is a Venture Partner with SoftTech VC, one of the most active seed stage investors in Web 2.0 startups. He is focusing on mobile and gaming investments, and supporting SoftTech portfolio companies on business/ corporate development matters. He is also the Co-Founder and CEO of Bionic Panda Games, a mobile games startup based in San Francisco, CA.
Prior to joining SoftTech VC and co-founding Bionic Panda Games, Charles Hudson was the VP of Business Development for Serious Business until the company was acquired by Zynga in February 2010. Prior to Serious Business, he was the Sr. Director for Business Development at Gaia Interactive, an online hangout and virtual world for teens. Prior to Gaia, Charles worked in New Business Development at Google and focused on new partnership opportunities for early-stage products in the advertising, mobile, and e-commerce markets. Prior to joining Google, he was a Product Manager for IronPort Systems, a leading provider of anti-spam hardware appliances that was acquired by Cisco Systems for $830 million in 2007.
Charles is also the founder of the Virtual Goods Summit and Social Gaming Summit, two of the leading conferences in the free-to-play games space.
Charles spent several years working at In-Q-Tel, the strategic venture capital group for the Central Intelligence Agency. While at In-Q-Tel, he focused on identifying investment opportunities that could deliver significant value to the CIA and the commercial market in both the short and long term. He holds an MBA from the Stanford Graduate School of Business and a B.A. in Economics and Spanish from Stanford University.
Follow Charles on Twitter: @chudson
Joe Johnston, Connect.me, Co-founder & CEO

Joe Johnston is the co-founder and CEO of Connect.Me, a new reputation and people discovery network. Connect.Me is creating a consolidated platform for social verification and trust in P2P and freelance economies. In 2011, Connect.Me won the prestigious Privacy Award from the European Identity Conference for its groundbreaking trust framework and business model. Previous to Connect.Me, Joe co-founded Popcast, the first P2P video broadcasting network, acquired by VideoEgg (SAY Media). Joe has also served as a consultant and advisor for startups, nonprofits and Fortune 500 companies including 350.org, GE, Limited Brands, and Interscope Records. Connect with Joe: http://connect.me/joe
Follow Joe on Twitter: @joejohnston
Cuyler Jones, IP Commerce, CTO of Commerce Services
Cuyler Jones is a Commerce technologist with a driving passion for elegant solutions. As CTO of Commerce Services for IP Commerce, Cuyler guides the technology and strategy behind the Commerce Cloud Service capabilities built for the industry-leading IP Commerce Platform™. Cuyler has experience with a broad range of technology implementations, ranging from device driver interactions, to Web services and SOA architectures, to distributed data models, and all points in-between. This extensive background in Software Architecture and Engineering gives Cuyler a unique and insightful perspective on existing and emerging trends within Commerce.
Vincent Kadar, Telepin Software, CEO
Vincent Kadar, CEO of Telepin Software, has more than 16 years of executive experience in software technology companies for wireless and telecom networks. Prior to his role with Telepn, Vincent was founder and CTO at Airwide Solutions, a leading provider of mobile messaging infrastructure. Mr. Kadar has also served as Director of Wireless Technology at InfoSpace Inc, and in senior technology positions at CrossKeys Systems and Accenture. Vincent frequently presents at industry conferences and has been published in leading magazines. For more information, visit his blog about mobile money: http://www.mobilemoneytransactions.com/
Follow Vincent on Twitter: @vincek
Shamir Karkal, Simple, CFO
Entrepreneur at the intersection of banking, payments, and technology. Co-founder of Simple.
Follow Shamir on Twitter: @shamir_k
Jered Kenna, TradeHill and Bitcoin.com, CEO
Former Marine, professional soldier in Afghanistan and early adopter of Bitcoin. Founder and CEO of TradeHill / Bitcoin.com. Currently residing in San Francisco. Follow Jered on Twitter: @jeredkenna
Tom Krazit, GigaOM, Senior Writer
Tom writes about one of the most important transitions in the history of computing – the shift from PC-based computing to mobile computing. He has written about nearly everything in the tech industry, including mobile, chips, and Web search, during a decade of work at CNET and IDG News Service. He joined paidContent in 2011 and lives and works in the Bay Area. In 2007, the Society of American Business Editors and Writers selected Tom for the award in Online Excellence, Breaking News for his story, "The Launch of the iPhone." Follow Tom on Twitter: @tomkrazit
Bryan Lamkin, Clover, President & CEO
Bryan Lamkin is the President & CEO of
Clover
. Prior to Clover, Bryan was Senior Vice President of Yahoo's Consumer Products division where he oversaw product development and marketing. Before joining Yahoo! Bryan served as SVP and General Manager of Adobe's Creative Solutions division where he led Adobe's flagship software applications. Bryan was Executive-in-Residence at New Enterprise Associates and Sutter Hill Ventures and received his BA and MBA from UC Berkeley. Follow Bryan on Twitter:
@bryanlamkin
Christian Lanng, Tradeshift, CEO & Co-founder
Christian launched his first start-up at just 19 years of age after reading Douglas Coupland's Microserfs, wanting to be like the main character, Michael. This start-up created one of the first mobile browsers and was sold two years later, shortly before the Internet bubble burst. Not knowing what to do next, Christian studied Sociology for three years, but then quit university to go full time at his student job in the Danish Science Ministry. He went on to become the youngest Head of Division in the Danish government. During this time, he met the co-founders of Tradeshift and they created the world's first open-source peer-to-peer e-business infrastructure, which became wildly popular among Danish companies – attracting more than 40% of all Danish companies in 10 months. The team went on to create an open standardized cross-border framework for e-business called PEPPOL, which today is used by more than 14 European governments. Becoming bored with government policy, Christian one day responded to a tweet by serial entrepreneur Morten Lund. Spending a weekend in Abu Dhabi, they decided to launch Tradeshift as the world's first cloud business network, mixing business and social networks. Tradeshift has so far been highly successful, with users in more than 190 countries and more than 2,000 users joining the online network every week. It has been covered by Wired, TechCrunch, Wall Street Journal and The Financial Times as one of the most innovative b2b start-ups in the last 10 years. Christian has received the Danish IT-industry's innovation prize and the TechCrunch award for most innovative business start-up. Follow Christian on Twitter: @christianlanng
Ari Levy, Bloomberg / Businessweek Magazine, Technology Reporter
As a technology reporter at Bloomberg, Ari Levy has covered networking, Internet and mobility while following deals and dealmakers in private equity and venture capital. He joined Bloomberg in 2003 as a stock market reporter in New York and moved to San Francisco in 2006 to write about Silicon Valley. He is also a regular contributor to Bloomberg Businessweek magazine. Ari has a master's degree in business journalism from Baruch College in New York.
Bo Lu, FutureAdvisor, Co-Founder and CEO

Bo Lu is a co-founder and investment professional at FutureAdvisor. He opened an IRA when he was 16 and bought his first mutual fund with money from a summer job. Bo holds a degree in Computer Science from the University of Illinois Urbana-Champaign with a minor in Technology and Management. Follow Bo on Twitter: @futureadvisor
Tom Meredith, P2P Cash, Chairman and CEO
Mr. Meredith has significant Internet, financial services and telecommunications experience. He started his computer career with Digital Equipment Corporation when the first 32-bit architecture was introduced. He was one of the original team of the first Apple clone manufacturer, Franklin Computers, managing 11 Western states and over 800 retailers. He was the Federal Systems Director for Lisp Machine, a leading artificial intelligence company.
Mr. Meredith was founder of VoxLink and led the company for seven years to become the leading innovator of voice mail and e-mail integration. He founded one of the first game companies on the Internet, Internet Gaming. The company was responsible for processing the first significant volume of credit cards internationally on the Internet. Mr. Meredith has years of experience consulting to the financial services industry, primarily in automation of mortgage and credit/debit card processing.
Mr. Meredith is a graduate of the Harvard Business School specializing in Entrepreneurial studies and the Stanford University School of Engineering where he graduated in three years on Academic Scholarship. He has a working knowledge of French and Spanish. Follow him on Twitter: @tomtmeredith
Dr. Douglas C. Merrill, ZestCash, Founder & CEO
Dr. Douglas C. Merrill is the Founder & CEO of ZestCash – a financial services technology company committed to serving the underbanked. He was previously CIO and VP of Engineering at Google. Prior to Google, Douglas held executive roles at Charles Schwab, Price Waterhouse, and the RAND Corporation. Douglas is also the author of "Getting Organized in the Google Era: How to Get Stuff Out of Your Head, Find It When You Need It, and Get It Done Right", a book on personal and workplace organization. He has a Ph.D. in Psychology from Princeton. Follow Douglas on Twitter: @douglasmerrill
Mike Mettler, card.io, CEO
Mike Mettler runs the business side of card.io. Previously, Mike was an early employee and Product Manager at AdMob, where he worked on AdMob's iPhone and Android ad networks. Mike has a BS in Mathematical and Computational Sciences from Stanford University and an MBA from Harvard Business School. Follow Mike on Twitter: @mettler and @cardio
Bertram Meyer, Taulia Inc, CEO
As Chief Executive Officer and founding member of Taulia, Bertram Meyer oversees global business strategy for the company including marketing, sales, business development and partner management.
Before founding Taulia, Bertram held positions as director at Railteam, Europe's high-speed rail alliance, and managing director at RailLink, Railteam's IT subsidiary. Prior to that, Bertram acted as chief sales and marketing officer at Ebydos, the SAP® solution provider widely known for its Invoice Cockpit solution that was sold to ReadSoft in 2006. Earlier, he served for 5 years as Top Management Consultant for the Boston Consulting Group.
Follow Bertram on Twitter: @taulia and @bertrammeyer
Michael Michael, Burning Man, Co-founder
Michael Michael is an avid futurist with an interest in technology and community. His Silicon Valley career began in the early days of the personal computer as systems engineer for Fairchild Semiconductor. He has been involved with many San Francisco social, cultural and technology institutions. He was a founding member of the Cacophony Society and also involved with Survival Research Labs. He was a consultant for Apple's first robotic assembly line and also researched intelligent freeway systems for Caltrans during the 1980s. As a Burning Man co-founder, he initialized much of it's progress over the years and helped develop the Gift Economy of Burning Man.
Follow M2 on Twitter: @danger_ranger
Patrick Murck, Engage Legal, Principal
Patrick Murck is a Principal and Founder of Engage Strategy and Engage Legal. At Engage Strategy, Patrick works with a design and development team to discover and create uniquely engaging online experiences for companies that range in size from the start-up to the Fortune 100. At Engage Legal, Patrick helps clients innovate, operate and grow their business with a heightened focus on the legal and regulatory issues governing the use of virtual economies, gamification, alternative payment systems and social loyalty and reward programs.Prior to founding Engage Strategy and Engage Legal, Patrick was responsible for business and legal affairs at BigDoor, a venture-backed startup exploring new ways to monetize and engage online audiences through the use of gamification and virtual economies. Patrick began his legal career at a Washington, DC-based law firm specializing in Telecom, Media & Technology law. He has represented media and technology clients before Federal appeals and lower courts as well as Federal agencies like the FCC, FTC & USPTO. Patrick has published scholarly articles on intellectual property issues, broadcast localism regulations and wireless technology and homeland security.

Before becoming an attorney, Patrick was a journalist working on investigatory teams documenting the rise of private military companies and tracking down the notorious arms dealer Victor Bout, helping to uncover the tobacco lobby's use of the USA Patriot Act to immunize the industry from RICO lawsuits, and cataloging the effects of water privatization on developing world countries.
Follow Patrick on Twitter: @virtuallylaw
John Musser, ProgrammableWeb, Founder

John Musser is the founder of ProgrammableWeb.com, the leading online resource open APIs and the web as platform. During his 20-year career in software development he has shipped six award-winning software products in three industries working with companies including Electronic Arts, Credit Suisse, MTV and Bell Labs. He has taught at Columbia University, the University of Washington, and has written for a variety of technology publications on software development, most recently as author of "Web 2.0: Principles and Best Practices" published by O'Reilly Media. Follow John on Twitter: @johnmusser
Bart Pestarino, Codenomicon Ltd., Marketing Security Specialist
Bart heads North America Marketing for Codenomicon, the market leader in software security stress-testing. He works on go-to-market of solutions like the Fuzz-o-Matic Testing-as-a-Service (TaaS) for desktop and mobile apps, which won the 2012 North American Frost & Sullivan Award for Customer Value Enhancement. Prior to joining Codenomicon, Bart was a startuper in information security and corporate performance management. He received his MS in Marketing from Golden Gate University and is a Certified Information Systems Security Professional (CISSP).
Follow Codenomicon on Twitter: @CodenomiconLTD
Kathryn Petralia, Kabbage, Co-Founder & COO
Kathryn has spent the past 17 years working with both startups and established companies focused on credit, payments, technology and ecommerce. Kathryn started Kabbage along with her two co-founders in late 2008, and it has grown from 3 employees and a Power Point to 38 employees and over ten thousand customers in three years. Prior to Kabbage, Kathryn was with Revolution Money, an Internet-based credit card startup based in St. Petersburg, Florida, where she was Vice President of Strategy. Before Revolution, Kathryn was a corporate development executive with CompuCredit Corporation, where she was responsible for entering new markets, product development initiatives, as well as the establishment of multiple strategic alliances. Kathryn was also one of the founders of WorthKnowing.com, a consumer financial services portal whose IP was later sold to CompuCredit and TransUnion. She holds a B.A. in English Literature from Furman University. Follow Kathryn on Twitter: @kabbitch
Andy Rachleff, Wealthfront, President & CEO
Andy Rachleff is president and CEO of Wealthfront, an online SEC-registered investment manager. A co-founder and former General Partner of venture capital firm Benchmark Capital, Andy is on the faculty of the Stanford Graduate School of Business, where he teaches courses on technology entrepreneurship. He also serves on the Board of Trustees of the University of Pennsylvania and is the Vice Chairman of their endowment investment committee. Andy earned his BS from the University of Pennsylvania and his M.B.A. from Stanford Graduate School of Business. Follow Andy on Twitter: @arachleff
Suresh Ramamurthi, CBW Bank, Vice-Chairman
Suresh Ramamurthi is Vice-Chairman at CBW Bank and heads up wholesale banking including new products and services. He leads CBW Bank's initiatives to support and foster innovation including working with financial services start-ups. He also serves as a Principal at BC Capital, an early stage investment firm.
A veteran technology entrepreneur, Suresh has founded and exited two start-ups, and has previously worked at Google Inc. Suresh's first start-up, PowerFax, developed and manufactured wireless hardware and software applications. PowerFax's wireless technology went on to become the basis for the ubiquitous "Guide Button" on television remote controls.
Suresh has a Bachelor's degree in Electronics and Communication Engineering, a Master's degree in Computer Science and a Master's degree in Business Administration from the University of Chicago.
Ray Ramillosa, Boku, VP, Marketing
Ray is the VP of Marketing for Boku, a leading global mobile payments company. He joined Boku from Visa Inc. where he lead major U.S. and Global marketing initiatives for Visa's Consumer Debit and Consumer Prepaid products, including co-marketing programs with leading U.S. Retailers such as McDonald's and WalMart. Prior to Visa, Ray worked in a strategic marketing role at Charles Schwab, where he helped define and optimize the firm's affluent client experience. He has also held marketing roles at American Express and at Prophet, a leading brand strategy consulting firm. Ray has an MBA from the Wharton School and received his BA from Pomona College. Follow Ray on Twitter: @rayramillosa
Daniel R. Robles PE, The Ingenesist Project, Founder Director
The Ingenesist Project is a Seattle based think tank comprised of researchers who specialize in developing a class of business methods for an alternate economy where production is achieved on allocation of knowledge assets rather than classical economic factors. Ingenesist evolved from Mr. Robles' involvement in the NAFTA negotiations for international recognition of professional engineers in the early 1990's. The Ingenesist Project is recognized internationally for the development of and applications of "The Value Game" and their specifications for a universal public knowledge asset inventory. Dan Robles is also a co-founder and chief innovation officer for Social Flights – a ride sharing service for private jets representing 90 aircraft operators and over 500 aircraft in North America. As an engineer, Dan has worked at Rockwell International, Hughes Space and Comm, and Boeing Commercial Aircraft Company on the space shuttle program, satellites, and large commercial airplane development programs respectively. Dan is a world traveler and professional musician with a notable stint in engineering special effects for TV and Film. Dan Robles is originally from New Milford CT and currently lives in Edmonds, WA. He holds an MBA from Seattle University. Follow Dan on Twitter: @Ingenesist

Leo Rocco, GoPago, Founder & CEO
Leo is currently the Founder and CEO of GoPago. He is responsible for defining company strategy, partnerships and alliances, and sales. Prior to GoPago, he was responsible for the global software sales relationship with IBMs marquee technology customers; some of which include: Intel, Cisco, HP, Oracle and eBay. In this role, he led a globally distributed sales team, which consistently exceeded sales expectations, while expanding IBMs position as the leading provider of Rational software solutions that power the development of software applications. Prior to IBM, Leo held various leadership positions during his tenure at PTC (a leading provider in Product Lifecycle Mgmt Solutions), which spanned across development, marketing, sales and services organizations. His responsibilities were focused on helping companies optimize their product development process, through the introduction of process optimization and technology. He holds a degree in Mechanical Engineering and MIS at Kettering University in Michigan.

Marc Rochman, Openbucks, CEO & Co-founder
Marc is the CEO & Founder of Openbucks. Marc brings to Openbucks over 19 years of experience in the plastic card and prepaid industry. A visionary in the field of card solutions and technology, Marc was one of the first players in the smart card industry in France. He came to the United States in 1998 to start Card USA, which has become the go-to-resource for retailers for gift cards, loyalty cards, and stored-value cards. Today, Marc is interested in using card technologies to solve problems for the billions of citizens of the world who do not have bank accounts or access to a credit card. He founded Openbucks to address this need. At Openbucks, Marc is responsible for working with the world's largest retailers to help them understand the Openbucks value proposition. Marc has a Masters Degree in Physics and Mathematics from the Université Pierre et Marie Curie (Paris VI). Follow Marc on Twitter: @marcrochman
David S. Rose, Gust, CEO
David S. Rose is CEO of Gust, the international collaboration platform for early stage angel investing. Gust powers the global entrepreneurial economy by enabling qualified startups to get financed by the smartest investors. It is the official collaboration solution of the world's leading early stage investment associations, providing knowledge and collaboration tools supporting all aspects of deal flow management, from pitch to exit. Gust currently serves over 35,000 accredited investors, 750 angel investment networks and venture capital funds, and 180,000 early stage companies in five languages and 92 countries, with more than 5,000 new companies each month using the platform to create customized investor relations websites.
David is also an Associate Founder, with Ray Kurzweil and Peter Diamandis, of Singularity University, the Google/NASA-sponsored graduate program in exponential technologies, and as its Track Chair for Finance and Entrepreneurship has established one of the first academic programs on the future of finance. A serial entrepreneur and active angel investor, David has founded six companies and funded over 80 others. Red Herring magazine described him as the "Patriarch of Silicon Alley", and Crain's New York Business called him "the father of angel investing in New York". He is currently Managing Director of Rose Tech Ventures, a seed stage venture fund; Founder and Chairman Emeritus of New York Angels, the most active angel investment group on the East Coast; and Chairman of Egret Capital Partners, a middle-market private equity firm.
Follow Dave on Twitter: @davidsrose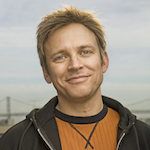 Philip Rosedale, Coffee & Power, Co-founder
In 4th grade, Philip made his classmates sit through a show-and-tell of a working analog computer he had built inside a cardboard box. He's been building products and companies ever since. At 17, he started a database software company, which put him through college at the University of California, San Diego, where he earned a BS in Physics. In 1995, he built FreeVue, an innovative video conferencing application, which he then sold to RealNetworks, where he created RealVideo and became Vice President and CTO. In 1999, inspired by the rise of broadband and powerful 3D graphics, he returned to San Francisco and founded Linden Lab to create Second Life, pursuing the lifelong dream of creating an internet scale virtual world. After creating Second Life, Philip has been working on several new ventures, including Coffee & Power, which uses a virtual currency to allow people anywhere to do small jobs for each other. He is also fascinated by the challenge of using networked computers to simulate the brain. Follow Philip on Twitter: @philiplinden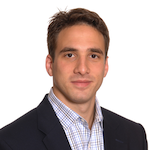 Dan Rosen, Highland Capital Partners, Principal
Dan Rosen is a Principal at Highland, focusing on the mobile and financial services sectors. Dan represents Highland on the boards of PerkStreet Financial, Triad 700 and TriStar. He also is currently or has been actively involved with Highland's investments in CampusLIVE, Optasite (acquired by SBA Communications), Picochip (acquired by Mindspeed Technologies), Quattro Wireless (acquired by Apple), WePay and Zoove. In addition, Dan was a Founding Executive Committee Member in First Growth Venture Network and is Chief Learning Officer for the HBS Angels Alumni Association. Follow Dan on Twitter: @VentureDan
Harshul Sanghi, American Express Ventures, Managing Partner
Harshul Sanghi is managing partner of American Express Ventures, Enterprise Growth Group with overall responsibility for broadening and strengthening American Express' existing online and mobile products through key partnerships with the local technology and venture communities.
Sanghi has extensive corporate venture experience and a strong mobile background from his most recent role at Motorola Ventures. In this position, Harshul worked diligently to re-establish Motorola's Silicon Valley presence through venture investing, positioning Motorola as one of the most well-known strategic partners in the start-up space.
Before joining Motorola, Sanghi was the Vice President, Business Development at Ucentric Systems Inc, where he positioned the company as an industry leader in whole home media and multi-room DVR solutions. Sanghi was an instrumental leader during the acquisition of Ucentric by Motorola. Prior to that, Sanghi led Philips Electronics' satellite set top box business in North America.
Sanghi has lived and worked in multiple geographies including Asia, Europe and the United States and has extensive general management and business development experience in the semiconductor, enterprise software, and consumer electronics industries. Sanghi attended the University of Oregon, where he received a degree in Computer Science; and later acquired his M.B.A from the International Institute for Management Development (IMD) in Switzerland
Follow Sanghi on Twitter: @hsanghi
Nik Sathe, PayPal, VP, Architecture & Infrastructure
As vice president of enterprise architecture and infrastructure, Nik leads the strategy, development and implementation of the technology architecture that supports PayPal's millions of customers around the world. Together with teams in the Americas, Europe and Asia Pacific regions, Nik is responsible for providing a world class payments platform and infrastructure that allows PayPal to process, on average, more than 5,000 transactions per second every single day of the year while also allowing for future innovation and growth.
Throughout his career, Nik has been instrumental in leading architecture and application development efforts and shaping technology strategy in the financial services, telecommunications, service provider and retail industries. Previously, as chief architect for wholesale banking at JP Morgan Chase, Nik led innovative efforts in emerging payments and technologies that enabled wholesale banking customers to move, consolidate and invest their funds. Nik also spent over a decade in start-up and early-stage technology companies including roles as the CTO of PfN Technologies, a business-to-business startup, and senior director of strategic technology alliances at Level 3 Communications.
Nik has a degree in electrical engineering from Lafayette College in Pennsylvania.
Scott Saunders, Payoff.com, Founder & CEO
Scott Saunders is the CEO and founder of Payoff.com. Previously, Scott led a $2 million investment and served as a turnaround entrepreneur in Walz Group, a 3-time Inc. 500 company. He has prior experience in private equity, venture capital and government, completing a two-year service to Uncle Sam in the U.S. Small Business Administration's SBIC Program, where he helped invest $700 million in newly formed venture capital funds like Emergence Capital and Accretive. Follow Scott on Twitter:@drpayoff
Eric Savitz, Forbes, San Francisco Bureau Chief
Eric J. Savitz is San Francisco Bureau Chief for Forbes, where he manages coverage of technology and Silicon Valley for Forbes magazine and Forbes.com. He also writes The Tech Trade, a popular blog about technology and investing.
Eric joined Forbes in November 2010 after a long career, at Barron's, where he most recently covered the intersection of technology and investing as West Coast Editor, based in Palo Alto. Eric spent almost 20 years at Barron's, in two tours of duty; in between he spent three years at executive editor at The Industry Standard, a bubble-era San Francicso-based magazine that covered the Internet economy. Eric started his career at Dow Jones News Service.
Savitz is a frequent television and radio commentator on technology-related issues. He holds a Bachelor of Arts in Economics from the University of Pennsylvania, where he was an editor at The Daily Pennsylvanian. A Philadelphia native, Eric, his wife and three children reside in Palo Alto.
Follow Eric on Twitter: @savitz
Heather Schlegel, Swift, Innovation
Heather Schlegel is a futurist and technologist. She has helped build and launch over 50 Internet products in Silicon Valley and Los Angeles at over 30 startups since 1996. Schlegel is the American InnovationLeader for Innotribe, the innovation initative of Swift; responsible for enabling collaborative financial innovation in North, Central and South America. Schlegel's academic research includes the future of transactions and complimentary currencies; the impact of technology on identity creation and positive wildcards. Schlegel is primarily known by her online moniker, heathervescent, where she explores the intersection of technology, culture and identity.
Steve Schultz, Pageonce, Chief Operating Officer
Steve Schultz leads the business strategy, revenue and business and corporate development at Pageonce. A recognized leader in consumer finance, Steve Schultz joined Pageonce from Yahoo! where he was GM of Yahoo! Finance and Yahoo! Real Estate. At Yahoo!, Steve led business and content strategy, business development and strategic partnerships which included relationships with Intuit, Fidelity, Dow Jones, Scottrade, Bankrate, Bloomberg and Zillow.com. Steve led Yahoo! Real Estate from the #10 to the #2 real estate destination on the Web, and was named one of the 100 most influential leaders in real estate by Inman News in 2009 and 2010.
Steve holds a bachelor's degree in Economics from the University of California, Davis and an M.B.A. from the University of California, Berkeley Haas School of Business. Follow Steve on Twitter: @steve_schultz
Jon Shearer, Dave Ramsey – The Lampo Group Inc, Executive Director of Internet Development
Jon is a right-brain/left-brain creative business technologist who is passionate about developing strengths-based collaborative teams to create remarkable user experiences that positively impacts lives. He leads 50 talented and driven professionals in the areas of digital product development, engineering and customer support. His team partners with all 20 of the internal businesses at Dave Ramsey's Lampo Group to serve customers with excellent experiences. "Day in and day out, I get to be a part of something bigger than myself. It's work that changes lives and gives hope."
Follow Jon on Twitter: @jonshearer
Charlie Shrem, BitInstant.com, CEO
Charlie is co-founder of BitInstant LLC and the current CEO. Known on the Bitcoin forums as 'Yankee', he has over 5 years experience working with start-ups and business development in the eCommerce industry. Along with Gareth Nelson, he found the need for a more secure, fast and convenient way of transferring funds between and within exchanges. Using his experience and knowledge in finance and foreign currency markets, Charlie leads BitInstant through the complex compliance, licensing and regulations of the worldwide banking system.
Currently residing in New York City he is also the Director of Operations for DailyCheckout, Inc and consults with dozens of business's to manage their development and success.
Follow Charlie on Twitter: @CharlieShrem
David Douglas Stone, CashStar Inc, CEO/Co-founder
David Douglas Stone has an insatiable passion for two things: creating and building innovative companies that take advantage of emerging market shifts, and finding and developing great people to help realize his vision.
As CEO/Co-founder of CashStar, David is hyper focused on changing the way that consumers and business executives gift – so they can send a personalized gift or incentive from any device or digital channel anytime, anywhere, in any amount, and have it arrive instantly with the best experience possible.
David has built an amazing team of 80 employees in Portland, Maine. The CashStar culture marries the best elements of Silicon Valley and Maine's values of caring and authenticity, for a winning combination. This is evidenced by being named one of the "2011 Best Places to Work in Maine," as well as by CashStar's impressive client base of the top global retailers including, Starbucks, Gap, Best Buy, The Home Depot, and Williams-Sonoma.

A recognized leader in innovative payment systems and loyalty solutions, David has more than 20 years of executive management experience with Fortune 500 and emerging growth technology companies. Recently he has been named a Prepaid Top 5 Entrepreneur, Mass High Tech's "eCommerce All-Star" and a 2012 Mainebiz Business Leader of the Year.
Bill Tai, Charles River Ventures, General Partner
Bill Tai is as comfortable on a kiteboard in the Pacific Ocean as he is in the office. As a sponsored athlete and Olympic Ambassador for the IKA (Int'l Kitesurfing Association), he is part of the campaign to put Kiteboarding into the 2016 Olympics to be held in Rio de Janeiro. Bill has had as much success on the water (or snow) as he has had as an investor. A CRV partner since 2002 and startup investor since 1991, he's helped a number of portfolio companies reach successful exits. Prior to joining CRV, Bill had business successes as Executive Chairman of IPInfusion, Founding Chairman & CEO of iAsiaWorks, and Founding President of Tradebeam. His greatest areas of interest are cloud / web services, mobile applications and enabling technologies.
Bill is also co-creator of the MaiTai Kite Camp, where entrepreneurs, innovators and athletes try to master the complex sport of kiting. He holds an MBA from Harvard Graduate School of Business, and a B.S. in Electrical Engineering from the University of Illinois.
Follow Bill on Twitter: @KiteVC
Rebecca Watson, RadiumOne, Vice President Business Development
Rebecca Watson brings over ten years experience in launching digital media startups and leading monetization strategy to RadiumOne. As vice president of business development she leads a team focused on driving revenue and partnerships for publishers and mobile app developers, as part of RadiumOne's Rewards business – a vibrant network of social games and entertainment sites. Rebecca also leads product management and strategy for Po.st, a sharing tool for publishers that generates revenue and increased traffic based on sharing insights. Previously, Rebecca was the director of business development at Real Girls Media where she helped launch DivineCaroline.com and position the company for its sale to Meredith Corporation. Additionally, she founded the Real Girls Network, a premium ad network connecting women's sites with Fortune 500 brands. Rebecca regularly speaks at conferences such as CES, Socialize, ad:tech, and Women 2.0. Follow Rebecca on Twitter: @radiumone
Hermione Way, NewsPepper.com, Founder
Hermione is the Silicon Valley Video Director for The Next Web. Founder of NewsPepper & Techfluff.TV, loves Social Media, video on the Internet, Loves Travel & Pickled Onions. Follow Hermione on Twitter: @hermioneway
Paul Wilmore, BarclaycardUS, Managing Director for Consumer Markets

Paul Wilmore heads up the Open Market business for Barclaycard US, the payments business of Barclays in the U.S. – based in Wilmington, Delaware.
In this capacity, Paul is responsible for the Barclaycard-branded card business in the U.S. Barclaycard offers credit cards to consumers that feature low rate and rewards. In addition, Barclaycard recently launched Barclaycard Ring, the first social credit card designed and built through the power of community crowdsourcing.
Most recently, he oversaw the US Cards acquisition and business strategy at Barclaycard US.
Paul has more than 20 years of financial services experience and has held various positions with Barclaycard US Marketing and US Cards.
He joined Juniper (purchased by Barclays) in 2000 as a senior director to head up the Business Analytics group, where he was instrumental in helping create Juniper's products and marketing strategy. Paul also helped establish the partnership management business, managing the financial institution and T & E segments.
Paul began his career with Reliance Insurance Company where he held numerous management positions in both the finance and product departments. He holds a B.A. from Swarthmore College and an MBA from The Wharton School, University of Pennsylvania.

Follow Paul on Twitter: @pcwilmore
Dr. Amy Vanderbilt, TrendPOV.com, Founder & Chief Strategist
Dr. Amy Vanderbilt is the Founder and Chief Strategist at TrendPOV.com, next generation social omni-media that over 600 thousand executives call GPS for your business strategy. She is an award-winning author, show host, executive coach, speaker, and commentator. Her career has enjoyed a fast climb through the ranks of academia, large business, small business, and even the Government by harnessing the power of emerging trends and her unique ability to understand where they are going, and how to use them for competitive advantage. She leverages her unique mix of experience in cutting edge technology and business to help executives put their strategy on fast forward. She holds a PhD in Mathematics focused on Nonmonotonic Reasoning. In addition to her efforts at Trend POV, Dr. V's trademark brand of blunt honesty and innovative insight have earned her spots on the advisory boards of multiple cutting edge companies, and keeps her a sought after judge for competitions ranging from business social media to venture capital and even the entertainment industry. Follow Dr. V on Twitter: @DrAmyVanderbilt
Brian Zisk, Future of Money & Technology Summit, Executive Producer

Brian Zisk is a serial entrepreneur and technology industry consultant specializing in digital media, web broadcasting and distribution technologies. Brian is a co-founder of Collecta, the ultra-hot realtime search engine. Additionally, Brian is a Co-Founder and Technologies Director of the Future of Music Coalition and a Board Member and/or Strategic Advisor for a wide variety of tech companies and non-profits. Brian was previously a founder of The Green Witch Internet Radio which was sold to CMGI (NASDAQ: CMGI) at the turn of the millennium. He is active in many influential computer-mediated forums, is quoted and published extensively in the media, frequently appears on panels and at industry events domestically and abroad, and is an expert at frenzy whipping, brand awareness, and in creating new business models. Brian is also the executive producer of the SF MusicTech Summit. Follow Brian on Twitter: @zisk
Schedule on 4/23/12
Sunday, April 22, 2012
Opening Night Gathering
Yoshi's Jazz Club & Japanese Restaurant
5:00pm – 7:00pm
1330 Fillmore St. @ Eddy
Sake Lounge – Mezzanine Level
*Yoshi's is 1/2 mile from the Hotel Kabuki. Parking Garage entrance at Eddy Street.
Monday, April 23, 2012
Hotel Kabuki, 1625 Post St.
8:30 – 9:00am
Registration & Breakfast
9:00 – 9:30am
Sakura Room
Welcome & Opening Remarks
Brian Zisk – Executive Producer

A Conversation With
Harshul Sanghi, AMEX Ventures
9:30 – 9:40am
10-Minute Break
9:40 – 10:40am
Sakura Room
New Automation of Underwriting
Ari Levy – Bloomberg News (Moderator)
Kathryn Petralia – Kabbage
Doug Merrill – ZestCash
Ryan Gilbert – Billfloat
9:40 – 10:40am
Spring Room
The New Value Movement
Dr. Amy Vanderbilt – TrendPOV.com (Moderator)
Dan Robles – The Ingenesist Project
Joe Johnston – Connect.me
Patrick Murck – Engage Legal
9:40 – 10:10am
Osaka Room

10:10 – 10:40am
Osaka Room

Money Meets Tech
Bill Harris– Personal Capital

eGifting: The New Web, Social and Mobile Currency
David Stone – CashStar

10:40 – 11:00am
Imperial Ballroom
Coffee & Tea Break
11:00am – 12:00pm
Sakura Room
Web Driven Investment Advice
Rafe Needleman – CNET (Moderator)
Bill Harris – Personal Capital
Bo Lu – FutureAdvisor
Andy Rachleff – Wealthfront
Mike Alfred – BrightScope
11:00am – 12:00pm
Spring Room
What's In Your Wallet? – A Discussion on the Evolution of Mobile Payments
Tom Krazit – GigaOM (Moderator)
Vince Kadar – Telepin Software
Chris Battles – Intuit
Steve Schultz – Pageonce
Ray Ramillosa – Boku
11:00am – 12:00pm
Osaka Room
Elevator Pitches
Starring YOU!
All are welcome to stand up and present an up to 1-minute pitch about their company or idea, to connect with others who may want to work with you.
Host: Brian Zisk, Executive Producer
12:00 noon – 1:40pm
Lunch Break – Explore the Japantown Mall Food Court
1:40 – 2:40pm
Sakura Room
New Products & Technology Demos
Hermione Way – The Next Web (Host)
Leo Rocco – GoPago
Bryan Lamkin – Clover
Marc Rochman – Openbucks
Bart Pestarino – Codenomicon
Tom Meredith – P2P Cash
David S. Rose – Gust
1:40 – 2:40pm
Spring Room
Virtual Currencies
Eric Chan – Embee Mobile (Moderator)
Jered Kenna – Bitcoin.com
Philip Rosedale – Coffee & Power
Charlie Shrem – BitInstant.com
Rebecca Watson – RadiumOne
1:40 – 2:10pm
Osaka Room

2:10 – 2:40pm
Osaka Room

Mobile Money for the Other 4 Billion
Bill Barhydt– m-Via

Big Data and the Cost of Money
Eric Savitz – Forbes (Moderator)
Christian Lanng – Tradeshift
Bertram Meyer – Taulia

2:40 – 3:00pm
20-Minute Networking Break
3:00 – 4:00pm
Sakura Room
Visions of the Future
Dave Birch – Consult Hyperion (Moderator)
Bill Clerico – WePay
Jay Bhattacharya – Zipmark
Mike Mettler – Card.io
3:00 – 4:00pm
Spring Room
Ecosystem of Financial APIs
John Musser – ProgrammableWeb (Moderator)
Suresh Ramamurthi – CBW Bank
John Collison – Stripe
Nik Sathe – Paypal
Cuyler Jones – IP Commerce
3:00 – 3:30pm
Osaka Room

3:30 – 4:00pm
Osaka Room

MetaCurrency and Deep Wealth
Arthur Brock – The MetaCurrency Project

Slow Money
Arno Hesse – Slow Money
Ari Derfel – Gather Restaurant

4:00 – 4:30pm
Imperial Room
Afternoon Snack Break
4:30 – 5:30pm
Sakura Room
Innotribe: Financial Innovation Changing the Way We Transact
Heather Schlegel – SWIFT (Moderator)
Paul Wilmore – BarclaycardUS
Michael Michael – Burning Man
Shamir Karkal – Simple
Antonio Benjamin – Citigroup
4:30 – 5:30pm
Spring Room
MoneyTech Funding
Alastair Goldfisher – Venture Capital Journal (Moderator)
Dan Rosen – Highland Capital Partners
Bill Tai – Charles River Ventures
Mona DeFrawi– Equidity
4:30 – 5:30pm
Osaka Room
Gamification of Money Management
Charles Hudson – SoftTech VC (Moderator)
Priya Haji – SaveUp
Scott Saunders – Payoff.com
Jon Shearer – Dave Ramsey.com-Lampo Group
5:30 – 8:00pm
Imperial Room

Cocktail Party!



2012 Sponsors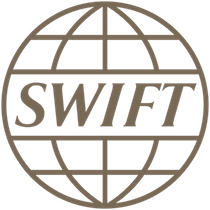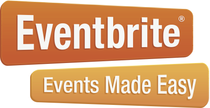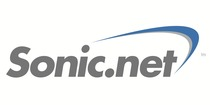 Contact us for sponsorship opportunities.