The Future of Money & Technology Summit Startup Competition!
The 2017 Future of Money & Technology Startup Competition gave promising start-ups the opportunity to compete to showcase at the Future of Money & Technology Summit on December 4, 2017! Winners were featured in the Startup Showcase, which included a live demo on stage followed by an expo booth for 1 hour in the main ballroom to meet and mingle with conference attendees interested in learning more about their products and services.
Congratulations to the winners of the  2017 Startup Competition!
SnapCheck
SnapCheck is driving the elimination of paper checks, saving organizations 65% or more in payment costs and mitigating 90% of payment fraud. Businesses are trapped in a world of paper checks. In 2016, businesses still conduct a majority of B2B transactions via paper check, and the use of paper checks is on the rise. This dependence costs businesses and banks $50 Billion in direct costs (printing, postage, writing, monitoring, reconciling) and $20 Billion in fraud losses annually. SnapCheck's blockchain-enabled digital checking platform empowers organizations to break free from the trappings of paper payments and embrace electronic transactions. SnapCheck's digital checking platform integrates with bank core processors, accounts payable systems, payroll platforms to provide a seamless experience for users to send highly-secure SnapCheck digital checks instantly, directly from their mobile/online banking account or their preferred accounting software. Because SnapChecks are 100% compatible with traditional paper check deposit methods (mobile, ATM, branch), recipients can maintain their legacy deposit processes or step up to instant, electronic deposits through SnapCheck, whenever they're ready to do so. Fraud is eliminated through strong cryptographic controls built into the digital check itself. SnapCheck combines the strength of electronic payments with the ubiquity of checks to save costs and eliminate fraud for businesses and banks alike.
CreditStacks
Every professional moving to the U.S. faces the credit paradox: No matter how much a person earns or how stellar of a track-record he or she might have – most banks won't extend credit or issue cards without local employment history. The CreditStacks card is a revolutionary product that flips the script on the credit paradox. High credit line with great terms from day one. Even without local employment history or SSN. CreditStacks issues premium credit cards to prime, new-to-credit customers. CreditStacks' revolutionary behavioral risk models can identify prime consumers with no financial history in the U.S. and issue them a premium credit card as soon as they enter the credit market. The CreditStacks app functions as a GPS for good credit, guiding customers towards better credit score and a better financial future in the U.S. For more information, please visit https://www.creditstacks.com or info@creditstacks.com.
RealKey
RealKey is a browser based transaction management system, which brings all the parties of buying a house and getting a mortgage into a single unified portal where all communication, updates, information, and documentation collection is automated through and intuitive UI and robust algorithms built by the nation's top mortgage originator and Intuit's CTO/GM of Innovation. RealKey is the universal way to apply for a mortgage, buy a house, and store all your pertinent information for future access. The RealKey ID attached to each consumer and/or property can be shared to buy or refinance with any lender or realtor via an open API, containing all the data needed from a consumer to buy or finance a home. Documentation and info gathering has been automated through integrations like Intuit, ADP/Paychex, and Mint to help users buy a house and get a mortgage in as little as a single day, regardless of who they choose to do business with. RealKey, home buying and financing has never been simpler.
Token Report
Token Report is a global financial data service, purpose-built for digital currency: subscription-based, actionable data on nearly every tokenization. We are also tokenizing financial research, with a token, EDGE, that will capture cryptocurrency's unique investor mix of institutions, whales and crowds. A minimum viable product, now in the market, signals Token Report's novel approach. Token Report is led by Galen Moore, a veteran financial journalist and media startup executive. Peter Vessenes, co-founder of the Bitcoin Foundation and managing director at New Alchemy, is the lead investor. The project started through Galen and Peter's research activities together at New Alchemy. Advisors hail from the Ethereum Foundation, Bitcoin's core developers, Bloq, IC3, Bloomberg, Deloitte and Techstars. The public ICO is set for January. The presale starts in the second week of November, with discounts for early buyers. The tokens are minted as they are bought in the presale: This is a utility token with a product in the market and a clear path to secondary market liquidity. The token (EDGE) is a membership coin. Institutions (exchanges, VC, hedge, brokerage) buy API access in the token. Individual members' level of access is determined by their token holdings. Token Report's minimum viable product is Token Clarity, a message-based interface built on Telegram. Token Clarity provides real-time alerts that expose quiet changes and bad actors, database queries, a Risk Score and a One-Sheet summary on any ICO. Next on the road map: -Real-time tracking and indexing of cryptocurrency forums -Correlations to investor outcomes based on the world's largest database on ICOs -A decentralized model for investors to buy security audits.
Bitwage
Bitwage is an international payroll & invoicing service that leverages the blockchain to deliver wages faster, cheaper & easier. Bitwage has been in service for over 3 years, has 18,000 users and has processed over $30m in transactions. We offer three solutions: Invoicing: International Freelancers, Employees and Outsourcing Companies are provided with direct deposit accounts in US, EU & UK to invoice clients locally. Team Wages: Companies sign up to pay their global workforce. Jobs: Connect with international IT freelancers and IT outsourcing companies.
Lendsnap
Mortgage industry profitability is often wiped out by many levels of compliance, increasing documentation burdens, and outdated customer experience. We help traditional mortgage lenders go digital, and help modern lenders optimize their online workflows. Lendsnap is a turnkey SaaS lending solution to manage the entire borrower-lender relationship, employing machine learning to optimize conversion and ensure compliance while simplifying major financial transactions for consumers. Primary activities includes delivering financial documents available online but tedious to gather and often shared insecurely by email, completing mortgage application forms, and signing many documents and disclosures electronically. Lendsnap puts all these functions in a turnkey SaaS solution that any lender can use without heavy IT investment, still the norm in this $1.8T industry that relies on outdated technology and paradigms. Lendsnap instantly imports certified borrower documents and data for lenders by linking to consumer financial accounts. Lendsnap is the only truly multi-source aggregator of aggregators providing a streamlined workflow for consumers. As the only company delivering the right documents and data to originate non-agency loans such as VA, FHA, and subprime, we are able to work with all types of lenders. Furthermore, we are uniquely suited to serve mortgage brokers who have to remain flexible to the credit needs of their diverse borrowers. We are the only post-launch company that delivers actual electronic statements straight from source institutions, such as Bank of America, TurboTax, Chase, and hundreds more. Lenders will write $1.5T of home mortgages in 2017, and will have to evaluate every single borrower's ability to repay. This is expected to cost the industry $15B in human labor. We talked to these humans, and learned that they spend 1/3 of their time just asking other humans for documents and data that are almost universally available online. While the market is slowly moving to transactional data, Lendsnap is the only company helping lenders get ahead of the competition by delivering original electronic documents and data sets. That means portfolios of our lender customers stay completely liquid in the secondary market. No one else can offer that today.

Congratulations to Our Past Winners!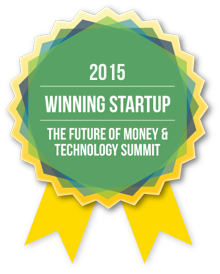 ArrowPass
ArrowPass is a closed-loop gate control and cashless payment solution for events, in partnership with banks and MasterCard that can operate even in the absence of Internet or cellular connectivity.
ArrowPass provides a scalable ecosystem for event organizers that consists of Android-based terminals and NFC cards that work as reusable tickets and prepaid wallets for o?ine closed-
loop payment system.
Bento for Business
Bento for Business provides *smart* business debit cards that allow business owners to disburse funds to employees and remotely control when, where and how much they can spend.
BlockSeer
BlockSeer is a big data company that specializes in blockchain analytics to provide intelligence and transparency for financial institutions, law enforcement, and private enterprise. We license data tools for compliance and forensics for the blockchain and bitcoin ecosystem.

Cashflower
Cashflower helps small businesses avoid running out of cash, with online tools that serve like an automated CFO or controller.
Our SaaS tool automates many of forward-looking finance functions that over 300M small businesses require to sustain themselves and grow, but few can currently afford.
You can learn more or request access to our private beta that automates scenario planning and burn-rate management for startups, and portfolio monitoring for early-stage investors at www.cashflower.co.

iQuantifi
iQuantifi is a cloud-based, RoboPlanner™ that provides comprehensive and personalized financial planning and investment advice to millennals and young families through financial institutions to help them meet customer needs and drive more revenue.

SizeUp
SizeUp helps banks better serve their small business customers. It enables banks to empower their small business customers to make smarter decisions through data. It supports bank customers' growth and economic success. It is customized for the business objectives of the bank such as customer acquisition, retention, introduction of products, and engagement. SizeUp uses big data to provide small businesses with high quality research insights that typically only large enterprises can afford.
Sweep
Sweep is a new mobile app that helps you get ahead of bills, expenses and savings goals so you never have to budget again. Unlike other backwards looking budgeting apps like Mint, Sweep is completely forward looking so you'll always have enough money for everything you need.

Token
Token helps banks meet the requirements for fast, secure and open payments by providing an end-to-end payments ecosystem accessible to developers where all transactions are authorized using digital signatures. Token's innovation, smart tokenization can emulate any current payment type and creates new ones that will enable new business models previously not possible.
Xignite
Xignite real-time, reference and historical financial market data APIs are used by fintech companies to power consumer and RIA financial web and mobile applications, such as robo-advisors, online brokerages and market insight and news sites.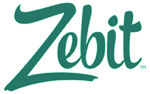 Zebit
Zebit is the first fully-automated payment system that can provide zero-interest credit to 68 million Americans underserved by traditional financial services. Without cash or credit, these consumers typically turn to high-cost, off-line financing methods that can cost over 3 times the purchase value. Zebit's payment platform is the first to grant real-time, no-cost, no credit check, 0% APR financing to the underserved, and is available to any online merchant as a primary payment method.
2014 Startup Showcase Winners:
Linqto Personal Banker – http://www.linqto.com
Linqto is a Silicon Valley software development company specializing in Enterprise solutions for the banking and educational verticals. Linqto combines its specialized background in financial applications with a deep experience in streaming communications technology. Linqto's new omni-channel banking communications suite, Personal Banker (patent pending), is the latest of the company's offerings. Consumer trust in banks is at record lows. Linqto Personal Banker delivers the essential face-to-face human connectivity and relationship-building benefits your remote customers are missing.
CrowdCurity – https://www.crowdcurity.com/
CrowdCurity is a marketplace for web security. We crowdsource highly skilled security researchers and connect them with businesses. We basically do bug bounty programs as-a-service. With great success the big guys such as Google, Facebook, and Microsoft have for years been running bug bounty programs to crowdsource their web security. Now CrowdCurity enables any business to create their own bug bounty program in few easy steps – and discover security vulnerabilities before they are exploited by the bad guys.

Trusting Social Co. – http://trustingsocial.com
TrustingSocial is inventing Credit Scoring 2.0 with social, web and telco data, to make lending faster, cheaper and friendlier. Our credit score has been proven to be able to replace traditional credit score in emerging markets. TrustingSocial (TrustingSocial.com) was founded in 2013 in the US by a team of Ph.D. data scientists, banking experts and CS Olympiad champions. Our patent-pending technology has been under development for 18 months, and proven to be highly accurate in predicting credit risk and identity fraud. Our customers include a credit reporting agency in the US, a payment processor in the Europe, and lenders and telcos in the UK and Asia Pacific.
Xignite, Inc. – http://www.xignite.com
Xignite, Inc. is the leading provider of market data cloud solutions. Xignite makes sourcing and integrating real-time and reference market data into apps and devices easy and more cost-effective than alternative data feeds. The Silicon Valley-based company is helping fuel FinTech innovation by powering web sites and apps for more than 1000 financial services, media, software and corporate clients, including FinTech standouts Betterment, FutureAdvisor, Personal Capital, SigFig, StockTwits, Wealthfront, Wealthminder and Yodlee. The company's platform also powers private data distribution solutions for exchanges, market data vendors and financial institutions, including NASDAQ OMX, NYSE Technologies, Direct Edge and SIX Financial Information. For more information, visit http://www.xignite.com or follow on Twitter @xignite.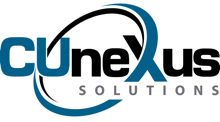 CUneXus – http://cunexus.com
CUneXus' specialized sales and marketing systems help lenders maximize the value and profitability of existing customer relationships. Our cplXpress product suite is integrated with leading online and mobile banking platforms, and additional strategic partnerships allow us to offer turn-key access to a powerful, omnichannel consumer lending strategy that we call Comprehensive Prescreened Lending (CPL). CPL Strategy has proven to cut costs, increase sales volume, and enhance customer experience and satisfaction. These pioneering technologies are at the forefront of the transition to a new era of data-driven, on-demand lending and borrowing.
Our cplXpress prescreened lending automation platform allows financial institutions to empower their customers with Perpetual Loan Approval status across multiple consumer lending product lines. The solution grants customers ongoing insight into their personal buying power, with the ability to review and instantly accept preapproved loan offers at every physical and digital touchpoint. No loan application is necessary, removing the main friction point of the traditional lending process, and providing simple "one-click" access. Our advanced risk-based assessment and pricing engine generates a highly personalized and targeted menu of offers based on each individual's unique financial situation and profile. Offers are communicated within the client institution's online, mobile, branch, call center, direct mail, and email channels.
Launched in 2014 to a select group of pilot credit unions, the cplXpress platform has produced tremendous results and ROI, with client case studies featured in a number of leading financial publications.

Congratulations to the 2013 Startup Showcase Winners!
Bay Bucks is changing the meaning of "local currency." Marrying the concepts of community currency and business barter, our web-based platform enables local businesses to trade with each other without cash. We enable local businesses to "deposit" what they have in excess (unsold inventory, idle capacity, etc.) into an exchange pool, and draw out what they need in equivalent value. Instead of each business competing to survive on its own, local businesses can now collaborate with each other to lift up the whole community. The network will soon be expanded to community members, so that the platform will be the first to enable B2B, B2C, and C2C transactions. When a business or individual sells their goods or services on the network, they earn the local currency, "Bay Bucks" – which they can then spend on anything else being offered on the network. This networked barter enables all kinds of transactions to take place without cash, and all are "backed" by real goods and services in the local economy. Meanwhile, 100% of the wealth created re-circulates in the local economy.

CardFlight empowers app developers to easily take in-person (card present) payments within their own iOS and Android apps. CardFlight's open platform connects mobile app developers with payment processors, focusing on the 90+% of credit card payments that happen in real life. Developers use CardFlight's encrypted mag stripe reader and SDK/API so that they can easily and securely accept card present payments in their apps, with support for virtually any payment processor or merchant account. Our clients retain full control of their integrated app experience without dealing with the typical complexity of payments integrations. www.getcardflight.com

With Credible, customers crowdfund local food businesses by purchasing edible credits they "eat" over time via mobile. Think about it as a mix between Kickstarter, Square and Ripple applied to good, healthy and sustainable food. Like Kickstarter we help businesses raise money from their fans, but unlike Kickstarter funds are raised not in exchange for one-time rewards, but in exchange for food credits called Credibles, issued by each business. Like Square, we are about using mobile to turn transactions into relations and making payment disappear in the process. Unlike Square we are moving out of the existing banking/payment infrastructure, into peer-to-peer credit. Like Ripple we are turning business-issued credits into currencies through clearing, but unlike Ripple, we are not focused initially on decentralization, open source and developers, and instead focusing on solving real small business problems.
Curiosumé because the résumé must die. Curiosumé replaces the traditional semantic resume with a private personal API that represents your knowledge asset inventory. Your Curiosumé can be shared anonymously, or publicly. You can deploy multiple "personas" to a market. You can combine your persona with others to form teams in collaboration or knowledge exchange. You can readily identify supply and demand for knowledge assets in a community and join a protoeconomy for intangible assets. Curiosumé; where intangibles are the new tangible.
FlexScore gives you total financial clarity wrapped up in a single score. The score you want to achieve is 1,000 to be considered financially independent. See where you're at now, get free advice on what to do next, and make your goals a reality. It's fast, free, and even a little fun.
Givkwik is transforming philanthropy for the next generation. We make it easy for anyone to discover good causes. You can simply give your opinion through our voting widget or you can donate as much or as little as you want through our 'giv' button, to virtually any charity at any time. We're a tech company that makes it easy to connect people and businesses with nonprofits. We want to make giving more affordable for everyone, so that anyone can become a philanthropist. For nonprofits, we make it easy to promote your mission and find new donors and corporate sponsors. For businesses, we make it a snap to get your employees and customers involved in your corporate philanthropy. This is a solution for anyone who wants to give – with friends, with employees, with customers.
Our charitable giving platform provides donors with a new, simple and direct way to impact the lives of their homeless neighbors and other low-income locals. HandUp connects these populations to case workers at some of the most well-respected social service organizations in the nation for further assistance. With resources and words of support, our community of donors also strengthen safety nets that our members can call upon in times of need.
Planwise provides personal finance tools and content. These tools help consumers understand how the plans they make today affect their finances in the future, so they can make better decisions.
Producia is a worker and member-owned cooperative located in Richmond, Virginia. The company functions as an Open Enterprise, which applies to open source model to the business production process. The online platform aims to digitize, gamify, and democratize the makerspace & hackerspace experience by providing online tools to create and manage projects, and connecting players to a community of support such as mentors, talent, early adopters, and funders. Producia is the first portfolio company from the idea incubator, The IllVP.

Realty Mogul is crowdfunding for real estate, a marketplace for accredited investors to pool money online and buy shares of pre-vetted investment properties.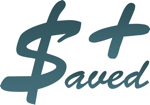 SavedPlus is a Silicon Valley-based company that pioneered a patent-pending, bank platform-agnostic micropayment capability that allows consumers to automatically save money as they spend.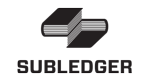 Subledger is a set of powerful APIs that allow you to quickly build the accounting part of your app.

Vaurum is a robust Bitcoin exchange for financial institutions. Building an infrastructure for Bitcoin from the ground up, Vaurum builds high-performance exchange technology and offers secure storage solutions for financial institutions. Clients include banks, brokerages, hedge funds, trading firms and FX dealers.