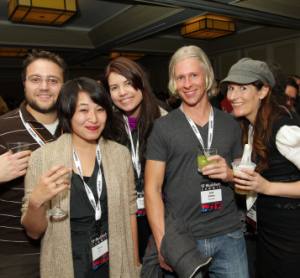 Opening Night Gathering
Tuesday, December 1, 2015 at 5pm – 7pm+
The Social Study
1795 Geary Blvd. @ Fillmore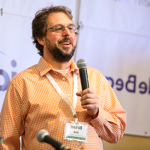 Schedule of Panels & Presentations
Wednesday, December 2, 2015
Hotel Kabuki
1625 Post Street
Time
Topic
Place
8:30 – 8:50
Registration & Breakfast
Imperial Room
8:50 – 9:10
Welcome & Opening Remarks
Brian Zisk, Executive Producer, The Future of Money & Technology Summit

Sakura Room
9:10 – 9:20
COFFEE & TEA BREAK
Courtesy of QTS Data Centers
9:20 – 10:20
How a Fast Growing Technology Startup Can Successfully Work With a Bank to Innovate
Jacob Rosenberg, LendUp
Kat Taylor, Beneficial State Bank
Rich Aberman, WePay

Sakura Room

9:20 – 9:40
9:40 – 10:00
10:00 – 10:20
Blockchain and Media
Bruno Guez, Revelator (remote appearance)
Robert Schwentker, Blockchain University
Imogen Heap, Musician (remote appearance)

Osaka Room
10:20 – 10:40
COFFEE & TEA BREAK
Courtesy of QTS Data Centers
10:40 – 11:00



11:00 – 11:20


11:20 – 11:40
The Faster Payments Initiative
Jon Jeswald, Federal Reserve Information Technology


Credit Decisions: Days of Future Past
Douglas Merrill, ZestFinance


How Do Silicon Valley's Disruptive Businesses Get to Wall Street?
Tien Tzuo, Zuora


Sakura Room
10:40 – 11:40
The Data Driven Future of FinTech
MODERATOR: Aliza Gutman, CFSI
Mark Schulze, Clover
Rob Pfeifer, Affirm
Chris Farmer, SignalFire

Spring Room
10:40 – 11:00
Reputation is the Currency: The Future of Money, Technologies and What It Means to the Global Economy
Lisa Gansky, Instigating + co


Innovation and Regulation: Friends, Frenemies or Foes
Jim Van Dyke, Javelin Strategy


Empyr Demo
Jon Carder, Empyr


Vouch Demo
Yee Lee, Vouch


Osaka Room
11:40 – 1:00p
LUNCH BREAK
Explore the Japantown Mall
1:00 – 2:00
Blockchain Follow Up
MODERATOR: Jon Shinal, USA Today
Bill Tai, BitFury & Extreme Tech Challenge
Sonny Singh, BitPay
Daniel Morehead, Pantera Capital
Giyom Lebleu, Gyft

Sakura
1:00 – 2:00
Disruption in FinTech
MODERATOR: David Churbuck, Acquia
Rishi Taparia, Poynt
Brad Lensing, Sindeo
Mike Laven, Currency Cloud
Marwan Forzley, Align Commerce

Spring Room
1:00 – 2:00
Security & Anti-Fraud
MODERATOR: Michael Thiemann, Zebit
Noam Inbar, Forter
John Adams, Bolt
David Long, Northern California Fraud Prevention Solutions

Osaka Room
2:00 – 2:30
The Future of Angel Investing
MODERATOR: Brian Zisk, Future of Money & Technology Summit
Jake Zeller, AngelList
Cyan Banister, Angel
Dustin Dolginow, Maiden Lane

Sakura Room
2:00 – 2:30
COFFEE & TEA BREAK
Courtesy of QTS Data Centers
Imperial Ballroom
2:30 – 3:30
Data and FinTech Innovation to Empower Consumers
Sophie Rasemen, US Treasury Department


.BA: A Fair-trade Music Format, Virtual Reality & The Blockchain
Benji Rogers, Pledge Music


WatchMyBit Demo
Doug Scribner, WatchMyBit


Token Demo
Bill York, Token.io

BounceChat Demo
Gordon Schaeffer, BounceChat


Bento Demo
Farhan Ahmad, Bento


Sakura Room
2:30 – 3:30
Equity Crowdfunding Platforms
MODERATOR: David S. Rose, Gust.com
Asher Hochberg, CircleUp
Brian Esquivel, RealtyMogul
Ben Narasin, Canvas VC

Spring Room
2:30 – 3:30

Startup Competition Winners
HOST: Scott Robinson, Plug and Play
HOST: Shoshana Zisk, Future of Money & Technology



Startup Competition Winners Announced!

Osaka Room
3:30 – 4:00
Difficult Times at Our Credit Union
Brewster Kahle, Internet Archive Federal Credit Union
Jordan Modell, Internet Archive Federal Credit Union

Sakura Room
3:30 – 4:00

Startup Showcase in expo area


AFTERNOON SNACKS
Imperial Ballroom
4:00 – 5:00

The Future of FinTech Investing


MODERATOR: Alastair Goldfisher, PEHub
Pat Grady, Sequoia Capital
Paul Martino, Bullpen Capital
Arvind Purushotham, Citi Ventures
Sheel Mohnot, 500 Startups
Chris Gottschalk, Blumberg Capital

Sakura Room
4:00 – 5:00
Identity Verification for Blockchain Technology
MODERATOR: Dan Robles, The Ingenesist Project
Tim Swanson, RC3EV
Paige Peterson, MaidSafe
David Birch, Consult Hyperion
Joyce Kim, Stellar

Spring Room
4:00 – 5:00
Elevator Pitch
HOST: Brian Zisk, Future of Money & Technology Summit
All are welcome to present a 30-second to 1-minute pitch about your company or project to connect with other who may want to work with you. Then meet and mingle with each other at the cocktail party to follow!
Osaka Room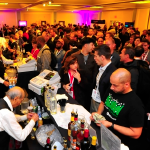 Summit Cocktail Party
Wednesday, December 2, 2015
5:00 – 7:00 pm immediately after the panels
Hotel Kabuki, 1625 Post Street
Registered Summit attendees only.
Sponsored by Lagunitas Brewing Company and QTS Data Centers

Speaker Line-Up
2015 Future of Money & Technology Summit Speakers
John Adams, Bolt, CSO
John Adams is an advisor and consultant working in the Information Security, Privacy, and Internet freedom space. He is currently head of security at Bolt, a payments company currently in stealth mode.
He was previously at Twitter for 7 years, leading the operations and information security teams. He is also on the board of the Open Technology Fund. Follow on Twitter: @netik
Farhan Ahmad, Bento for Business, CEO & Founder
Farhan Ahmad, CEO of Bento for Business, has been building straightforward and useful financial services solutions throughout his career, both for large companies and small ones. He was a Managing Director at Barclays and was the Global Head of Emerging Payments and Prepaid for Discover Financial Services. He has also held significant leadership roles at JPMorgan Chase, Bank One, and FirstUSA.
However, his passion has always been with small companies. He built 2 successful businesses: Chase HealthAdvance, an independent healthcare business within JPMorgan Chase and Aceva Technologies. In both cases, he was able to build elegant solutions that replaced unnecessarily complex products. He's now excited to make financial services easier and more powerful for small businesses. Farhan holds a Bachelors degree in economics from the University of Pennsylvania. Follow on Twitter: @fahmad415 / @bentoforbiz
Cyan Banister, Angel
A well-known and successful entrepreneur, technology maven and critical thinker, Cyan is the founder and Editor-in-Chief of the controversial website Zivity.com, a subscription based social networking site for creators and fans of beautiful and tasteful glamour photography.
A prolific angel investor with her husband Scott Banister (Tagged, SpaceX, Uber and others), Cyan is a board member of a number of growing organizations, including Mimoco, best known for their MIMOBOT line of designer USB storage devices. She is also a sought-after business advisor, and a contributing writer for TechCrunch.
Cyan has held many leadership roles throughout her career, from leading technical operations teams in an enterprise software company to helping women master technology as CTO of a nonprofit organization.
A co-founder of Signal Media Project, Cyan is a voracious film, documentary and media consumer, with little tolerance for spreading misinformation. Just as important, she donates money every year to the World Juggling Federation, women's division. Follow on Twitter: @cyantist
David Birch, Consult Hyperion, Director of Innovation
David G.W. Birch is Director of Innovation at Consult Hyperion, the secure electronic transactions consultancy. He is an internationally-recognised thought leader in digital identity and digital money, was named one of the global top 15 favourite sources of business information (Wired magazine) and one of the top ten most influential voices in banking (Financial Brand), was found one of the top ten Twitter accounts followed by innovators, along with Bill Gates and Richard Branson (PR Daily), was ranked in the top three most influential people in London's FinTech community (City A.M.), was voted one of the European "Top 40" people in digital financial services (Financial News), was listed one of the world's top 100 most influential FinTech leaders (Hot Topics), and was rated Europe's most influential commentator on emerging payments (Total Payments). Follow on Twitter: @dgwbirch / @chyppings
Jon Carder, Empyr, Founder & CEO
Mr. Jon Carder is a Co-founder of MOGL Loyalty Services, Inc., oversees its newly launched ad platform Empyr, and serves as its Chief Executive OfficerMr. Carder has created three multi-million dollar internet businesses and employed hundreds of people. His second business, ClientShop.com was rated San Diego's No. 1 Fastest Growing Private Company (San Diego Business Journal 2005). He is working on his third Internet startup, MojoPages.com. He has been featured in numerous publications, including the cover of Fortune Small Business, Business 2.0, CNN Money, 944 Magazine, San Diego Business Journal, San Diego Union-Tribune and more. Mr. Carder serves as a Member of Advisory Board at BUMP Network, Inc. He is also an acclaimed speaker. Mr. Carder is a serial Internet entrepreneur. Follow on Twitter: @jonmogl / @moglapp
David Churbuck, Acquia, Vice-President of Corporate Marketing
David C. Churbuck is the Vice-President of Corporate Marketing at Acquia, the Boston-based provider of the cloud-based Drupal content management framework — the Acquia Platform — and digital experience solutions for the Global 2000. At Acquia he leads the corporate communications, web production, and content marketing functions.
He is a founding partner of Eastman Advisors, LLC, in New York City where he advises individual and corporate clients on digital marketing, eCommerce, and digital media as part of the firm's corporate advisory practice.
From 2006-2010 he was Vice-President of Global Digital Marketing at Lenovo: the world's largest PC manufacturer and home of the ThinkPad and IdeaPad lines of notebook computers. He is the founder of Forbes.com, former Chief Content Officer of McKinsey and Co. and news editor of PC Week.
Dustin Dolginow, Maiden Lane, Partner
Dustin Dolginow is a founding partner at Maiden Lane and venture partner at Accomplice. He joined Accomplice in 2010 as an Analyst. He focuses primarily on consumer innovation and has led Accomplice investments in Patreon, Spindle (sold to Twitter) and Creative Market (sold to Autodesk).
Prior to joining Accomplice, Dustin started Social Swipe to give merchants more value from their transaction data. Dustin received a BA with high honors from Middlebury College. Follow on Twitter: @dolginow
Brian Esquivel, RealtyMogul.com, VP Equity
Brian has more than a decade of experience in commercial real estate finance and investment. Based in San Francisco, Brian was brought on to assist in building RealtyMogul.com's joint venture equity program. Prior to joining the RealtyMogul.com team, Brian worked with NorthMarq Capital, Beal Bank, Realty Capital Partners, and the Woodmont Company serving in various roles including, debt and equity brokerage, retail leasing and development, private equity investment and syndication, and distressed debt acquisitions. Brian has a BA in Political Science from the University of Southern California and an MBA in Finance and Strategy from Southern Methodist University.
Chris Farmer, SignalFire, Founder & CEO
Chris Farmer, Founder & CEO of SignalFire, is a successful serial entrepreneur and has extensive experience as a Partner in the VC industry, having run the seed fund at General Catalyst Partners. SignalFire is a complete redesign of the modern venture firm that brings unparalleled firepower at the seed stage to solve the biggest entrepreneur pain points. SignalFire uses a distributed network approach to provide expert advice from some of the world's best entrepreneurs, product & engineering leaders combined with cutting edge data infrastructure to help companies with recruiting exceptional talent, business development & customer acquisition. You can read more about SignalFire here.
Marwan Forzley, Align Commerce, CEO
Marwan Forzley is CEO of Align Commerce, a next generation Payment Service Provider (PSP) for global commerce. AlignCommerce enables businesses and payment platforms to send and receive payments in local currency via a simple, friction-less and inexpensive manner by using the block chain as a new settlement rail.


Lisa Gansky, Instigating + co, Chief Instigator
Lisa is an entrepreneur, social instigator, international speaker, author of the bestselling book, The Mesh: Why the Future of Business is Sharing, and the founder of Mesh Labs. Mesh Labs is dedicated to working at the intersection of urban and business innovation and the collaborative economy. Lisa speaks, writes, invests and consults on the topics of innovation and entrepreneurship including: how value is captured and distributed, rethinking value, waste and design; cities as platforms; distributed power, shareable business models, blockchain renaissance, urban innovation and the growing global rise of entrepreneurship.
Lisa is the founder of Instigating + co and an advisor and investor in: Bandwagon, Breather, Clear Cove Systems, Edyn, Fabl, Feastly, Food Assembly, Greenbiz, Honest Buildings, Miso Tasty, Munchery, New Resource Bank, OpenRov, RelayRides, Sidecar, Science Exchange, Solar Mosaic, Storefront, TaskRabbit, Traity, Tripping and Yerdle. Follow on Twitter: @instigating
Alastair Goldfisher, PE Hub, Venture Capital Editor
Alastair Goldfisher is Venture Capital Editor at PE Hub Network, which publishes PE Hub and Venture Capital Journal. Alastair reports on the venture capital industry, which includes fundraising, investments, sector trends, venture-backed M&A, personnel news and other VC-related topics from startup to exit. Alastair has worked as a business journalist since 1994. Prior to joining the staff of VCJ in 2003, he was the founding editor of California CEO and before that he was a reporter with the San Jose Business Journal. Follow on Twitter: @agoldfisher / @pehub / @vcjournal
Chris Gottschalk, Blumberg Capital, Principal
Chris Gottschalk is a principal at Blumberg Capital and has more than 11 years of experience as an investor, entrepreneur, operational executive and investment banker within the technology space. Prior to Blumberg Capital, Chris worked at Menlo Ventures where he pursued investment opportunities in mobile, internet, gaming, software, and e-commerce. Before joining Menlo Ventures, Chris served as the Director of Corporate Development & Analytics at PlayPhone. In this role he was responsible for M&A sourcing and execution, strategic partnerships, and improving operational metrics. Chris also worked as an investment banking analyst in the TMT group at Cowen and Company where he completed a number of M&A and equity transactions in the digital media and communications equipment sectors. Chris began his career at Intel as an operations financial analyst within the Flash Products Division. In addition, Chris has consulted for several technology startups including Gilt Groupe and ngmoco.
Chris earned a B.A. with a double major in Economics and Political Science from the University of California, Davis and an MBA from IESE Business School in Barcelona. Chris was selected as a Kauffman Finalist in 2012.
Chris serves as a member or observer on the Board of Directors of Able Lending, Any.do, Bento, Bold, Cognical, Simply Credit, Lendio, Parsely, Storybox, and Urbanara. Follow on Twitter: @cmgottschalk
Pat Grady, Sequoia Capital, General Partner
A Wyoming native, Pat's first job was putting roofs on houses… but he didn't truly appreciate what it means to be a builder until he shared in the ups and downs of creating a company. Since joining Sequoia Capital in 2007, Pat has been singularly focused on supporting the next generation of great entrepreneurs. He gravitates toward people with the courage to bulldoze incumbents (Prosper Marketplace, Merlin Securities, First Republic Bank, ServiceNow) and the audacity to break new ground (Jive, HubSpot, Okta, Medallia). Pat is a casual cyclist (road or mountain), an enthusiastic snow bum (one plank or two), and a big believer in the renaissance of the enterprise. Prior to Sequoia, Pat was an inside salesman, an investor in a variety of sectors, and an undergrad at Boston College.
Bruno Guez, Revelator, Founder & CEO
*Appearing remotely
Founder and CEO Bruno Guez created Revelator to be a revolutionary platform for music professionals, rights holders and rights managers across the global music industry to manage, monetize and market their digital content online and across mobile devices, while retaining autonomy, control, and ownership of their music, rights and data. Starting over 20 years ago as a DJ and founder of the seminal label Quango, Guez continues to provide his musical curation skills to long-time business partner Chris Blackwell. Revelator is the technology stack he developed for his own needs to successfully manage complex backend business and marketing operations in the global digital marketplace in one simple, elegant solution. Follow on Twitter: @brunoguez / @GetRevelator
Aliza Gutman, The Center for Financial Services Innovation, Director
Aliza is a Director at the Center for Financial Services Innovation (CFSI), dividing her time between leading CFSI's Consumer Financial Health Study and managing consulting engagements. Prior to CFSI, Aliza held a variety of strategy and analytics roles, helping organizations leverage data to tackle business and operational challenges. At PayPal, she was instrumental in propagating a more data-driven approach to product development. In previous roles at a global management consultancy and a digital media agency, she developed product and marketing strategies for mobile and emerging technologies, and led website usability and analytics engagements for financial services companies. She began her career working with community banks to improve the profitability and marketing of their retail product offerings. She is passionate about leveraging data to promote financial health and about the potential for financial services to provide tools that enable people to achieve their goals and transform their lives. Aliza holds an M.B.A. from the Haas School of Business at the University of California, Berkeley and a B.A. in Public Policy from Brown University.
Russell Sage Hamilton, Wells Fargo Bank, Enterprise Innovation
Russell Sage Hamilton is in a new innovation group at Wells Fargo that is launching new capabilities and initiatives across the bank. Previously, he helped launch Visa's first Innovation Center at their new flagship San Francisco headquarters. He negotiated and launched Visa's first global telecom partnership, with #1 player Vodafone. He was Visa's liaison to the venture and startup communities, and was Chief of Staff to the EVP of Innovation & Strategic Partnerships at Visa.
Imogen Heap, Megaphonic Ltd, Director
*Appearing remotely
Self-produced, independent, engaged, Imogen Heap blurs the boundaries between pure art form and creative entrepreneurship. Heap has always communicated and collaborated with her loyal following (currently she has over 2.2m Twitter followers alone) both on and offline in pioneering ways. This has included fans contributing sounds, words and ideas through her inventive Listening Chair project for example or taking on a whole city in China for her song Xizi She Knows.
Her graceful tunes such as signature track Hide & Seek populate movies and TV shows, accompany dance and theatre performances and more recently, have been sampled by a whole new generation of young rappers and producers. On the more commercial end and being an 'artist's artist', Heap has penned songs for and with Taylor Swift, Britney Spears, Mika and Josh Groban among others.
Heap's 'Mimu Gloves' project –a cutting edge experimental gestural music were developed initially for her own studio and stage work – was premiered at TEDU Global 2011 and since has attracted worldwide interest from the New Scientist, BBC tv and radio, Wired, Dezeen, Mashable.. the list goes on. Now Heap can be found collaborating and supporting new Mimu 'glovers' who range from pop starlet Ariana Grande to the the leading UK charity working in music, disability and technology, Drake Music. Other technology projects have included a generative and reactive music jogging app, explorations in 3D sound with leading engineers and technologists and Arboreal Lightning, a sound and movement reactive LED tree spanning over 1.5km!
In August 2014 Imogen curated and headlined a 4 day festival of contemporary classical music with heavy leanings in technology, bursting with installations to inspire at London's iconic Roundhouse Camden.
Heap's albums have been nominated 4 times for Grammys, winning her one for engineering (the only female Artist to have done so), an Ivor Novello award and in 2015 saw her receive from the Artist and Manager awards, The Pioneer award.
After now nearly 20 years of navigating through the clunky complex music industry, Heap is actively looking to collaborate with artists and coders to design and build a future structure and home for music and all it's related content.
Imogen is now adding to her roles, Mum, as her little girl 'Scout' was born in November 2014 on her living room floor. True to form of Imogen's creative character to draw from and experiment with whatever may be going on around her at the time, Scout is the percussionist on Tiny Human, the first song after her birth.
Jilliene Helman, RealtyMogul.com, CEO
Jilliene Helman is the Founder and CEO of RealtyMogul.com. Realty Mogul is crowdfunding for real estate, the largest online marketplace for investors to pool money and buy shares of pre-vetted real estate investments. Jilliene is responsible for overseeing the strategic direction and operation of the business.
Previously Jilliene was a Vice President at Union Bank, where the majority of her time was spent in Private Wealth Management working with the broker-dealer, registered investment advisor, real estate lenders and wealth planners. Jilliene is a Certified Wealth Strategist, holds Series 7 and Series 63 securities licenses and earned a degree in Business Administration from Georgetown University. She has been featured in countless publications including Forbes, Entrepreneur, NYT and Bloomberg, and is a frequent speaker on the subjects of crowdfunding, real estate finance and entrepreneurship. Follow on Twitter: @Realty_Mogul
Asher Hochberg, CircleUp, Head of Corporate Development
Asher is CircleUp's Head of Corporate Development and leads its major strategic growth initiatives. Asher has nearly a decade of investment management experience across private equity and public-equity disciplines. He was previously a Managing Director at Crestwood Capital Management, a growth-oriented equity hedge fund based in NYC, where he researched and generated investment ideas across variety of industries including financial services, consumer/retail, leisure/travel, media, telecom, and data services. Prior to this role, Asher spent over 3 years evaluating private equity investments and working with portfolio companies within the Principal Investment Area (PIA) of Goldman, Sachs & Co. He began his career advising technology, media and telecom (TMT) companies on M&A and corporate finance transactions as part of Goldman Sachs' Investment Banking Division.
Asher received his AB in Economics from Harvard University with honors. When Asher is not searching for the next great vegan meal, he enjoys being active outside, ideally in deep powder if it ever snows again in Tahoe.
Noam Inbar, Forter, VP of Business Development
Noam is a Business and Strategy professional with vast experience in Global Commerce and Payments. Before joining Forter, Noam was VP Business Development & Strategy at Zooz. Prior to that, she led Business Development & Marketing at PayPal and evangelized innovation among the Israeli startup community. Noam led Marketing New Ventures for Orange where she founded the company's first eCommerce platform. Noam holds an MBA from the Wharton-IDC program.
Jon Jeswald, Vice President, Faster Payments Improvement Initiatives, Federal Reserve System
Jon Jeswald is the Vice President for the Federal Reserve's Payments Improvement Initiatives. He supports activities relating to the Federal Reserve's Faster Payments Strategy including key work efforts associated with the task force. Jon also works closely with the Secure Payments team on integrating work efforts across both Faster Payments Task and Secure Payments Task Force. 
Jon's 25-year career within the Federal Reserve System began in financial services where he held leadership roles in both local check operations as well as at the System level, leading the implementation of the Federal Reserve's multi-year strategic initiative to restructure its 45 check operations and implementing the Check 21 – enabled system. For the past six years, Jon has worked in the Federal Reserve's National Information Technology Division with responsibilities for IT Strategies and Standards. He holds a Bachelor of Science degree from The Ohio State University and a Master of Business and Science Degree from John Carroll University.
Brewster Kahle, Internet Archive, Founder & Digital Librarian
A passionate advocate for public Internet access and a successful entrepreneur, Brewster Kahle has spent his career intent on a singular focus: providing Universal Access to All Knowledge. He is the founder and Digital Librarian of the Internet Archive, one of the largest libraries in the world. Soon after graduating from the Massachusetts Institute of Technology where he studied artificial intelligence, Kahle helped found the company Thinking Machines, a parallel supercomputer maker. In 1989, Kahle created the Internet's first publishing system called Wide Area Information Server (WAIS), later selling the company to AOL. In 1996, Kahle co-founded Alexa Internet, which helps catalog the Web, selling it to Amazon.com in 1999. The Internet Archive, which he founded in 1996, now preserves 20 petabytes of data—the books, Web pages, music, television, and software of our cultural heritage, working with more than 400 library and university partners to create a digital library, accessible to all.
Joyce Kim, Stellar, Executive Director
Joyce is the Executive Director of Stellar.org, a nonprofit organization focused on open financial access. Stellar is a common payments platform that increases interoperability between diverse financial systems and currencies. Currently, Stellar.org's programs include working with partners to create a payments network for microfinance organizations and to provide free mobile savings accounts for girls that save cash and airtime credits.
Prior to Stellar, Joyce was a VC at Freestyle Capital as well as an entrepreneur. She was also a corporate and M&A attorney and pro bono at Sanctuary for Families representing immigrant women who were victims of domestic violence and the Innocence Project working on DNA exonerations. Joyce graduated from Cornell University at the age of 19, followed by graduate school at both Harvard and Columbia Law School. She serves as a Director's Fellow at the MIT Media Lab. Follow Joyce on Twitter: @joyce / @StellarOrg
Mike Laven, Currency Cloud, CEO
Over the last 15 years, Currency Cloud CEO Mike Laven has held leadership roles at a number of a FinTech firms. He joined Currency Cloud in 2011, growing the firm to processing over $15bn of international payments per annum. Previously as COO at Traiana, Mike played a pivotal role in ICAP's $274m purchase of a controlling interest. Mike was CEO at Infinity Financial Technology, Cohera and Coronet, and Chairman at FRS Global. He has deep startup experience from Silicon Valley, financial services experience from London, international experience working with the UN, along with several degrees, including from Harvard. He is also an accomplished classical and jazz pianist.
He is a frequent speaker among key industry events and media, including PayExpo, Finovate, Money2020, WIRED Money Summit, Empire Start-Ups FinTech and American Banker events.
Giyom Lebleu, Gyft, Head of Gyft Block
Guillaume Lebleu is passionate about using technology to build solutions that empower people to achieve their goals. He is fascinated by how technology is changing not just the way we earn, manage, and use our money—but our communities, society, and the very idea of money itself. Guillaume is at the heart of building Gyft's block-chain technology and improving the security and usability of the gift card industry. Follow on Twitter: @giyom / @gyft
Yee Lee, Vouch, CEO
Yee Lee, CEO of Vouch has founded and built Silicon Valley payments, commerce, and social network companies for the last 15 years. Yee was an early team member at PayPal in engineering, product management, and business unit roles. He launched foundational products and features that helped PayPal grow from a startup into a public company. Yee was an executive at Slide and Katango, both of which were acquired by Google. As an angel/seed investor, Yee has invested in over 50 technology companies and he also mentors startup teams through the 500 Startups and Stanford StartX accelerator programs. During his career as an entrepreneur and investor, he has been part of teams that have produced over $3B of market capitalization value through 8 acquisitions and an IPO. Yee holds engineering degrees from UC Berkeley and Stanford University.
David Long, NCFPS Digital Currency AML Consultants, Principal/Senior Consultant
David M. Long, JD, CFE, CAMS is an experienced investigator, attorney and professor of criminal justice and legal studies. He is principal of NCFPS-Virtual Currency Seminars, LLC and NCFPS-Digital Currency AML Consultants (NCFPS), a California-based anti-money laundering and fraud prevention consultancy specializing in addressing the specific AML compliance and fraud prevention challenges facing companies operating in the virtual currency environment. During Long's nearly decade of government service as a Special Agent with the federal Office of Labor Racketeering, he investigated cases pertaining to the influence of organized crime in labor unions. Many of his cases were complex financial investigations involving money laundering violations, the Racketeer Influenced and Corrupt Organizations (RICO) Act, public corruption, extortion, bribery and witness tampering. Long served with distinction as a Special Agent and received several award s for meritorious service.
An internationally noted speaker and presenter, Long frequently speaks and presents on money laundering issues in both the virtual currency and more traditional money laundering realms. He received his J.D. from the University of Pennsylvania Law School and is a former law clerk to the late Honorable Clifford Scott Green of the U.S. District Court, Eastern District of Pennsylvania in Philadelphia, PA. He received his B.A. (Magna Cum Laude, Phi Beta Kappa) from Howard University. He is a member of the Georgia Bar. David is on the adjunct faculty of the Association of Certified Fraud Examiners and serves on that organization's Higher Education Committee. Follow on Twitter: @Cryptodoctor
Paul Martino, Bullpen Capital, Co-Founder & GP
Paul Martino is the founder of four companies including Ahpah Software (a computer security firm acquired by InterTrust); Tribe (one of the world's first social networks), and Aggregate Knowledge (a big data advertising targeting and attribution company acquired in 2014 for $150 million). Paul's early online gaming innovations in multi-player user experience from almost 20 years ago are the inspiration for several of the modern social gaming offerings. He is the holder of over a dozen core patents covering social networking and big data. Prior to forming Bullpen, he was an active angel investor and personally invested in the first rounds of Zynga, TubeMogul, uDemy, and PayNearMe. Paul founded Bullpen in 2010 and has led several of its key investments. He currently sits on the board of FanDuel, the leader in daily fantasy sports. Other key Bullpen investments include Life360, Ipsy, Citus Data, Namely, and Betable. Paul holds a BS in Mathematics from Lehigh University and a Masters in Computer Science from Princeton University. Follow on Twitter: @ahpah / @bullpencap
Douglas Merrill, ZestFinance, Founder & CEO
Douglas Merrill is the founder and CEO of ZestFinance, a financial technology company that uses machine learning and data science to help companies effectively predict credit risk and make more accurate credit decisions. The company also applies its technology to provide online loans to consumers.
In 2009, Douglas started ZestFinance with a hypothesis: Google-like algorithms could be applied to make consumer credit more transparent, available to more people, and significantly less expensive. ZestFinance's team of crazy-smart data scientists and mathematicians are united by a unique mission: to make fair and transparent credit available to everyone.
As the former CIO and VP of Engineering at Google, Douglas led an organization of 1,500, oversaw all aspects of internal engineering and technology, and drove multiple strategic efforts, including Google's IPO auction in 2004. He has also served as COO of New Music at EMI Group, and as SVP of Infrastructure and HR Strategy at Charles Schwab. In academia, he was an Information Scientist at the RAND Corporation.
Douglas holds a Ph.D. in cognitive science from Princeton and is the author of Getting Organized in the Google Era: How to Get Stuff Out of Your Head, Find It When You Need It, and Get It Done Right. He regularly posts to his blog The Math Matters and has written articles for Harvard Business Review, WIRED and Forbes. Follow on Twitter: @DouglasMerrill / @ZestFinance
Jordan Modell, Internet Archive FCU, CEO
After heading up CRM and regulatory compliance departments for money center banks for 20 years and then starting his own strategic analytic company with a blue chip list of Fortune 100 clients, Jordan decided that the system just is not working for us teamed up with Internet Archive to try to transform the current banking system with a financial oxymoron; an old fashion network of community based credit unions. The initiative tried to be a community based financial organization – a credit union that will be both a fulcrum for change and a portal to what's possible, where cutting edge technology, a high standard of fairness and engaged and committed members meet. Follow on Twitter: @jordanmodell
Jordan has an MBA in Marketing/Information Systems from NYU. In addition to numerous speaking engagements in the US and abroad, he was the subject of a recent Wired article on Credit Unions, a contributing author to the "New Age of Financial Services Marketing", and was an adjunct professor at NYU's Graduate Business School. His views have been quoted in the Economist and espoused as a keynote speaker in the US, Europe and Australia.
Sheel Mohnot, 500 Startups, Partner
Sheel helps to design, build, and improve human ecosystems through technology, as a creator or an investor/partner. He is an investing partner with 500 startups, a seed-stage VC and accelerator. He leads FinTech investments for the fund. His recent startup experience includes 2 successful exits – one in the payments space and another in the high-stakes auction space. He also co-founded a food company called Thistle and runs a podcast called The Pitch. On the podcast, founders pitch Sheel and a panel of angel investors.
His past includes time at the management consulting firm BCG and the non-profit Kiva, an MBA from the University of Michigan and BS from Carnegie Mellon. Follow on Twitter: @pitdesi
Daniel Morehead, Pantera Capital, CEO
Dan founded Pantera Capital Management LP in 2003. He also co-founded and was CEO of Atriax, an electronic foreign exchange platform. Prior to that, he was head of macro trading and CFO at Tiger Management, global head of FX options at Deutsche Bank in London, and managed a global macro fund and derivatives trading units in North America and Japan at Bankers Trust. Dan began his career at Goldman Sachs as a mortgage-backed securities trader. Dan graduated magna cum laude from Princeton University with a B.S. in Civil Engineering and received the Carmichael Prize.
Pantera Capital is the world's largest institutional investment firm focused exclusively on Bitcoin, other digital currencies and companies in the space. As CEO of Pantera Capital, Dan is actively involved in providing investors exposure to Bitcoin in addition to digital currency startups. Bitcoin represents a quantum shift in the global financial landscape and will fundamentally transform the way finance and commerce is conducted around the world. Follow on Twitter: @dan_pantera
Ben Narasin, Canvas Ventures, Partner
Ben Narasin is a partner at Canvas focused on early-stage venture investments in mobile, fintech, and marketplaces/eCommerce as well as exciting, new categories. He was an active institutional seed investor for eight years before joining Canvas. During that time, Ben invested in 75 companies including Lending Club, Check, Kabbage, Realty Mogul, Dropcam, Zenefits, and many more world-class startups. Fifty percent of the companies he seeded in his first 6 years of seed investing have gone on to raise follow-on venture capital.
An entrepreneur since the age of twelve, Ben ran various startups through high school and college before founding Boston Prepatory Company, a menswear company. He then founded Fashionmall.com in 1993, one of the first e-commerce companies on the Web and the first cost-per-click based business, which he took public in 1999 on the NASDAQ.
In the moments when Ben is not spending time with his entrepreneurs and family, he is also a professional freelance writer on food and wine for various print publications as well as online publications about technology and entrepreneurship. His work has appeared in The SF Chronicle, Wine Enthusiast, Wall Street Journal, TechCrunch, Venture Beat, Gentry Wealth, SV and many other consumer and trade publications.
Ben earned a B.A. in Entrepreneurial Studies from Babson College.
Read Ben's writings at Venture & Venison.
Paige Peterson, MaidSafe, Communications Manager
While working towards a BFA in Interrelated Media from Massachusetts College of Art, Paige developed a fascination in the complexity of natural systems and explored these topics by creating various types of projects from large scale photography to interactive installations. In San Francisco, Paige previously worked for mesh networking startup – Open Garden, helps co-organize one of the largest bitcoin meetups and fills various roles at MaidSafe with a focus on community and communication. She is generally fascinated by the freeing potential of cryptocurrencies and decentralised technology and brings a fresh (perhaps somewhat radical) perspective to topics around evolving economies, technologies and societies. Follow on Twitter: @ioptio / @maidsafe
Rob Pfeifer, Affirm, Inc., CFO
Rob Pfeifer is the Chief Financial Officer of Affirm, where he leads finance, accounting and strategic projects.
Rob was most recently at Chegg.com where he led marketing analytics and forecasting for their Textbook and Digital Services businesses. He held a similar role at Provide Commerce where he drove the integration of the Personal Creations acquisition. Rob began his career in financial services at UBS Investment Bank, focused on corporate finance and M&A in the technology group, followed by JMI Equity, a $2.1bn private equity firm, where he focused on investments in the Software and Internet sectors.
Rob holds a B.A. from Stanford University where he majored in Economics and Philosophy and Religion. Follow on Twitter: @affirm
Arvind Purushotham, Citi Ventures, Managing Director & Co-Head of Venture Investing
Arvind co-heads the Venture Investing team at Citi Ventures, which he joined in 2011. He brings over ten years of professional investment experience as a Silicon Valley venture capitalist. At Citi, he has led investments in Financial Services, Payments, Security and Enterprise Infrastructure.
Specialties: Venture Capital, General Management, Business Development, Strategic Partnerships, Corporate Development, M&A, Big Data and Analytics, Fraud, Security, eCommerce, Payments, Financial Technologies, Financial Services
Sophie Raseman, U.S. Treasury Department, Director of Smart Disclosure
Sophie Raseman is the Director for Smart Disclosure in the U.S. Treasury Department Office of Consumer Policy. In that capacity, she works to promote Open Data, My Data, and Smart Disclosure policies that fuel innovations that benefit financial consumers, expand access to capital, and foster economic growth. Sophie helps to lead Treasury's efforts to give consumers and small business owners access to their government-held personal financial data, so that they can use the data to more efficiently and securely prove their income and other critical information to lenders and other financial providers. She also helps leads the Administration's work to modernize the delivery of government services that help Americans achieve financial health. She has served as the Co-Chair of the White House's Task Force on Smart Disclosure, the release of machine-readable information that innovators can use to empower consumers to make better decisions. Follow on Twitter: @raseman
Scott Robinson, Plug and Play, FinTech Director
Scott Robinson is the founder and director of Plug and Play FinTech, the financial and security focused startup accelerator in partnership with Citi, US Bank, Sumitomo, Deutsche Bank, USAA, Capital One, Intuit, Assurant and other large financial institutions. In the past year, the program has accelerated over 50 FinTech stage-agnostic startups including Dwolla, Stratos, and Credit Sesame.
Scott has worked with Plug and Play, a global startup accelerator headquartered in Silicon Valley, for the past two years managing a number of FinTech initiatives.
Additionally, Scott has led investments for over 20 startups, including Changetip, SFOX, Bitwage, Purse.IO and Blockscore.
Scott graduated from UCLA in 2008, where he received his B.A. in History.Follow Scott on Twitter: @thescottrob / @PlugandPlayTC
Dan Robles, The Ingenesist Project, Director
Dan Robles is the Director of The Ingenesist Project (TIP) and Founder of Coengineers, PLLC. The Ingenesist Project is a widely recognized for its work with Curiosumé, The Value Game, WIKiD tools algorithm, Treecoder, Bidpool, and several other blockchain innovations under development for banking, insurance, and municipal governance. Coengineers, PLLC is the applications arm testing and deploying TIP innovations to market.
Dan Robles is the founding Chairman of the FinTech task force for the National Society of Professional Engineers. The objective of this task force to research and advance blockchain applications specifically to infrastructure projects as adjudicators to banking and insurance contracts.
Dan has an extensive career in Aerospace, Construction, and International Trade. He currently serves on the Planning Board for the City of Edmonds, Washington. Follow on Twitter: @ingenesist / @coengineers
Benji Rogers, PledgeMusic, CEO & Founder
Benji Rogers is currently CEO of PledgeMusic, the global direct-to-fan company he co-founded in 2008. A public speaker, investor, and musician from London and New York, Rogers co-founded Radiary Creations in 2014 and is an advisor to a multitude of companies, including Dubset Media, Sound Diplomacy, Cords for Music, First Artist Bank, and NoiseTrade. In 2014 he was the recipient of the A&R Worldwide "Digital Executive of the Year" award, and in 2013 he made the Billboard 40 Under 40 Power Players list. He is an instructor at Berklee College of Music, teaching the Music Business Trends and Strategies course for Berklee Online. Recent engagements include keynote addresses and panels at SXSW, Midem, European Culture Forum, SF MusicTech Summit, Canadian Music Week, MMF, BPI, Music Matters, GRAMMY Camp, and many more. In 2015 Rogers accepted a position on the Board of Directors of the Future Of Music Coalition. Follow on Twitter: @BenjiKRogers / @pledgemusic
David S. Rose, Gust, Founder & CEO
David S. Rose is an Inc. 500 CEO, serial entrepreneur and super-angel investor who has founded or funded over 100 pioneering companies. He has been described by Forbes as "New York's Archangel", by BusinessWeek as a "world conquering entrepreneur", by Crain's New York Business as "the father of angel investing in New York", and by Red Herring magazine as "patriarch of Silicon Alley". He is the New York Times best selling author of "Angel Investing: The Gust Guide to Making Money & Having Fun Investing in Startups."
As an entrepreneurial executive himself, David is the founder and CEO of Gust, which operates the world's largest online platform and community for entrepreneurs and early stage investors. Gust is used by hundreds of thousands of entrepreneurs in 190 countries to connect with over 85,000 accredited investors.
He is also Managing Director of Rose Tech Ventures; Founder and Chairman Emeritus of New York Angels; and Founding Track Chair for Finance and Entrepreneurship at Singularity University, the Google/NASA-sponsored post-graduate program in exponential technologies.
David is Chairman of Board of Social Bicycles, Waywire.com, and Miner, serves as a director of KoolSpan; TekServe and the NY Tech Meetup, and is an active early stage investor in companies including LearnVest, RealtyMogul, Space Adventures, Moven and PublicStuff. He is a regular speaker at the TED conferences, and his TED talk on How to Pitch to a VC has been viewed nearly a million times. Follow on Twitter: @davidsrose / @gustly
Jake Rosenberg, LendUp, CTO & Co-Founder
Jacob Rosenberg is the CTO and Co-founder of LendUp, a startup offering an online alternative to payday loans. As a technologist with over eighteen years' experience architecting large scale web applications, he is focused on using technology to solve challenging problems and improve people's lives. Prior to launching LendUp in October of 2012, Jacob was the 80th employee at Yahoo! and helped create some of the most enduring Yahoo! products, such as Yahoo! Search, News, Auctions, and Travel. He was most recently a platform architect for Zynga. Jacob has a B.A. in Computer Science from Rice University. Follow on Twitter: @LendUpLoans
Gordon Schaeffer, BounceChat, CEO
Gordon aka Buddha Bass is the Founder of the BounceChat – Share Pics, Music, Links to People Nearby! Find People, Pics & Places Nearby & Around the World! Director of marketing, branding, product development & UI. Manager of technical teams & serial entrepreneur with a core competency in creative, design, team building and growth. Follow on Twitter: @BuddhaBassMusic / @BounceChat
Mark Schulze, Clover, Co-Founder & Head of App Market
Mark Schulze, is part of the founding team at Clover and runs the Clover App Market. The Clover App Market is a thriving merchant facing marketplace. Clover is able to serve merchants and create opportunity for developers through the Clover App Market.
Prior to Clover, Mark was part of the founding team of measurement and Ad Technology company Quantcast, now serving over 20 billion of impressions a day across 40,000 network publishers.
Before Quantcast Mark ran product and engineering for Match.com, an IAC company. Follow on Twitter: @mcschulze / @CloverPOS
Starting his technology career in 1995, Mark ran several groups at AOL including AOL Shopping and AOL Small Business before leaving for Intuit. At Intuit he spearheaded Intuit's first foray online, building the personal finance site Quicken.com before leaving for AltaVista where he ran various search initiatives.
Robert Schwentker, Blockchain University, President
Robert Schwentker is President and Co-Founder of Blockchain University in Mountain View, California. Blockchain University sparks and cultivates new ideas leveraging blockchain technologies. In person technical courses are offered to developers and builders – during which teams form and projects are created. As a technologist Robert specializes in leading edge technologies, and building developer and startup communities. For over a decade he taught IBM certified developer and systems courses; additionally he ran developer and startup relation programs at both American Express and PayPal. Robert has a Bachelor's Degree from New York University. Follow on Twitter: @schwentker / @blockchainU
Doug Scribner, WatchMyBit, CEO & Co-Founder
Doug Scribner understands that people with creative, visual, audio, and writing abilities pour their heart and soul into their craft. Actors, comedians, writers, animators, musicians, and many others create hours and hours of entertainment. They do this because they have passion, a vision, a message, or just for fun.
And they starve.
A veteran Keyboard player of the Hollywood 'pay to play' racket, and an award winning writer and producer, Doug wanted a way to bring content creators and their fans closer together in mutual support.
As an early adopter and investor in Bitcoin he realized that with blockchain technology there was finally a way. He co-founded WatchMyBit which allows artists to monetize their videos and easily receive payment from anywhere in the world while automatically splitting with the whole team in any percentage with daily or even more frequent payout. And finally, micropayments are a reality creating brand new models of monetization.
WatchMyBit and blockchain technology allows artists anywhere in the world –banked or unbanked– to directly receive support from fans and cash out to their local currency. Fans get a completely ad-free experience with the knowledge they are rewarding art, not ads. Follow on Twitter: @dougscrib / @watchmybit
John Shinal, USA Today, Tech Columnist
John Shinal writes the New Tech Economy column 3 times a week for USAToday.com. He's covered tech and financial markets for two decades at Bloomberg BusinessWeek, the San Francisco Chronicle, Dow Jones MarketWatch, Wall Street Journal Digital Network, and Entrepreneur.com. Follow on Twitter: @johnshinal

Mike Sigal, Cashflower, Founder & CEO
Mike is Founder & CEO of Cashflower, a SF-based FinTech startup, and a Founding Partner of alliance.sv, which provides software and services to help FIs accelerate their innovation throughput. Mike's a 6x entrepreneur who's been involved in FinTech since 2010 when he served as Founding Executive Producer of the Innotribe Startup Challenge. Follow on Twitter: @mikesigal / @cashflowersaas
Sonny Singh, BitPay, CCO
Sonny is one of the leading FinTech experts in Silicon Valley and is currently the Chief Commercial Officer at BitPay. BitPay is the largest processor of bitcoin in the world and has raised over $30M in funding from top investors like Founders Fund, Richard Brandson, and Index Ventures.
Previously, Sonny was part of the first executive team at Jumio where he was the first Vice President of Sales and Business Development. Jumio is a revolutionary mobile payments and ID verification company that has raised over $40M from Andreessen Horowitz, and Citibank.
Sonny is a frequent speaker on payments and ecommerce and is a Venture Advisor for Fintech to Lumia Capital. He is also an angel investor in several companies including TubeMogul (IPO), Estate Assist (acquired by DocuSign), Getaround, Jumio, Sendhub, and Naritiv. Sonny has an MBA from Thunderbird, is a graduate of Binghamton University (NY) and studied at Cambridge University in England.


Nick Stamos, Sindeo, Co-Founder & CEO
As Sindeo's Co-Founder and CEO, Nick Stamos is at the forefront of the disruptive innovation that is taking the mortgage space by storm. With a background in professional services and strategy, Nick's personal experience in buying a home led him to conclude that a more consumer-friendly alternative to home financing was needed. Sindeo's value proposition – which calls for leveraging technology to streamline the mortgage application process for consumers, while offering access to a deep marketplace of lenders selected to fit each borrower's unique financial situation – is a direct outcome of this experience.
A seasoned and successful entrepreneur, Nick has assembled a management team with significant Real Estate and FinTech industry expertise, including top executives from Trulia, SoFi, Prosper Marketplace, First Republic Bank and the Consumer Financial Protection Bureau (CFPB). Sindeo launched in Q4 2014 in its home California market and is now operating in 5 states, with plans to expand to a total of more than 30 states before the end of 2015. Most importantly, Sindeo has delivered on its promise to provide a new level of service to borrowers and real estate professionals. Befitting his status as an industry thought leader, Nick has become a much sought after speaker on the issues of technology and disruption in home financing, appearing most recently at Inman Connect. Prior to founding Sindeo, Nick was a member of the founding team at Telephia, a mobile analytics firm that was acquired by Nielsen. He then led mobile partnerships, M&A, and strategy at Nielsen. Follow on Twitter: @sindeo
Tim Swanson, R3CEV, Director of Market Research
Tim Swanson is currently Director of Market Research at R3CEV. He worked in East Asia for more than six years and is based in the San Francisco Bay Area. He is a visiting research fellow at the Sim Kee Boon Institute at Singapore Management University and is a graduate of Texas A&M University. He is the author of three books. Follow on Twitter: @ofnumbers

Bill Tai, BitFury, Head of Strategy Committee
Originally trained as a computer chip designer, Bill Tai grew into operating roles before becoming a VC in 1991. He has served as a Board Director of seven publicly listed companies he funded as startups, including iAsiaWorks which he founded as CEO, operating Internet infrastructure in 12 Asian countries. He co-founded IPInfusion, the pioneer and leader in Linux based Internet routing software, as Chairman. Bill established the Silicon Valley office of Charles River Ventures and represents them as Chairman of Maxthon and investor in startups such as Ark.com, Scribd & Wish.com. Currently, he is co-founder / Chairman of TreasureData Inc; Board Director of BitFury, Lulu & Voxer and an early personal investor in rapidly growing companies including Shoes of Prey, Tango.me, Tweetdeck/Twitter, & Zoom.us. When not building startups he is an Adjunct Professor at Curtin University, in Western Australia, serves on the World Economic Forum Technology Pioneer Committee and works with Susi Mai as a co-creator of MaiTaiGlobal.org
Rishi Taparia, Poynt, VP Business Operations
Rishi Taparia is Vice President of Business Operations at Poynt, the creator of the world's first smart payment terminal. He joined Poynt from Matrix Partners, an early stage venture capital firm, where he helped companies including ApartmentList, Canva and Bugsnag grow their teams and scale operations. Rishi has also worked at Scale Venture Partners, Merrill Lynch and Apple. He lives with his wife Nisha in Menlo Park, CA. As a Canadian citizen of Indian origin who grew up in Jakarta, Indonesia, "Where are you from?" is always the most difficult question to answer. Follow on Twitter: @taps / @getpoynt
Kat Taylor, Beneficial State Bank, CEO
Kat Taylor works in service of restoring social justice and environmental well-being. Kat is active in a variety of social enterprises, public benefit and philanthropic ventures on the West Coast. Currently, she serves as Co-Founder and Co-CEO of Beneficial State Bank, a Community Development Financial Institution (CDFI) whose mission is to bring beneficial banking to low-income communities in an economically and environmentally sustainable manner. Beneficial State Bank is the result of a merger between OneCalifornia Bank, which Kat and her husband, Tom Steyer, founded in Oakland, CA, and ShoreBank Pacific, with offices in California, Oregon and Washington. The bank's revolutionary ownership mandates that any distributed profit be invested in the low-income communities it serves and environment upon which we all depend.
Kat is also a Founding Director of TomKat Ranch Educational Foundation (TKREF), dedicated to inspiring a sustainable food system through ranching, training, tours, research, and school food and garden programs. TKREF owns the social enterprise LeftCoast GrassFed, raising humanely cattle and other livestock for the benefit of people and the planet. Kat serves and has served on many non-profit boards including the Harvard Board of Overseers, Good Samaritan Family Resource Center, ProPublica, CuriOdyssey, Insight Prison Project, KQED and Yerba Buena Center for the Arts. She graduated from Harvard College and earned a JD/MBA from Stanford University. Tom Steyer, Kat's climate/energy activist husband, and she have four grown children, each pursuing their one wild and precious life.
Michael Thiemann, Zebit, Inc., CEO & Founder
Michael Thiemann is CEO of Zebit, Inc. He also served as CEO of Global Analytics, Investment Science, HNC Financial Solutions, and Aptex. These companies provided breakthrough big-data products for on-line loan origination, real-time fraud prevention, and internet transaction analysis. His team developed Falcon (now FICO Falcon), a payment-systems fraud solution that protects over 2 billion accounts worldwide. Mr. Thiemann received an M.B.A. from Harvard Business School, where he was a Baker Scholar. He also holds M.S. and B.S. degrees in electrical engineering with distinction from Stanford University. Mr. Thiemann has served on over two dozen commercial and non-profit boards. Follow on Twitter: @getzebit
Tien Tzuo, Zuora, CEO & Co-Founder
Tien Tzuo, widely recognized as one of the thought leaders in the software-as-a-service industry, founded Zuora in 2007. As Zuora's CEO, Tzuo has not only built one of the fastest growing SaaS companies, he's also evangelized the shift to subscription based business models and the complex billing structures they inherit, coining the phrase Subscription Economy. In an effort to empower this new Subscription Economy, Tzuo has spent over six years working with the best companies in the world to build an award-winning platform powerful and flexible enough to fuel any subscription business.
Before Zuora, Tzuo was one of the 'original forces' at salesforce.com, joining as employee number 11. In his 9 years at salesforce.com, Tzuo built salesforce.com's original billing system and held a variety of executive roles in technology, marketing, and strategy organizations, including building out the product management & marketing organization, serving as Chief Marketing Officer for two years, and most recently as Chief Strategy Officer.
Tzuo holds a bachelor's degree in electrical engineering from Cornell University and a master's in business administration from the Stanford Graduate School of Business. He was named CMO of the Year Finalist by the CMO Council and BusinessWeek Magazine while at salesforce.com and is on DestinationCRM's Who's Who in CRM list. He is on the Board of Directors for Network for Good. Follow on Twitter: @tientzuo / @zuora
Jim Van Dyke, Javelin Strategy & Research, Founder & CEO
Jim Van Dyke is CEO of Javelin Strategy & Research, a Greenwich Associates LLC company, helping leaders achieve higher customer value through financial technology. He works with financial institutions, government, payments companies, merchants, and innovative service providers to increase sustainable profits. Leading organizations have tapped Jim's 30 years of digital commerce experience to improve customer acquisition and revenue while strengthening loyalty and reducing costs. As a research-based industry futurist, he advises on where, how, and when to invest in new customer technologies, from initial business case to final product launch.
Mr. Van Dyke also serves on the Consumer Advisory Board of the Consumer Financial Protection Bureau (CFPB), helping regulators incorporate digital innovation into planning and policy decisions. Follow on Twitter: @jimvandyke
Jake Zeller, AngelList, Partner
Jake Zeller is a Partner at AngelList where he works broadly across the fundraising business. Jake is also an active angel investor. Previously, he was on the investment team at Columbus Nova Technology Partners, and graduated with distinction in Physics from Stanford. Follow on Twitter: @jake_zeller / @angellist

Brian Zisk, Future of Money & Technology Summit, Executive Producer
Brian Zisk is a serial entrepreneur specializing in digital media, web broadcasting and distribution technologies. He is a founder of BuzzMakers, Inc., which produces the Future of Money & Technology Summit and the SF MusicTech Summit. He is a co-founder of the SF MusicTech Fund. Additionally, Brian is a Co-Founder and Technologies Director of the Future of Music Coalition and a Board Member and/or Strategic Advisor for a wide variety of tech companies and non-profits. Brian was previously a founder of The Green Witch Internet Radio which was sold to CMGI (NASDAQ: CMGI) at the turn of the millennium. He is active in many influential computer-mediated forums, is quoted and published extensively in the media, frequently appears on panels and at industry events domestically and abroad, and is an expert at frenzy whipping, brand awareness, and in creating new business models. Follow Brian on Twitter: @zisk


The Future of Money & Technology Summit is pleased to partner with organizations who are leaders in their industries. If you'd like to get YOUR company involved as a sponsor at The 6th Future of Money & Technology Summit on December 2, 2015, please submit a sponsorship inquiry.

LendUp Technologies, Inc. builds technology to expand credit access and choice. LendUp Technologies, Inc. is an affiliate of Flurish, Inc. dba LendUp. Its proprietary technology provides credit building loans that are lower cost, transparent, and available on any smart phone or computer. LendUp is located in downtown San Francisco and is backed by prominent Silicon Valley investors such as Y-Combinator, Google Ventures, Kleiner Perkins, Andreessen Horowitz Seed Fund, Startfund, Data Collective, Kapor Capital, Eagle Cliff Partners, Susa Ventures, SVAngel, Thomvest Ventures, Founders Coop, AFSquare, among other highly regarded angel investors and entrepreneurs. For more information, visit https://www.lendup.com.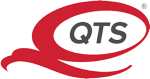 QTS is a national provider of data center solutions and managed services. The company offers a complete, unique portfolio of core data center products, including custom data center (C1), colocation (C2) and cloud and managed services (C3), providing the flexibility, scale and security needed to support the evolving infrastructure demands of web and IT applications.

As the world's largest provider of Relationship Business Management (RBM) services, Zuora empowers businesses to build subscription models that keep customers consistently engaged in longterm relationships. Our cloud-based technologies help companies create relevant and memorable subscriptions experiences. But it's way more than just subscriptions—it's the new world of happy business.

Elevate's innovative online credit solutions provide immediate relief to customers today and help them build a brighter financial future. The company is committed to rewarding borrowers' good financial behavior with features like interest rates that can go down over time, free financial training, and free credit monitoring. Elevate's suite of groundbreaking credit products includes RISE, Sunny, and Elastic. The company is privately held and is backed by respected Silicon Valley venture capital firms including Sequoia Capital and Technology Crossover Ventures.

Acquia helps financial organizations exceed digital expectations with an open platform and the agility to unite applications across platforms to create personalized and relevant connections with their customers anytime, anywhere.
WatchMyBit is a streaming video platform that enables micro-payments as low as 9 cents using Bitcoin. We strengthen the creator-fan relationship by passing the vast majority of funds to the creators. Artists can split their payment to all team members automatically, and cash out to any currency and gift cards. Fans enjoy ad-free videos while supporting the artists they love more directly and effectively. We enable many new revenue generating models.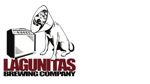 The Lagunitas Brewing Co. was not so much an act of ordinary 'foundling' as it was willed into being by the unspoken desire of supportive beer-lovers in Northern California after which they continued to nurture their creation and urged us forward to fulfill the unifying needs of that same beer-loving diaspora from coast to coast and beyond. It is good to have friends!

Universe helps event organizers sell tickets, promote, and manage events online. Working with Universe will help you grow your audience, and sell more tickets.

Fathom Law is a business and technology law firm advising entrepreneurs, growth companies and investors in the technology, media, entertainment, life sciences and financial services industries. a wide range of industries. We provide full service representation across the business spectrum, from formation to financing to exit, and everything in between. We deliver sophisticated legal and business advice with outstanding service to achieve our clients' strategic objectives.

BounceChat – Share Here, Share Nearby! Bounce photos, links & events to people nearby & around the world. From 100 miles (places), 1 mile (events), 10 miles (city), 100 miles (area) and around the world (galactic).

Innovation data, insights, and custom research. Venture Scanner enables corporations to research, identify, and connect with the most innovative technologies and companies. We do this through a unique combination of our data, technology, and expert analysts.

There's healthy. There's tasty. Then there's healthy and tasty. At KIND, we believe you deserve both—we call it our brAND philosophy. That's why you'll find all of our snacks are pretty much the nirvana of healthful tastiness. What began with just 8 bar varieties in 2004 has grown to over 22 bars and 6 Healthy Grains snackable clusters, and a multitude of new recipes being perfected and refined to our standards in the KIND kitchen. So whether your snacking style is choosy or adventurous (or a little bit of both), here's something to celebrate: we'll always be thinking up new ways to delight your taste buds and keep your body happy.

RightRound was created out of the successful Internet services delivered at SXSW including attendee WiFi, video streaming, and event production since 2005. Internet technology has an increasing role in events of all kinds. RightRound is the effort to provide the successful solutions that have been used at SXSW, SF MusicTech Summit, and others.

Reviewr (formerly Pitchburner) is a web-based application used to inspire entrepreneurs through engaging competitions.

CoinTelegraph is a completely independent publication covering cryptocurrency, the blockchain, decentralized applications, the internet of finance and the next gen web. We offer the latest news, prices, breakthroughs and analysis with emphasis on expert opinion and commentary from the digital currency community.


Whether you are a local resident starting a small business, an international corporation opening an American headquarters, or a medium sized company considering expansion, San Francisco is the ideal location.

San Francisco is the innovation capital of the world. OEWD supports the City's ongoing economic vitality by strengthening its neighborhoods, businesses, commercial corridors, and workforce. Our goal is to ensure that the City will always be one of the best places on the planet to live, work and play.