Program Now In Development
The Future of Money & Technology Summit is pleased to partner with organizations who are leaders in their industries. If you'd like to get YOUR company involved as a sponsor at The 7th Future of Money & Technology Summit on December 4, 2017, please submit a sponsorship inquiry.

2015 Sponsors
LendUp Technologies, Inc. builds technology to expand credit access and choice. LendUp Technologies, Inc. is an affiliate of Flurish, Inc. dba LendUp. Its proprietary technology provides credit building loans that are lower cost, transparent, and available on any smart phone or computer. LendUp is located in downtown San Francisco and is backed by prominent Silicon Valley investors such as Y-Combinator, Google Ventures, Kleiner Perkins, Andreessen Horowitz Seed Fund, Startfund, Data Collective, Kapor Capital, Eagle Cliff Partners, Susa Ventures, SVAngel, Thomvest Ventures, Founders Coop, AFSquare, among other highly regarded angel investors and entrepreneurs. For more information, visit https://www.lendup.com.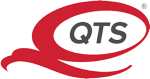 QTS is a national provider of data center solutions and managed services. The company offers a complete, unique portfolio of core data center products, including custom data center (C1), colocation (C2) and cloud and managed services (C3), providing the flexibility, scale and security needed to support the evolving infrastructure demands of web and IT applications.

As the world's largest provider of Relationship Business Management (RBM) services, Zuora empowers businesses to build subscription models that keep customers consistently engaged in longterm relationships. Our cloud-based technologies help companies create relevant and memorable subscriptions experiences. But it's way more than just subscriptions—it's the new world of happy business.

Elevate's innovative online credit solutions provide immediate relief to customers today and help them build a brighter financial future. The company is committed to rewarding borrowers' good financial behavior with features like interest rates that can go down over time, free financial training, and free credit monitoring. Elevate's suite of groundbreaking credit products includes RISE, Sunny, and Elastic. The company is privately held and is backed by respected Silicon Valley venture capital firms including Sequoia Capital and Technology Crossover Ventures.

Acquia helps financial organizations exceed digital expectations with an open platform and the agility to unite applications across platforms to create personalized and relevant connections with their customers anytime, anywhere.
WatchMyBit is a streaming video platform that enables micro-payments as low as 9 cents using Bitcoin. We strengthen the creator-fan relationship by passing the vast majority of funds to the creators. Artists can split their payment to all team members automatically, and cash out to any currency and gift cards. Fans enjoy ad-free videos while supporting the artists they love more directly and effectively. We enable many new revenue generating models.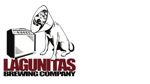 The Lagunitas Brewing Co. was not so much an act of ordinary 'foundling' as it was willed into being by the unspoken desire of supportive beer-lovers in Northern California after which they continued to nurture their creation and urged us forward to fulfill the unifying needs of that same beer-loving diaspora from coast to coast and beyond. It is good to have friends!

Universe helps event organizers sell tickets, promote, and manage events online. Working with Universe will help you grow your audience, and sell more tickets.

Fathom Law is a business and technology law firm advising entrepreneurs, growth companies and investors in the technology, media, entertainment, life sciences and financial services industries. a wide range of industries. We provide full service representation across the business spectrum, from formation to financing to exit, and everything in between. We deliver sophisticated legal and business advice with outstanding service to achieve our clients' strategic objectives.

BounceChat – Share Here, Share Nearby! Bounce photos, links & events to people nearby & around the world. From 100 miles (places), 1 mile (events), 10 miles (city), 100 miles (area) and around the world (galactic).

Innovation data, insights, and custom research. Venture Scanner enables corporations to research, identify, and connect with the most innovative technologies and companies. We do this through a unique combination of our data, technology, and expert analysts.

There's healthy. There's tasty. Then there's healthy and tasty. At KIND, we believe you deserve both—we call it our brAND philosophy. That's why you'll find all of our snacks are pretty much the nirvana of healthful tastiness. What began with just 8 bar varieties in 2004 has grown to over 22 bars and 6 Healthy Grains snackable clusters, and a multitude of new recipes being perfected and refined to our standards in the KIND kitchen. So whether your snacking style is choosy or adventurous (or a little bit of both), here's something to celebrate: we'll always be thinking up new ways to delight your taste buds and keep your body happy.

RightRound was created out of the successful Internet services delivered at SXSW including attendee WiFi, video streaming, and event production since 2005. Internet technology has an increasing role in events of all kinds. RightRound is the effort to provide the successful solutions that have been used at SXSW, SF MusicTech Summit, and others.

Reviewr (formerly Pitchburner) is a web-based application used to inspire entrepreneurs through engaging competitions.

CoinTelegraph is a completely independent publication covering cryptocurrency, the blockchain, decentralized applications, the internet of finance and the next gen web. We offer the latest news, prices, breakthroughs and analysis with emphasis on expert opinion and commentary from the digital currency community.


Whether you are a local resident starting a small business, an international corporation opening an American headquarters, or a medium sized company considering expansion, San Francisco is the ideal location.

San Francisco is the innovation capital of the world. OEWD supports the City's ongoing economic vitality by strengthening its neighborhoods, businesses, commercial corridors, and workforce. Our goal is to ensure that the City will always be one of the best places on the planet to live, work and play.