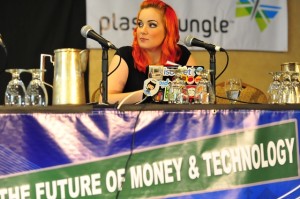 Hotel Kabuki, San Francisco
Our inaugural event featured over 70 speakers, 20 panel discussions, 3 sessions happening simultaneously in conference rooms throughout the day, and a raging cocktail party featuring hosted appetizers and complimentary spiced rum tastings by Kilo Kai. Hope you can join us for our upcoming event!
Speaker Bios on 4/26/10
Mitra Ardron – Natural Innovation, Founder
Mitra Ardron from Natural Innovation works to support the development of clean technologies (energy, water, waste, materials, food). He is particularly interested in the market gap that means technologies with high social and environmental impact cannot raise financing if, for example, their intellectual property is unprotectable, or if the innovators are marketing to, or located in, developing countries.
He has a long, but intermittent, involvement in community currencies, and community networking having written the code for the earliest LETSystem and co-founded GreenNet and the Association for Progressive Communications, and more recently an interest on novel ways to raise finance and resources, for social enterprises.

Bill Barhydt, m-Via, CEO
Bill Barhydt is the CEO of m-Via. Bill is considered by many to be completely insane. That's fine with him. Bill loves to talk about money and hopes that the world starts looking at money and payment in a completely new way over the coming years. Connected, always on devices mean financial inclusion for the majority of people on our world that have never seen a credit card or even had a bank account but now have a mobile phone. At m-Via, Bill and his team are creating an entirely new category of mobile payments for unbanked consumers in the Americas. Bill has been a pioneer in Internet and Mobile technologies for 20+ years. In 2000 the World Economic Forum recognized Bill as one of the original group of 30 technology pioneers for his work in Internet technologies at WebSentric. Bill worked on some of the earliest Internet/Web payment services projects as Technical Director for Netscape and learned the inner workings of money at Goldman Sachs in their Fixed Income Group. Bill's other passion is for baseball which unfortunately he isn't very good at which has relegated him to being a baseball stats freak and mediocre coach. It is Bill's sincere hope that the financial center of our Universe migrates from Manhattan to Silicon Valley and that the Yankees make the same migration.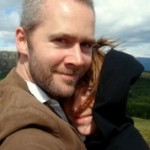 David Barrett, Expensify, Founder & CEO
David Barrett is the founder and CEO of Expensify, making the world a better place one expense report at a time. Prior to Expensify David went through the startup grinder several times (most successfully with Red Swoosh, acquired by Akamai in April 2007), bouncing between technical and management roles. David is perhaps best known for his high-profile termination from his previous employer, which not only earned him his own dedicated TechCrunch story, but was the subject of an MIT ethics debate regarding the boundaries between personal and professional communications. David is an avid tea drinker and world traveler, is engaged to an opera singer, and has the cutest beagle puppy known to man.
John Bates, Mindark / Entropria Universe, MMO Evangelist
At MindArk, John Bates represents Entropia Universe, the first virtual universe with a real cash economy, and is responsible for business development, strategic marketing & PR initiatives throughout North America. An Internet pioneer since 1987, Bates is an owner of Goldstar.com, the world´s leading direct marketer of live entertainment. John co-founded bigwords.com, a leading youth marketer and textbook seller. John consults companies on sales, marketing, brand advocacy, as well as Internet strategy & public relations. Bates has guided the explosive growth of companies from zero to millions in revenues and has experience in virtual worlds dating back to 1994. John is a highly sought after speaker and has garnered excellent ratings at diverse venues like SXSW, Harvard´s Cyberposium, WebAttack, Jupiter Online Developers Conferences, Vanderbilt School of Business Distinguished Speakers Series, St. Gallen School of Business World Leaders Symposium, VeerStichting Symposium, Virtual Worlds, Virtual Goods Summit and more. John brings passion, enthusiasm and long experience in virtual worlds.
Amy Benziger – Social Capital Markets, Co-Producer
Amy Benziger is the Co-Producer for SOCAP10, focusing on content development and conference framework. The SOCAP conference series is produced by Social Capital Media, an integrated media company dedicated to forming partnerships, producing events and incubating ideas around the creation of a social capital marketplace.
Amy also serves as the Events Manager of the Hub, a diverse local and global community dedicated to building solutions for social, economic and environmental sustainability launching in the Bay Area.
Prior to coming onboard with SOCAP Media, she was the youngest sales specialist for Diageo North America, managing San Francisco and the greater Bay Area. Amy is a graduate of Dartmouth College with a B.A. in History with an emphasis on social activism. A lifelong traveler, she has lived and worked in Mexico, Spain, Argentina and Thailand.

Pelle Braendgaard, OpenTransact, Co-Creator
Pelle Braendgaard is a Miami based cofounder of Agree2 a site for negotiating and signing agreements. He has been involved with payment and financial technologies for over a decade. Pelle is currently one of the main evangelists for OpenTransact which aims to create a common open standard for payments and other financial transactions. Previously he was CTO for VeraxPay in Panama and has consulted for investment banks in Europe as well as internet startups throughout the US.
Gary Briggs – Plastic Jungle, CEO
Gary joined the Board of Plastic Jungle in May 2008 and was appointed CEO in November 2008.
Prior to Plastic Jungle, Gary served as Senior Vice President and Chief Marketing Officer at eBay. He was responsible for eBay's branding and marketing activities in North America, including advertising, internet marketing, direct marketing, onsite merchandising, partner relationships, and core category initiatives. In his six-year career at eBay, Gary held other positions including VP of Consumer Marketing for eBay U.S., VP of Global Marketing for PayPal, and General Manager for eBay Canada.
Prior to eBay, Gary was a founder of OurHouse, Inc., an e-commerce company partnered with Ace Hardware. Before this venture, he was Director of Worldwide Brand Strategy for IBM Corporation where he was responsible for the Company's brand positioning and cross-corporate marketing integration. While at IBM, he co-authored the marketing strategy for the company's "e-business" campaign.
Before joining IBM, Gary worked for six years at Pepsi-Cola, most recently as Marketing Director responsible for brand strategy, advertising and sports marketing for the Pepsi brand. In addition, while at Pepsi he developed a joint venture with the Starbucks Coffee Company and Pepsi's bottled water product, Aquafina. Prior to Pepsi, Gary worked for four years at McKinsey and Company as an associate and engagement manager.
Gary also serves on the Board of Ice.com. He graduated in 1984 from Brown University with a B.A. in Political Science and American Civilization. In 1989, he received his M.B.A. from J.L. Kellogg Graduate School of Management, Northwestern University.
Greg Brogger, SharesPost, Founder/CEO
Greg Brogger is a serial entrepreneur and the founder and Chief Executive Officer of SharesPost, Inc. SharesPost was built to bring the benefits of a modern communications platform to the private equity industry and liquidity to its participants. The SharesPost community of private equity buyers and sellers numbers more than seven thousand members and represents more than $40 billion in managed capital. Prior to SharesPost, Greg founded BrightHouse, Inc., a Santa Monica based incubator and investment vehicle for early stage companies. Previously, Greg co-founded Zag.com, Inc. a next generation online auto buying platform as well as CarsDirect.com (now called Internet Brands – Nasdaq: INET). Prior to that, Greg was Idealab's VP of Business Development. Greg began his career advising early stage technology companies as an associate at Wilson Sonsini Goodrich & Rosati. Greg received his B.A. from U.C., Berkeley, his J.D. from the University of Pennsylvania and his MBA from The Wharton School.

Cathy Brooks, Other than That, Founder and Raconteur
What began for Cathy as a career telling other people's stories has evolved into a journey of helping others to tell their own stories for themselves. A "classically trained" Journalist, Cathy's passion for communications began with her first job ripping wire copy and has evolved to encompass nearly every platform and aspect of media – from reporting and editing to management, talent casting and guest booking. Cathy also has curated content for several leading technology industry conferences. After engaging as an activist for LGBT equal rights, Cathy began to explore the influence of personal stories in people's professional lives.
Through her San Francisco based consulting firm, Cathy now helps companies and individuals navigate new technologies with the purpose of leveraging these platforms to tell stories. Through workshops and consulting services, Cathy walks clients through the story-telling process and towards the deep engagement that comes from authentic communication. Every week Cathy brings these discussions to life on Social Media Hour, a live talk show on which industry leaders and average folks share their experiences and stories. The program, for which Cathy is Executive Producer and Host, puts technology in human terms, and lets the audience interact via text chat and phone.
Bruce Cahan – GoodBank, Founder
Bruce Cahan is an Ashoka Fellow, a nonresidential fellow of Stanford's Center for Intenet & Society, a social entrepreneur, corporate finance lawyer, merchant banker, government technologist, geospatial visionary, Google Tech Talk speaker and 9/11 emergency responder. Bruce is creating a high transparency bank, known now as the GoodBank™(IO) project. Through the bank, regional quality of life measures will reward credit and savings customers, favoring sustainable choices. The bank will invest in livable cities and their environmental, public health and other social sector programs, and their nonprofit and social entrepreneur partners. (For more on GoodBank, seehttp://bit.ly/CahanFRBSF)
Wences Casares – Bling Nation, Founder, Co-Chief Executive Officer and Director
Wences is responsible for overseeing the long-term direction and growth of Bling Nation. In addition to his role at Bling Nation, he is a founding partner of MECK, Ltd., a private investment firm based in Santiago, Chile. As a global entrepreneur specializing in the technology and financial markets, Wences was instrumental in several business developments before founding Bling Nation. In 1994, he launched and later sold Argentina's first Internet Service Provider, Internet Argentina S.A. He later founded Patagon, an online brokerage and Latin America's first comprehensive Internet financial services portal. Wences served as the Chairman and CEO of Patagon, overseeing the expansion of its online banking services to the United States, Spain and Germany and its sale to Banco Santander (NYSE: STD). In 2002, Wences and his partners at MECK founded Banco Lemon, a Brazilian retail bank serving the underbanked population, which they have helped grow into the largest microfinance institution in Brazil. Wences also founded New York City-based video game developer Wanako Games, which was later acquired by Vivendi Universal (Euronext: VIV). He is a member of the Young Presidents' Organization and an elected member of the World Economic Forum's "Global Leaders of Tomorrow" Class of 2001. He was also selected as an Endeavor Entrepreneur by Endeavor, an organization that identifies and supports emerging entrepreneurs, and serves as a board member for the organization. Wences also previously served on the board of Viva Trust, an organization that supports sustainable development in Latin America, and also founded Fundacion Sintesis, a non-profit foundation based in Chile. He studied business administration at the Universidad de San Andrés in Buenos Aires, Argentina and completed the Owner/President Management program at Harvard University.
Gurbaksh Chahal, Founder & CEO, gWallet
Gurbaksh is a die-hard internet entrepreneur. In January 1999, he started his first company, ClickAgents at the age of 16. It was one of the first ad networks focused around performance-based advertising. Eighteen months later he sold it for $40 million to ValueClick. In 2004, he launched his second company, BlueLithium. The company was focused on data, optimization, and analytics and became a pioneer of behavioral targeting. BlueLithium was named one of the top 100 private companies in America three years in a row by AlwaysOn, and in 2006, it received highest honor as Top Innovator of the Year. On September 4th, 2007, Yahoo! announced that it was acquiring BlueLithium for $300 million in cash. He has appeared on The Oprah Winfrey Show, Bonnie Hunt, EXTRA, Neil Cavuto, among others, and has been profiled in such publications as The New York Times, Entrepreneur magazine, and The San Francisco Chronicle. In September 2009, Chahal launched gWallet, a virtual currency platform that monetizes online communities, games and content. The company was first to market with bringing alternative payment formats – like videos and movie trailers – and leading brands – like Coke and Volvo – into the virtual currency ecosystem.
Eric Chan, Embee Mobile, COO
Eric is the COO at Embee Mobile, an e-commerce provider of prepaid mobile on social networks. He has spend over a decade in mobile building technology, products and services to benefit mobile operators, handset manufacturers, ISVs, and content providers. Prior to Embee Mobile, he founded Caboodle Networks, a company focused on mobile search, which he eventually sold to Mobile Content Networks in 2007. He has held Technology Marketing and Business Development roles at Inktomi, Keynote Systems, Pixo, Sun Microsystems and Wells Fargo Bank. In addition, Eric is also an Adjunct Professor in the School of Computer Science at Carnegie Mellon University. He can be found online on twitter: @mobileslate, his blog: Mobileslate, and podcast, Mobile Presence, He holds a Masters in Software Engineering and a Bachelors in Business Administration, both from Carnegie Mellon University.

Jeff Clavier – SoftTech VC, Founder/Managing Partner
Based in Palo Alto, California, Jean-Francois "Jeff" Clavier is the Founder and Managing Partner of SoftTech VC, one of the most active seed stage investors in Web 2.0 startups. Since 2004, Jeff has invested in more than 70 consumer Internet companies in areas like social media, communities, search, gaming or consumer infrastructure, almost exclusively in Silicon Valley. With over 20 years of operational, entrepreneurial and venture capital experience, Jeff is able to add relevant perspective and value to his companies as they grow from inception to maturity, and hopefully, success.
In 2007, Jeff was recognized as one of the 13 "Web 2.0 King Makers" by (late) Business 2.0, and in 2008, BusinessWeek named him one of "The 25 Most Influential People on the Web". He is often noted for his investments in categories such as "passion-centric communities" or online gaming, or for having sold a number of his Web 2.0 startups to the likes of Yahoo, AOL, Intuit or more recently Twitter.
Kurt Collins, enole, Co-Founder & CEO
Kurt Collins has been working with entrepreneurs and technology since his tenure at MIT in the late 90's. After working as an engineer at companies such as Silicon Graphics, Razorfish and CNET Networks (for the Games and Entertainment division), he joined the business development team that helped Photobucket double their user base in preparation for an acquisition by Fox Interactive Media. Later, Kurt joined Clearspring to help grow their developer program and then followed that up to work as VP of Business Development at Ustrive2 (an e-commerce start-up company based out of Phoenix, Arizona). Currently, he's the Co-Founder and CEO of enole, an identity company focused on making your identity as mobile as you are.

Charles Eisenstein, "The Ascent of Humanity", Author
Charles Eisenstein is the Author of The Ascent of Humanity and the upcoming Sacred Economics, and two influential essays on money: "Money and the Crisis of Civilization" and "Money and the Turning of the Age." A faculty member of Goddard College, he speaks and writes about civilization, economics, and the evolution of human consciousness.
Hill Ferguson, Zong, Vice President Product Management & Marketing
Hill is responsible for product strategy and marketing at Zong. A payments veteran, Hill spent the last decade developing and managing new payment services in Silicon Valley. As General Manager for Yodlee's Personal Finance Products, Hill led the development and distribution efforts for several new and innovative payments products currently being used by top banks and web portals. At Yahoo! Hill produced and managed several consumer products, including a consumer bill payment product and a peer-to-peer payment service. In his spare time he manages LoanBack, a "friends and family" loan management service he co-founded in 2005. Hill earned a BS and an MBA, both from Vanderbilt University.
Betsy Flanagan, Wells Fargo Bank, Online Sales and Marketing Strategy
Betsy Flanagan manages Online Sales and Marketing for the Education Financial Services Group at Wells Fargo Bank. Previous positions at Wells Fargo include investor relations and Internet strategy. Outside of Wells Fargo, Betsy founded StartupStudio.com, a podcast featuring her interviews with some of the world's most innovative entrepreneurs, including the founders of Southwest Airlines, Coinstar, Ariba and ZipRealty, among others. Startup Studio has been distributed via AllBusiness.com, the University of Virginia's Darden Graduate School of Business, and San Jose Mercury News' podcast Inside Silicon Valley. Prior to joining Wells Fargo, Betsy was a wealth manager at DLJ (now CSFB), where she advised company founders who had recently sold or taken their companies public. Betsy also founded and sold Georgetown Tutors (now Georgetown Learning Centers, www.learnglc.com), a college prep tutoring center. Betsy has an MBA from the University of Virginia's Darden Graduate School of Business and an AB in anthropology, cum laude, from Harvard College.
Sean Foote -UC Berkeley Haas School of Business, Faculty
Mr. Foote has been a venture capitalist investing in early stage companies since 1998, including cleantech companies Solaicx and Integrated Photovoltaics, SaaS company Green Border (sold to Google), and materials companies Eoplex Technologies and Integrated Materials, Inc. Previously, Mr. Foote was a management consultant with Boston Consulting Group and a systems engineer for AT&T Bell Laboratories.
He is philanthropically interested in microfinance, serving as board member of Silicon Valley Microfinance Network and a Trustee of Freedom From Hunger, as well as education, as co-founder of Community Promise ("You graduate high school, we'll pay your California college tuition"). He is Chairman of the Development Council of Entrepreneurs Foundation, a non-profit organization that engages high growth companies in corporate citizenship and philanthropic efforts, and sits on the Advisory Board of Silicon Valley Bank's Private Client Services.
Mr. Foote is on the Professional Faculty of the University of California-Berkeley's Haas School of Business where he teaches two courses: Venture Capital & Private Equity, one of the most highly sought classes at the school, and Microfinance, which is simulcast to over 30 college campuses around the world, including 13 of the top 20 U.S. MBA programs.
Mr. Foote received his undergraduate degree in Electrical Engineering from the University of Missouri Rolla (1988), and his MBA from the University of Virginia's Darden Graduate School of Business (1993), where he received the Shermett Award granted to the top 3% of students. He is a middling singer/songwriter (www.myspace.com/seanfoote) and an avid triathlete and sailor.
Rob Garcia, Lending Club, Sr Director, Product Strategy
Rob has been creating innovative ecommerce and web based products for more than 10 years, delivering outstanding web experiences for his clients. He is currently the Senior Director of Product Strategy at LendingClub.com, responsible for the overall product roadmap and experience. Under his leadership, Lending Club's website has become a rapidly growing online financial community, winning numerous prizes such as the Webby Award as best Banking site, the W3 Silver Award as outstanding Financial Services website, two WebAwards for outstanding website in the Financial Services and Investment categories, and the Interactive Media Award as Best-in-Class Banking website. Rob has quickly become a leading voice in the peer-to-peer lending, microfinance, and emerging finance 2.0 space, blogging, tweeting, and speaking passionately about the exciting new products and technologies available. Rob holds a Computer Science degree and an M.B.A. in Entrepreneurship from Babson College.
Saul Garlick, ThinkImpact, Founder & Executive Director
Saul Garlick is the founder and executive director of ThinkImpact, an international non-profit organization that connects American students to rural villages in Africa to alleviate poverty through a sustained commitment to social innovation, leadership and entrepreneurship. Saul served as managing editor of the SAIS Review, as founder and Editor-in-Chief of The Hopkins Donkey and has worked as acting desk officer for Angola in the Bureau of African Affairs at the U.S. Department of State. He is a contributor to The Huffington Post, Social Edge and Carnegie Council's online magazine, Policy Innovations.

Menekse Gencer, mPay Connect, Founder
Menekse Gencer founded mPay Connect, a consulting service for clients seeking to launch mobile payments. Her consulting service advises banks, mobile network operators, and third parties on go-to-market-strategy, product design, and business development. Her market expertise extends from North America to emerging markets such as Bangladesh and sub-Saharan Africa. Prior to founding mPay Connect, Menekse led PayPal Mobile's Business Development efforts in North America for two years during which time she closed PayPal's first mobile network operator deal to launch PayPal Send Money on Sprint.
Menekse has an MBA from Wharton and a BA in Macroeconomics from Harvard University and was previously featured on the cover of Fortune Small Business Magazine for her innovative startup in emerging technology. She is the founder of the Mobile Payments Series(TM) initiative which hosts panel discussions and networking events for professionals in the mobile money industry and has over 375 members in her LinkedIn Group: Mobile Payments Series – mPay Connect. She is a recognized expert in this field and has lectured on mobile money at events for Harvard Business School, Wharton MBA, and Columbia Business School. She will participate in the World Economic Forum in Africa around Mobile Finance and Economic Development and is a frequent guest speaker at mobile money conferences globally. Menekse is a board advisor to several startups in this space and has advised angel investors, venture capitalists, and hedge funds on the mobile money industry. She has 17 years of experience as a consultant and industry leader in high tech, mobile, and financial services.
Ryan Gilbert – Venrock, Entrepreneur-in-Residence / BillFloat, CEO
Ryan Gilbert is an Entrepreneur-in-Residence at Venrock, and is CEO of BillFloat, an early stage payments company backed PayPal and Venrock. Ryan was previously Vice President of MoneyGram International's PropertyBridge division, following MoneyGram's acquisition of PropertyBridge in October 2007. Ryan was PropertyBridge's CEO and co-founder. He is an active investor and advisor to innovative early stage payments companies including Eventbrite and Square. Ryan is a member of the State Bar of California, and is also admitted to practice law in the United Kingdom and South Africa. He earned his Bachelor of Commerce and Bachelor of Laws from the University of the Witwatersrand, Johannesburg.
Guy Goldstein, Pageonce, CEO
Guy brings over 16 years of experience in all aspects of technology, product development, management and strategy. Prior to Pageonce, Guy served in an executive position of Corporate Development at HP software, responsible for mergers, acquisitions and strategy. Before that, Guy spent 9 years in various R&D executive roles at Mercury Interactive. Guy holds a bachelor's degree in Business and computer science, cum laude, from the Tel-Aviv University. Guy served in the Israeli Air Force as a major and fighter pilot.
Mark Goldstein, Home Account, Founder / CEO
Mark is a seven-time entrepreneur and CEO of Home Account Inc. the firm behind www.refinance.com,www.home-account.com and www.mortgagegrade.com mortgage matching systems. Mark is also Chairman of Loyalty Lab, a marketing systems provider to banks and brands. Formally he was CEO of Bluelight.com, now a part of Sears and graduated from the University of Pennsylvania where he attended the Wharton School.

Alex Gordon-Brander, Global Energy Bank, President and Founder
Alex Gordon-Brander, CFA, FRM, MSI(Dip.) is the President and Founder of the
Global Energy Bank
. He is a 17-year financial industry veteran whose career has included trading Japanese bonds, commercializing Structured Finance analytics and architecting a bond trading system which has traded over $1trn of US Corporate Bonds. In recent years, he has turned his entrepreneurial focus to energy and the environment, including drafting the Environmental Business strategy for Standard & Poor's . He is a Principal of
Algae Systems
, a leading-edge renewable energy production company.

Vikas Gupta, Jambool, Founder/CEO
Vikas Gupta co-founded Jambool in 2006 with current CTO Reza Hussein. The company launched several popular Facebook applications in addition to the company's flagship product, Social Gold™, an industry-leading virtual economy platform for online games, applications and virtual worlds. Social Gold enables developers to create and manage their own white-labeled virtual currency, provide an unparalleled payments experience to their users, and optimize their virtual economy using robust analytics. As CEO, Vikas Gupta provides expertise in managing virtual economies and leads the management team with a focus on product vision and development. Prior to co-founding Jambool, Inc., Vikas spent 7 years at Amazon.com where he led the Payments group and Web services products – building one of the busiest transaction processing systems in the world. Vikas was also the lead inventor for Amazon.com's Flexible Payments Service product. In 2004, Vikas co-founded Amazon.com's India office in Bangalore, and oversaw the engineering teams. Vikas holds a Bachelor of Technology in Computer Science and Engineering from IIT Kanpur and a Master of Science in Computer Science from Georgia Tech.
Sean Harper, TransFS, CEO
Sean is the co-founder and CEO of TransFS (Transparent Financial Services) – a comparison shopping website for business financial services. Prior to starting TransFS, Sean worked as a venture capitalist at Longworth Venture Partners and William Blair Capital Partners and as a consultant at the Boston Consulting Group. Sean holds an A.B. in economics from the University of Chicago, where he also studied computer science and an MBA from the University of Chicago Booth School of Business.
Christine Herron, First Round Capital, Principal
Christine Herron is a Principal with First Round Capital, an early-stage venture capital firm. Previously, Christine was a director at Omidyar Network, where she developed the Media practice strategy and drove $15 million in early- stage placements.
Prior to joining Omidyar Network in 2005, Christine was the VP of Marketing for Mission Research, which develops small business CRM solutions. While there, she led marketing from initial business plan authoring through paying customer and distribution partner acquisition. Earlier, Christine was the founder and CEO of Mercury2, a software-as-a-service developer of international trade logistics systems. She also managed developer tools at NetObjects, and played for the Internet Server Team at Microsoft.
Christine started as an investor with Geocapital Partners, where she focused on early Internet infrastructure and network management software. Her investments there included Netcom Online Communications, AXON Networks, D-Vision Systems, ViaGrafix, and FocusVision. In each case, Geocapital was the initial professional investor and helped to bring the company to a dominant market position.
She currently serves on the advisory boards for Mission Research, Rebel Unit, Transpond, TypePad, and Web 2.0 Expo. Christine has previously served on the Nonprofit Technology Conference (N-TEN) advisory board and Alonzo King's LINES Ballet Board of Directors, and co-managed STIRR Pitch Lab. She has spoken at numerous industry events including AlwaysOn, DEMO, FOO Camp, mesh, MIT/Stanford Venture Lab, NetSquared, SVASE, TechCoire, Web 2.0 Expo, and Web 2.0 Summit.
Christine earned her MBA at Stanford University, and her BA in English at Columbia University, Columbia College.
Laura Hertzfeld, EconomyStory.org (Public Radio Exchange), Managing Editor
Laura Hertzfeld is a writer, editor, and producer who's an expert in helping organizations like PBS and NPR develop their web strategies and organize content for a wide range of audiences. She is currently working with the Public Radio Exchange (PRX) as Managing Editor of EconomyStory.org, a public media project about how communities around the U.S. are coping in the economic crisis. She is also a contributor to NPR's Morning Edition. Laura spent 2008 covering the presidential election for PBS and managing their election project, PBS Vote 2008.
Prior to moving into public media, Laura was a senior editor at Yahoo! News. At Yahoo!, she managed a team of six editors and planned coverage of major news events, including the 2006 midterm elections and the five-year anniversary of 9/11. As a reporter, Laura covered oil and gas markets for Platts, a McGraw-Hill portfolio of energy business media. She has also written on a variety of lifestyle topics for publications and websites including PopTech, Los Angeles Magazine and Premiere, and served as a mentor at the AFI Digital Content Lab. She holds a degree in history from Barnard College, Columbia University. Laura can be found on Twitter (@laurahertzfeld) and writing about cool news items on her personal blog, News Junkie & Vagabond.
Arno Hesse, Bernal Bucks, Co-creator
Arno Hesse is a co-creator of Bernal Bucks, a working pilot for community money in San Francisco. Until 2009, he was Executive Vice President for Retail Products and Marketing at Union Bank. As Principal of ActEdge, Arno engages with organizations on changing their culture for strategy execution. He has worked on strategy and customer engagement initiatives with technology ventures and financial institutions like Wells Fargo, Commerzbank, Fireman's Fund, Wachovia. Arno is a founding member of the Slow Money Alliance.
Chris Heuer, Social Media Club, Founder
Chris Heuer launched his first interactive agency, Guru Communications, out of South Beach, Florida in 1994. He has since helped numerous startups with go-to market strategies, product design, web site development, online marketing campaigns, ecommerce and what is now widely referred to as Social Media.
Chris formed Social Media Club in March, 2006 to educate professionals on the greater significance of what it means to be social and how media production/consumption has changed. To this end, Social Media Club has local groups around the world promoting media literacy, encouraging the sharing of lessons learned, promoting industry standards and discussing questions of ethics.
More recently, Chris launched a new kind of ad-hoc consultancy appropriately called AdHocnium. Together with a senior team of "Creative Catalysts" from around the world, AdhHocnium developes innovative growth strategies for global client that leverages emerging technology and social media.
Celia Hirschman, KCRW "On the Beat"
Celia Hirschman is the host of KCRW's "On the Beat". Each week, industry veteran Celia Hirschman considers the changes and trends happening in the music business. An independent consultant for the music business, she founded the marketing consulting company Downtown Marketing and also runs the UK-based record label One Little Indian in North America. She works with artists such as Bjork, The Twilight Singers, Lloyd Cole, Daniel Agust, Polly Paulusma, and many others, and has served in senior management at Palm Pictures, Mercury Records and A&M Records.
Damon Hougland – PayPal, Senior Director – Product Development – PayPal Platform
Damon Hougland is a geek. He is the Senior Director of the PayPal Platform. This means he leads the Product Development teams focused on creating PayPal's API service suites. He is also co-author of three books on Java and wireless technologies. He has a passion for all technologies that are viral and disruptive. More than anything he wants to make developers on the PayPal Platform successful beyond their wildest dreams.

Tara Hunt – "The Whuffie Factor", Author / Shwowp, Co-Founder
Tara 'missrogue' Hunt, named as one of the most influential women in technology by Fast Company Magazine, has spent >15 years living her life online. Tara understands how the participatory web is changing all of our relationships: B2C, B2B and C2C. She doesn't believe in pushing messages or creating strong brands, only in the power of building relationships. Tara wrote the book The Whuffie Factor is working on her second book, Happiness as Your Business Model, speaks all over the world on the subject of online marketing and business strategy and is the co-founder and CEO of Shwowp, a startup launching in 2010.

Jessica Jackley, Kiva, Co-Founder
Jessica Jackley is co-founder of Kiva.org, the world's first peer-to-peer online micro-lending website. Kiva.org allows internet users to lend as little as $25 to entrepreneurs in the developing world, providing affordable capital to start or expand a small business. In just three years Kiva has helped raise over $61 million and connected thousands of people across 120 countries. A graduate of the Stanford Graduate School of Business, Jackley's work has been featured on The Oprah Winfrey Show and the Today Show. She brings a fresh perspective on the personal nature of giving and how new generation leaders can innovate through technology.
Prior to founding Kiva, Jessica worked for the Stanford Center for Social Innovation, Village Enterprise Fund, Amazon.com, Potentia Media, the International Foundation, World Vision, and others. Jessica speaks widely on microfinance and social entrepreneurship and has been featured in a wide array of media and press including Oprah, the Today Show, CNN, BBC, NBC, ABC, PBS, NPR, the WSJ, NYTimes, the Economist, and more.
In addition to her speaking engagements in the U.S. and internationally, Jessica serves as a director on several boards related to micro-enterprise development, including Opportunity International.
Travis Kalanick, Angel Investor
Travis Kalanick is a successful entrepreneur in the areas of consumer Internet, p2p, and enterprise content delivery. His most recent company, Red Swoosh, was sold for $19M to Akamai Technologies in April 2007 after receiving $1.7M in funding from August Capital, Mark Cuban, and Crosslink Capital. Prior companies include Scour, the world's first p2p search engine where Kalanick also attained the dubious distinction of having been sued for $250 billion. Today Kalanick invests in and advises kick-ass startups founded by truly awesome entrepreneurs – while he recharges before his next gig.
Andy Kleitsch – Billing Revolution, CEO Founder
Andy is a serial entrepreneur bringing a deep background in mobile operator billing technology and mobile data product management. Prior to founding Billing Revolution Andy was the Sr. Manager of the AT&T Wireless mMode portal. Before entering mobile, Andy was the founder of WeddingChannel.com (a leading wedding planning web destination) which was later sold to the Knot for $80+MM.
Andy resides in Seattle Washington and enjoys windsurfing when he is not spending time with his wife and two children.

Andrew Kortina, Venmo, Co-Founder
Andrew founded Venmo with Iqram Magdon-Ismail, where he works on product development and customer support. Prior to Venmo, Kortina worked with Betaworks to help build Bit.ly, a tool for shortening and sharing links. Previously, he worked at OMGPOP, and Carrot Creative. He has consulted on social media strategy for brands such as MLB, Colbert Report, NBC, and The Onion. Kortina holds degrees in Philosophy and English from the University of Pennsylvania. For fun, Kortina crossfits and explores the lovely NYC.
Micki Krimmel, Founder & CEO, NeighborGoods.net
Micki Krimmel (aka Mickipedia) is the founder of NeighborGoods.net, a community where you can save and earn money by sharing stuff with your friends. Previously, Micki ran the community department at Revver.com and led the interactive efforts for Participant Media where she managed the social media campaign for Al Gore's An Inconvenient Truth. Micki can often be found speaking and writing about online community development and playing roller derby with the LA Derby Dolls.
Guillaume Lebleu – Banking Technologist
Guillaume (@giyom) has been a banking technologist for the past 8 years. He was a co-founder of Brixlogic, an XML middleware company, then a senior architect at Diebold, which acquired Brixlogic in early 2007. He has been an advocate of open specifications in the banking industry for many years and has contributed to banking specifications such as IFX. In his spare time, he writes at http://lebleu.org on how technology is changing money and he contributes to local currency initiatives.
David Levy – Generocity Partners, Inc., Chairman
Generocity Partners Inc is a social venture holding company that owns majority interests in a variety of integrated platform assets: Generocity Media Partners Inc, parent company of MediaOne Services– Northern California's largest independent broadcast company and Mayacamas Ranch, A Generocity Resort in Calistoga, CA that serves as the Bay Areas premier destination for wellness, corporate and philanthropic workshops and retreats. CEO Stephen Seligman leads the day to day operations and was the former CEO and owner of the hightly successful Learning Annex.

Chris Lindstrom, Co-Founder, Social Labs
Chris Lindstrom is a Co-Founder of Social Labs. Chris worked for the Schumacher Society from 2003 to 2008. He organized the Society's June 2004 conference "Local Currencies in the Twenty-First Century: Understanding Money, Building Local Economies, Renewing Community." The conference brought together 300 local currency theorists and activists from 17 countries in a seminal gathering. Chris is a founding board member of BerkShares, a local currency for the Southern Berkshire region. He is also a co-founder and member of the Fund for Complementary Currencies and a founding member of the Slow Money Alliance. In 2008 he helped organize the "Economics of Peace Conference" along with RSF Social Finance and the Praxis Peace Institute. He is also a passionate networker and bridge builder.




Dave McClure, Founders Fund,Startup Investor
Dave McClure has been geeking out in Silicon Valley for over twenty years as a software developer, entrepreneur, startup advisor, angel investor, blogger, and internet marketing nerd. Dave currently runs FF Angel, a seed-stage investment program for Founders Fund, and also manages the fbFund REV incubator program on behalf of Facebook, Accel Partners, and Founders Fund. Dave's passion is helping startups with marketing, product strategy, and startup metrics, and he is an advisor or investor for over 30 companies including: Canopy Financial, CreditKarma, KissMetrics, Mashery, Mint, RichRelevance, Simply Hired, SlideShare, TeachStreet, and Twilio.
Karl Mehta, PlaySpan, Founder & CEO
Karl Mehta is Founder & CEO of PlaySpan Inc, an Inc 500 fastest growing company and a leader in monetization platform for online games, social networks and new media. Karl brings over 18 years of experience to PlaySpan in founding, building and funding technology start-ups in the US and International markets.
Prior to founding PlaySpan, Karl was founding team at MobileAria Inc. (acquired by Wireless Matrix) based in Mountain View and co-founder/ CEO of OmniLabs Inc., based in Singapore and India. Prior to that, he held executive positions at Hughes leading new business and technology development.
Karl was selected "Entreprenuer of Year" 2009 finalist by E&Y for Northern California and is a Charter member of TiE-Silicon Valley and board member of Ecosystem Ventures.

Jack Moffitt, Collecta, CTO,
Jack Moffitt is a hacker and entrepreneur based in Albuquerque, New Mexico. He has founded several startups built on XMPP technology including Collecta, a real-time search engine for the Web, and Chesspark, a real-time, multi-user gaming platform.
Previously he created the Icecast Streaming Media Server, spent a lot of time developing and managing the Ogg Vorbis project, and helping create and run the Xiph.org Foundation. All these efforts exist to create a common, royalty free, and open standard for multimedia on the Internet.
He is passionate about Free Software and Open Source, technology, music, and photography.
Jolie O'Dell, Mashable, Social Media & Tech Reporter
Jolie O'Dell is Mashable's Social Media and Tech Reporter. In the past, O'Dell has worked for ReadWriteWeb, on newspapers, on magazines, for book publishers, for serial entrepreneurs, on startup teams, at advertising and marketing agencies, and for enterprise blogs and websites. O'Dell has a B.A. in Media Studies from Shenandoah University.

Ben Parr, Mashable, Co-editor
Ben Parr is a respected tech journalist, web entrepreneur, sci-fi author, and aspiring world changer. He is currently Co-Editor at Mashable, the world's leading online publication on social media and web technology. He's appeared in media such as CNN, the BBC, and The New York Times. In addition, he is working on a new, currently unannounced startup and recently completed his first sci-fi novel, Desel. In the past, he worked on Facebook applications and in the web health space.

Aaron Patzer, Mint.com, Founder / Intuit Personal Finance Group, VP and General Manager
Aaron Patzer is the VP and General Manager of Intuit's Personal Finance Group, managing the Mint and Quicken Desktop brands. He is also both the visionary and technical mind behind Mint.com, acquired by Intuit in fall 2009. Aaron designed Mint to meet the needs of people who value the immediacy of the web, simplicity and their free time. Prior to founding Mint, Aaron was an architect and technical lead for the San Jose division of Nascentric. Before Nascentric, Aaron worked for IBM and founded two web development and online marketing companies: PWeb and International. Aaron holds an MSEE from Princeton University and a BS in computer science, computer engineering, and electrical engineering from Duke University. He has 10 patents filed or pending. Aaron's innovation leadership has been recognized by national and international organizations. CNNMoney identified him as one of six Money Heroes in the US in 2008 and a Top 40 under 40 entrepreneur in 2009, and Inc. magazine included him in a list of the Top 30 US Entrepreneurs under 30. He was named one of just 34 worldwide Tech Pioneers by the World Economic Forum of Davos, Switzerland in 2008.
Peter Pham, BillShrink, CEO
As CEO of BillShrink, Peter drives company expansion and is an advocate for customer rights and transparency among service providers. He was previously vice president of business development at Photobucket.com, where he was the fifth employee and was responsible for driving user acquisition, strategic partnerships and corporate development. Photobucket was acquired in 2007 by Fox Interactive Media, a division of News Corporation.
When Peter left in 2008, Photobucket had grown to more than 61M users, making it the #1 photo sharing site and the 38th most visited site in the U.S. Prior to Photobucket, Peter was in the enterprise space for more than 8 years working in sales, marketing, reseller channel development, product and strategy for multiple startups in the fields of mid-range server computing, software as a service, solid state storage and mobilization of enterprise software.
Peter holds a bachelor's degree in biological sciences and a minor in business management from the University of California, Irvine.
Pooj Preena, Hi-media USA, CEO
Pooj Preena is the CEO of Hi-media USA and runs the Payments Business Unit out of the company's San Francisco office. Through its product offering Allopass, Hi-media Payments is a leading provider of micropayment solutions worldwide and has been in business for more than eight years. Its parent company, Paris-based Hi-media Group, also operates a leading display ad network and content publishing business and now employs more than 500 employees worldwide in 12 countries. Most recently, Pooj was at Jangl, where as a member of the management team, he drove a number of partnership and distribution efforts. He came to Jangl from Skype, where as the first US employee he developed and executed key partnerships that comprised the Skype hardware partner ecosystem and contributed significantly to the company's value at acquisition by eBay in 2005 for over $2 billion. Pooj has invested in or consulted for prominent technology ventures including Betaworks, OMGPOP (formerly iminlikewithyou) and Hewlett-Packard. As a strategy consultant at Scient Corporation, he advised a broad spectrum of start-ups and Fortune 100 companies on using the internet for competitive advantage. He sits on the board of advisors of several technology start-ups worldwide.
Bhavani Rana, Intel Capital, Director
Bhavani joint Intel Capital in 2000 in India. Prior to joining Intel Capital, he worked with ASG-Omni, an early stage incubation firm focused on technology investments in India. During this time, he worked with early stage companies and worked on the incubation of Tejas Networks, a leading optical networking company in India. Prior to that, he worked with Arthur Andersen advising clients in the telecom and power sectors in India. At Intel, Bhavani's focus areas are mobile investments, specifically mobile commerce, mobile marketing, digital media and security.
His investments include Clickandbuy (acquired by Deutsche Telecom), Speakeasy (acquired by Bestbuy), Airmagnet (acquired by Fluke Networks), Deccanet Designs (acquired by Flextronics), Nipuna (acquired by Satyam) and Clearwire (NASD:CLWR). Bhavani is a BoD observer and is responsible for Intel Capital's investments in Mformation Technologies, PGP Corporation, Singlepoint and Crisp Wireless.
Bhavani has an undergraduate degree in from Sydenham College, University of Bombay and is a Chartered Accountant.

Kevin Reeth, Outright.com, CEO and Co-Founder
Kevin Reeth is the CEO and Co-Founder of Outright.com. Kevin has spent more than 15 years bringing software applications and services for Intuit, Yahoo! and eGroups. With Intuit, Kevin launched numerous small business products, including versions of Quicken, rental property software, and the JumpUp community for entrepreneurs.

Erich Ringewald, BOKU, Chief Technology Officer
Erich is a 24-year technology veteran whose development efforts have powered millions of consumer and payment experiences on the web. Prior to BOKU, Erich architected and led several areas of development for Amazon, most recently creating the AmazonMP3 store. Erich originally joined Amazon after co-founding Accept.com, the person-to-person payment infrastructure that was acquired by the e-commerce leader in 1999, and is still used by millions today. In the 1980s Erich held a number of senior engineering management positions at Apple Computer, where he is perhaps best known for bringing multitasking operating systems to the Macintosh family of computers. And in 1990 he co-founded the legendary PC operating system company Be, Inc. with another Apple refugee, Jean-Louis Gassée.
Dan Robles – The Ingenesist Project, Director
Dan Robles is the Director of The Ingenesist Project, a private think tank in Seattle. TIP serves to predict and specify the framework for a new economic paradigm with the controversial thesis for an Innovation Economy built on a platform of social media where knowledge assets are tangible outside the construct of Wall Street.
Dan is recognized internationally for his early participation in the NAFTA negotiations for the international recognition of engineering professionals – the first modern attempt to treat knowledge assets like a financial instrument.
Dan is also a creative and prolific blogger to several top social media communities. His noteworthy experience in aerospace and aviation as well as the Hollywood entertainment industry in special effects, artistic direction, and musical performance add a refreshing twist to his perception and articulation of complex associations among seemingly disparate values. His clients arise from aerospace, higher education, finance, and diverse corporate marketing concerns.
Eric Ronkin – System Architect, QPay
Eric Ronkin is a system architect, specializing in SOA based transactional systems and business logic engines that interact with a variety of UI technologies – web-based, distributed, mobile, terminals and POS. Currently, he is the Software Architect for QPay. Since joining the team in 2006, Eric has helped grow the company from a start up to becoming the exclusive payment provider for MetroPCS and a major provider for Leap (Cricket), T-Mobile, nTelos, and RPPS bill pay with 15,000 retail locations and transactional volumes that have reached 1000/min and 300,000/day. Eric is also a principal of his own independent web development firm, Ronkin Consulting, and has built numerous e-commerce sites, web services and business systems for his clients, including most notably co-development of ecommerce engine MerchandiZer with colleague Victor Lyons. Three months after its launch, MerchandiZer won PC Magazine's Editor's Choice award for best ecommerce software package.
Previously, Eric served at Spherion Staffing, where his web based ad hoc reporting engine was the major draw of the company's highly lucrative OnPremises temp staffing management system. At Spherion, Eric co-created Spherion's Operational Data Store (date warehouse) before moving on to manage the Ft. Lauderdale Spherion Tech office's EAI Practice, where he managed the JD Edwards OneWorld installation team at IVAX and the American Express special projects/rapid response development team. He replaced the whole development team of wireless infrastructure provider SBA Communications and rewrote their central business systems.
Eric attended the University of Miami School of Medicine before graduating from the University of Miami School of Law. He earned his bachelor degree in Chemistry.
David S. Rose – AngelSoft, Chairman and CEO
David S. Rose is CEO of Angelsoft, the international collaboration platform for early stage angel investing, which supports over 20,000 accredited investors from over 500 angel networks in 45 countries. Angelsoft has connected over 80,000 entrepreneurs with potential investors, and currently processes over 3,000 business plans each month. David is also an Associate Founder of Singularity University, the Google/NASA-sponsored graduate program in exponential technologies, and as its Track Chair for Finance and Entrepreneurship has established one of the first academic programs on the future of finance. A serial entrepreneur and active angel investor, David has founded six companies and funded over 80 others. Red Herring magazine described him as the "Patriarch of Silicon Alley", and Crain's New York Business called him "the father of angel investing in New York". He is currently Managing Director of Rose Tech Ventures, a seed stage venture fund and technology incubator; Chairman of New York Angels, the most active angel investment group on the East Coast; and Chairman of Egret Capital Partners, a middle-market private equity firm.

In 2007, Rosedale was listed among Time Magazine's 100 Most Influential People in The World. Philip Rosedale founded San Francisco-based Linden Lab in 1999, and has led the creation of the virtual world of Second Life from initial concept to a market-leading virtual world, with a robust economy and a global population. As a pioneer in the virtual world industry, Rosedale is actively involved in the strategy, development and design of Linden Lab's products, including the world of Second Life and the Second Life Grid platform. Rosedale is known for his entrepreneurial approach to new technologies, starting a network software company when he was 17. In 1995 he created an innovative internet video conferencing product, which was later acquired by RealNetworks, where he went on to become Vice President and CTO. In 1999, the advent of consumer broadband and better PC 3D graphics inspired Rosedale to leave RealNetworks and found Linden Lab, pursuing his lifelong dream of creating an internet scale virtual world. Rosedale holds a BS degree in Physics from the University of California at San Diego.

Alan Rosenblith, MetaCurrency, CoFounder
Rosenblith has a diverse professional background in music, permaculture, and currency design. After being certified in Permaculture at Santa Fe's EcoVersity, Rosenblith pursued a career in filmmaking. His first film "Dreams of Green" detailed organic farming and was broadcast on New Mexico public television. More recently, Rosenblith has seen his filmmaking as one tool in a broader toolkit to promote human evolution. Rosenblith is currently working in partnership with The MetaCurrency Project, and lives in Portland, Oregon.
Peter Rothman, Intrinsic Trust, Founder/CTO
Peter Rothman is a founder and the CTO of Intrinsic Trust, an early stage start up company developing technologies in the area of trust and reputation management focused especially on the problem of developing trust between parties that do not have prior knowledge of each other.
Additionally Mr. Rothman is doing research and consulting in the areas of social network modeling and visualization, human behavior modeling, recommendation systems and several related areas. Previously Mr. Rothman was the Chief Scientist of Dragnet Solutions where he led the small research department which developed algorithms and architectures for a variety of counter fraud platforms targeting the financial services industry. These systems included innovative distributed computing architectures, biometrics, machine learning, image processing, OCR, web scraping and various other cutting edge technologies. Two systems targeting fraud in face to face transactions in the financial services industry were developed and a live system employing facial recognition and real time behavior monitoring was tested in a five branch pilot in Phoenix Arizona.
Previously Mr. Rothman has been a pioneer in several different fields including Internet Radio and streaming media, Virtual Reality, and Artificial Intelligence. Mr. Rothman was a founder and the CTO of Live365.com where he over saw the system from it's inception to a full featured Internet radio service with an audience of over 1 million listeners a month. Mr. Rothman was also one of the founders of DIVE Laboratories a pioneering company in the field of virtual reality which developed technologies for financial services and government applications. Mr. Rothman also has extensive experience in problems in aerospace and defense notably in the areas of automated sensor management, target tracking, and sensor fusion.
Jim Scheinman, Pageonce, Chief Operating Officer
Jim Scheinman is the COO of Pageonce. He has over 15 years experience with consumer internet and mobile start-ups and was most recently one of the early pioneers of the social networking industry as the first person to join the Birches to launch Bebo in 2005 as a board member and head of business development, marketing and sales. At Bebo, Scheinman was integral in launching the site, leading the business, marketing and sales strategy and its eventual sale to AOL for $850M in 2008. Immediately prior to Bebo, Scheinman was one of the early employees and head of business and corporate development and sales at the first social network, Friendster, where he created the concept of 'engagement marketing' within social networks.
Jim is also the founder of Maven Ventures, his mentor capital business that has helped many entrepreneurs succeed with their internet and mobile start-ups. He also served as an entrepreneur in residence ("EIR") at Charles River Ventures, a leading venture firm where he helped source, vet and advise their web 2.0 portfolio companies. Prior to his internet career, Scheinman practiced corporate and intellectual property law at a leading Silicon Valley law firm. He went on to serve as senior vice president of business development at NBC Internet, a $2 billion public company of NBC & GE before joining Friendster. Scheinman has a BSc in Neuropsychology from Duke University and earned a Juris Doctor at the University of California Davis School of Law.
As one of the industry's leading experts, Scheinman provides regular commentary on mobile, engagement marketing and the future of social networking at conferences and for wide range of publications including; the Economist, Wall Street Journal, New York Times, Ad Week and e-consultancy, in addition to TV and radio. Jim is also a seasoned speaker and is often called upon to talk on the subject of social networking and marketing. In recent times this has included events such as Ad Tech in San Francisco and London, Harvard Business School, Digital Hollywood and the IIA Annual Congress in Ireland.
Steve Schultz, Head of Yahoo! Finance
As the Head of Yahoo! Finance, the #1 financial news and information site on the Internet, Steve Shultz is responsible for all business and content strategy. This includes managing editorial content, business development, partnerships, marketing and sales. Each month Shultz and his team provide more than 20 million users up-to-the minute quotes; original programming (Tech Ticker and features by notable finance experts such as Aaron Task and Laura Rowley); and tools and calculators to benefit consumers and professional investors. He is also responsible for creating unique and effective partnerships with leading content providers (i.e Associated Press, Wall Street Journal, and Motley Fool) and advertisers (i.e.Bank of America, Fidelity, and Scottrade). He holds a BS in Economics from the University of California, Davis and an MBA from the Haas School at the University of California, Berkeley.
Danny Shader – Kwedit, Inc., CEO
Danny Shader is the founder and CEO of Kwedit, Inc., an innovative provider of alternative payments. Kwedit enables people who do not have a credit or debit card or who prefer to pay with cash to complete on-line or remote transactions safely and easily, including payments for digital content and virtual goods. Prior to founding Kwedit, Danny served as CEO of Jasper Wireless, Inc. Before Jasper, Danny served as the President and CEO of Good Technology, Inc., the leader in standards-based enterprise wireless messaging and data access, which Motorola acquired in 2007. Before Good, Danny served as a vice president and general manager at Amazon.com, which he joined when Amazon acquired Accept.com, the first consumer-to-consumer payment services company, which Danny co-founded and led as CEO. Danny earned a B.S. in Industrial Engineering and Operations Research from the University of California at Berkeley and an M.B.A. from Stanford University.
Conrad Sheehan, mPayy, Founder & CEO
Conrad Sheehan founded mPayy in 2007 and has extensive experience in the payments industry. Prior to founding mPayy, Conrad was a senior vice president at JPMorganChase and head of its Consumer Payments business, where he was responsible for the bank's retail payment products that serviced the bank's extensive corporate and public sector clients. While at JPMorganChase, Conrad grew the company's Consumer Payments business from $80 million to more than $120 million by commercializing numerous Internet and telephony-based payment solutions. Prior to joining JPMorganChase, Conrad was a partner at Accenture, where he worked with global financial institutions focused on transaction processing, risk and payments. Conrad also worked with Bank of America, IBM and Chase to create Viewpointe, the largest provider of digital check archival and exchange services. Conrad holds an MBA from the University of Chicago and a bachelor of arts degree in economics from Holy Cross College.
Morgan Simon, Toniic Angel Investor Network, Co-Founder
Morgan Simon is a serial social entrepreneur with particular expertise in impact investment and international development. Morgan leads the Toniic angel investor network, a community of angels focused on social enterprise domestically and globally. She is also the co-founder of Innovación Investments, which is currently launching Texas's first community development venture capital fund (CDVC). As the founding executive director of the Responsible Endowments Coalition, Morgan brought together 100 colleges and universities across the country, helping to move their $200 billion in endowment dollars towards impact investment. Morgan has also worked with grassroots organizations and the UNDP in Mexico, Honduras and Sierra Leone. She currently serves on the boards of the Social Venture Network, the SJF Institute (affiliated with SJF Ventures) and La Peña Cultural Center.

Jeremy A. Smith, SecondMarket, Inc., Chief Strategy Officer
Jeremy Smith is responsible for helping set the strategic direction of SecondMarket. He is in charge of the company's marketing, business development, new markets and market intelligence programs. Prior to joining SecondMarket, Mr. Smith was the President of Arthur Lauer, Inc. where he redesigned and implemented the company's business strategy and marketing program. Prior to his time at Arthur Lauer, Mr. Smith worked at the private equity firm Alliance Holdings where he aided in developing the firm's business model and marketing program to enhance its deal sourcing and closing capabilities. Before Alliance Holdings, Mr. Smith was an investment banker at Houlihan Lokey Howard & Zukin where he focused on valuations, mergers & acquisitions, and corporate restructurings.
Mr. Smith graduated with honors from Emory University and received a bachelor's degree in business administration. He is a frequent speaker at conferences on the topic of trading illiquid assets and has appeared in many leading publications, including The American Banker, BusinessWeek, DowJones, Los Angeles Times and Wall Street Journal. Mr. Smith has also been featured on CNBC, Business News Network and Fox Business News.
Redg Snodgrass, Alcatel-Lucent, Sr. Director of Strategic Alliances
Redg Snodgrass is the Senior Director of Strategic Alliances at Alcatel-Lucent. Previously, he was the Vice President of Business Development at Skout.com.
Redge has worked with a variety of start-ups businesses in Silicon Valley, including the most notable, Square Trade. At Square Trade, Redge served as Sales Director in the E-Bay Motors division. He played an integral role in creating the auto warranty division, which lead to his Director of Sales role for the 45 person division. As Director of Sales, he lead the division to a 15 million dollar revenue run rate a year.

Ted Sorom, Rixty, CEO
Ted is CEO of Rixty, a cash-based payment system that allows youth & adults to pay for online entertainment using Coinstar & the Rixty prepaid card. Ted has extensively researched youth and unbanked consumers, their financial habits and their alternative payment choices. Prior to founding Rixty, Ted developed cutting edge toys and consumer products at Wild Planet Entertainment for retailers such as Target, Gap Kids and Dreamworks. Ted began his career at Light & Motion where he served as the Chief Technical Officer responsible for the design and development of the company's technical consumer products. Ted is a frequent speaker at the Engage Conference, the SD Forum's 'Business of New Media' Conference and the Haas School of Business. Ted has a BS from Dartmouth College, a Masters from Stanford University and a MBA from the Haas School of Business at UC Berkeley.
Brad Strothkamp, Forrester, Principal Analyst
Brad serves eBusiness & Channel Strategy professionals. He is a leading expert on eCommerce/eBusiness strategy development within financial services, as well as on best practices of financial firms for selling to and servicing online consumers. He does extensive research on how consumers use the Internet to research and purchase financial products — regardless of the channel — as well as the seamless cross-channel customer experience financial firms need to develop and deliver in order to maximize sales. In his research, Brad covers such eCommerce and finance-oriented topics as the use of interactive help technologies (including online chat), the use of analytics to drive site development decisions, the ways in which financial services customers make product decisions, the role the Web plays during the product research process, and case studies and industry rankings of leaders in financial services.

Bill Tai, Charles River Ventures, Partner
Bill Tai is a partner at Charles River Ventures and famed kiteboarder. He earned his MBA from the Harvard Graduate School of Business, and BS in Electrical Engineering from the University of Illinois.
Will Voorhees, Silicon Valley Bank Financial Group, BSA/AML & e-Fraud Investigation Division Manager, OFAC Ofc.
Will Voorhees is the Manager of the Bank Secrecy Act (BSA)/Anti-Money Laundering (AML) & e-Fraud Investigations Units at SVB Financial Group (SVBFG); a 12 billion dollar, global commercial financial institution with offices in the US, UK, Cayman Islands, India, Israel and China. In this role, Will works with both BSA Compliance and Global Operations. In addition to his role managing the above mentioned two groups, he is also the Office of Foreign Asset Control (OFAC) Officer for the organization. Last year, Will researched and conducted the enterprise-wide BSA Risk Assessment for the organization as part of the overall BSA Compliance Program. He is currently working with BSA Compliance and all SVBFG lines of business to conduct the enterprise-wide OFAC Risk Assessment and update the OFAC Compliance Program. Will is responsible for all the suspicious activity reports for SVBFG and is the primary contact for all law enforcement inquiries and requests for information from other financial institutions.
Prior to joining SVBFG, Will was a municipal law enforcement officer, BSA/AML Consultant at three different banks and a manager in the AML Investigations Unit of a $50B asset bank. He has been involved in Fraud and Anti-money Laundering investigations since 1999. Will is a Certified Fraud Examiner, Certified Anti-money Laundering Specialist and holds a Master's degree in Forensic Accounting.
Mason Yaffee, Green Sherpa, CEO
Masen Yaffee is co-founder and CEO of Green Sherpa and brings a fascination for U.S. and world economics to his expertise in web application development. Yaffee has more than 15 years of experience building web applications for a diverse portfolio of businesses, including several Fortune 500 companies.
Over the last 15 years, Yaffee has built his company, New Directions in Computing (NDIC), through the development of web-based internet and intranet applications for small and large companies. NDIC's client list includes Pepsi, Caterpillar, Hallmark, and Harrah's. Yaffee has been involved with internet development since 1994 when the web was born and has taught courses in web development for Apple Computer, Adobe and UCSB. Having earned a B.A. in Psychology from UC Santa Barbara, Yaffee has also taught communications and relationship development skills through workshops and seminars for more than 20 years.
Yaffee's work developing the Green Sherpa™ Personal Cash Flow Management™ solution has allowed him to couple his expertise in web development with his passion for economics and personal responsibility to strive towards global financial change – beginning with each individual consumer.

Brian Zisk, Future of Money & Technology Summit, Executive Producer
Brian Zisk is a serial entrepreneur and technology industry consultant specializing in digital media, web broadcasting and distribution technologies. Brian is a co-founder of Collecta, the ultra-hot realtime search engine. Additionally, Brian is a Co-Founder and Technologies Director of the Future of Music Coalition and a Board Member and/or Strategic Advisor for a wide variety of tech companies and non-profits. Brian was previously a founder of The Green Witch Internet Radio which was sold to CMGI (NASDAQ: CMGI) at the turn of the millennium. He is active in many influential computer-mediated forums, is quoted and published extensively in the media, frequently appears on panels and at industry events domestically and abroad, and is an expert at frenzy whipping, brand awareness, and in creating new business models. Brian is also the executive producer
Schedule on 4/26/10
8:30 – 9:00am
Registration & Breakfast
9:00 – 9:10am
Sakura Room
Welcome & Opening Remarks
Brian Zisk – Executive Producer
9:10 – 9:25am
Sakura Room
The New Era of Money
Bill Barhydt – m-via
9:30 – 10:20am
Sakura Room
Mobile Payments
Redg Snodgrass – Alcatel Lucent
Bill Barhydt – m-Via
Ron Hirson – Boku
Moderator: Menekse Gencer, mPay Connect
9:30 – 10:20am
Spring Room
Comparison Engines Driving Efficiency
Sean Harper – TransFS
Peter Pham – BillShrink
Brad Strothkamp – Forrester
Moderator: Brian Zisk – Future of Money
9:30 – 9:55
Osaka Room
Financing Innovation in The Third World
Mitra Ardron – Natural Innovation
Moderator: Celia Hirschman, KCRW
9:55 – 10:20
Osaka Room
Loans that Change Lives
Jessica Jackley – Kiva / ProFounder
Moderator: Celia Hirschman
10:20 – 10:30am
Imperial Ballroom
Coffee & Tea Break
10:30 – 11:30am
Sakura Room
Technology Makes Money Human
(The Psychology of Money)
Aaron Patzer – Mint.com
Kevin Reeth – Outright
Mark Goldstein – Home Account
Moderator: Cathy Brooks – Other Than That
10:30 – 11:30am
Spring Room
Developer: Birds of a Feather Session *(BoF)
Peter Rothman – Intrinsic Trust
Eric Ronkin – QPay
You – The Developer
*Technology experts interacting at a peer level.  Flies on the wall welcome too.
10:30 – 11:30am
Osaka Room
New Banking Models
John Bates – Mindark
Bruce Cahan – GoodBank
Arno Hesse – Bernal Bucks
Rob Garcia – Lending Club
Moderator: Laura Hertzfeld – EconomyStory.org
11:35 – 11:45pm
Sakura Room
Wallet in the Cloud
Damon Hougland – PayPal
11:35 – 11:45pm
Spring Room
Compliance Issues & Your Business
Will Voorhees – Silicon Valley Bank Financial Group
11:45 – 1:00pm
Lunch Break – Explore the Japantown Mall Food Court
1:00 – 3:00 pm
Sakura Room
New Product & Technology Demos
David Barrett – Expensify
Kurt Collins – enole
Wences Casares – BlingNation
Guy Goldstein – Pageonce
Tara Hunt – Shwowp
Gary Briggs – Plastic Jungle
Mark Goldstein – Home Account
Andy Kleitsch – Billing Revolution
Moderated by:Jolie O'Dell, MashableChanging Capital Markets
David S. Rose, Angelsoft
1:00 – 2:00 PM
Spring Room
Elevator Pitches
Starring YOU!
All are welcome to stand up and present an up to 1-minute pitch about their company or idea, to connect with others who may want to work with you.
Host: Brian Zisk – Executive Producer, Future of Money & Technology Summit
1:00 – 2:00 PM
Osaka Room
Open Source/Open Standards
Alan Rosenblith – MetaCurrency Project
Pelle Braendegarrd – OpenTransact
Guillaume LeBleu – Banking Technologist
Moderator: Jack Moffitt – Collecta
2:00 – 3:00 PM
Spring Room
Liquidity
Moderator: Ben Parr – Mashable
Dave McClure – Founders Fund
Jeremy Smith – SecondMarket
Greg Brogger – SharesPost
2:00 – 3:00pm
Osaka Room
Alternative Currencies
Alex Gordon-Brander – Global Energy Money
Charles Eisenstein – Author
Alan Rosenblith – MetaCurrency Project
Moderator: Chris Lindstrom – Social Labs
3:00 – 3:30 PM
Afternoon Snack Break
3:30 – 4:30 PM
Sakura Room
Consumer Products
Moderator: Steve Schultz – Yahoo! Finance
Betsy Flanagan – Wells Fargo Bank
Masen Yaffee – GreenSherpa
Jim Scheinman – Pageonce
Ted Sorom – Rixty
3:30 – 4:30 PM
Spring Room
Funding
Travis Kalanick – Angel
Bhavani Rana – Intel Capital
Jeff Clavier – SoftTechVC
Christine Herron – First Round Capital
Moderator: Ryan Gilbert, Venrock
3:30 – 4:30 PM
Osaka Room
Non Quantifiable Exchanges
Moderator: Tara Hunt – The Wuffie Factor
Chris Heuer – Social Media Club
Dan RoblesThe Ingenesist Project
Micki Krimmel – NeighborGoods
4:45 – 5:45 PM
Sakura Room
Virtual Goods and Markets
Phil Rosedale – Linden Lab
Bill Tai – Charles River Ventures
Vikas Gupta – Jambool
Gurbaksh Chahal – gWallet
Danny Shader – Kwedit
Moderator: Jolie O'Dell – Mashable
4:45 –5:45 PM
Spring Room
MicroPayments
Andrew Kortina – Venmo
Lex Bayer – Playspan
Eric Chan – Embee Mobile
Conrad Sheehan – mPayy
Moderator: Hill Ferguson – Zong
4:45 – 5:45 PM
Osaka Room
Social Capital
Saul Garlick – ThinkImpact
Morgan Simon – Toniic Angel Investor Network
Sean Foote – UC Berkeley Haas School of Business
Dave Levy – Generocity Partners
Moderator: Amy Benzinger – SOCAP
5:45–8:00 PM
Imperial Ballroom
Cocktail Party!