Future of Money & Technology Summit: Contact
Mailing Address: 3701 Sacramento, #462, San Francisco, CA 94118
Sponsors: Please submit a Sponsorship Inquiry
Speaker Application: Fill out the Speaker Application Form
Volunteer Application: Fill out the Volunteer Application Form
Press Pass Request: Fill out the Press Credentials Application
Apply for the Startup Competition: More info on the 2017 Startup Competition coming soon…
Webgraphics: Get images here
Email  brian [at] futureofmoney [dot goes here] com
Call 415-564-0904
Frequently Asked Questions
Q. Why should I attend the Future of Money & Technology Summit?
A. Are you a thought leader at the convergence of currency and technology? Are you interested in meeting and interacting with other thought leaders? Do you develop applications related to the trade, transfer, management, or making of money? Do you feel it's important to mix and find business opportunities with the folks who will be leading the way to a better tomorrow monetarily? Do you want to come together with these thought leaders, in an informative, conducive to doing business atmosphere? If so, the Future of Money and Technology Summit is an event just for you.
Q. What tag should we use when posting photos, posts and tweets online?
A. Please use #futureofmoney
Q. Will there be Wifi at the event?
A. Yes.
Q. Can you tell me a little about the Japantown area where the conference and the Hotel Kabuki are located?
A. You can find much information by following this link to Japantown Information. But suffice it to say that it is one of the 3 remaining Japantowns in the United States, located about a mile west of Union Square, and home to many Japanese restaurants, bars, stores, and a vibrant Pacific culture rarely found on this side of the Pacific.
Q. The Summit is on TBD, when should out-of-towners arrive in SF?
A. No later than your 3:00 hotel check-in the day before the Summit.
Q. Why the Future of Money & Technology Summit? Is it related to the SF MusicTech Summit? The Future of Music Policy Summit? Any other projects with Future of Money in the title?
A. The Future of Money Summit is produced by Brian Zisk and Shoshana Zisk who produce the SF MusicTech Summit. Brian is also a co-founder of The Future of Music Coalition, a Washington D.C. based non-profit which helps musicians better navigate the digital environment, and which throws the annual Future of Music Policy Summit. We are taking all that we learned from putting on the world's best music/technology conferences, and are aiming to build what we hope to be the best conference on the Future of Money, with a San Francisco Bay Area focus, welcoming all of the great money technology developers who are active here. Brian earned his degree in Economics and International Business from NYU, and has since spent his life building companies, non-profits, and other projects. In 1996, Brian started building Transaction Net, which at the time was the leading resource on transactions on the Internet. Soon after, Brian started helping Bernard Lietaer build interest in his then forthcoming book "The Future of Money: Creating New Wealth, Work and a Wiser World". From that point on, Brian hoped to throw a conference on the Future of Money and Technology, but got distracted by life, with his Money Conference dream only coming together over a decade later.
Q. Where can I get your logo, banner ads, or webgraphics?
A. Logos, banners, and webgraphics are available here.
Production Team
Brian Zisk – Executive Producer
Brian Zisk is a serial entrepreneur specializing in digital media, web broadcasting and distribution technologies. He created and Executive Produces the SF MusicTech Summit and the Future of Money & Technology Summit. He is a co-founder of the SF MusicTech Fund. Brian is a Co-Founder and Board Member Emeritus of the Future of Music Coalition and a Strategic Advisor for a wide variety of tech companies and non-profits. Brian was previously a founder of The Green Witch Internet Radio which was sold to CMGI (NASDAQ: CMGI) at the turn of the millennium. He is active in many influential computer-mediated forums, is quoted and published extensively in the media, frequently appears on panels and at industry events domestically and abroad, and is an expert at frenzy whipping, brand awareness, and in creating new business models. He is married to Shoshana Zisk. Follow Brian on Twitter: @zisk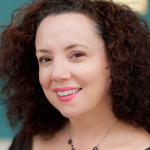 Shoshana Zisk – Co-Producer
Shoshana Zisk is the co-producer of the Future of Money & Technology Summit and the SF MusicTech Summit.  She is also an entertainment lawyer with a wide range of experience in the music industry. Her experiences includes Interim Chief Operating Officer for In Ticketing, Business & Legal Affairs for George Clinton and his musical groups Parliament, Funkadelic and The P-Funk Allstars, and General Manager of Clinton's independent record label The C Kunspyruzy. Her previous positions include Business & Legal Affairs at BMG U.S. Latin, the Copyright Department at Motown, and A&R Administration for Island Records. Shoshana is currently the CEO of Kiddie Village, which creates award-winning childrens videos and music. She is a member of the California, New York, and Florida Bars. She earned a bachelor degree in Classical Piano Performance and Juris Doctorate (cum Laude) from the University of Miami. Shoshana was recently the Musical Director for "Rent" (the musical) in San Francisco, CA & Hollywood, California.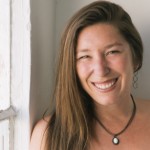 Katie Barrett – General Manager
Katie Barrett is General Manager for the Future of Money & Technology Summit and the SF MusicTech Summit. In this capacity, she manages all event operations on a day-to-day basis. Katie's prior work experience includes Project Specialist at Airbnb, Promoter Relations Manager at Tixie, and Membership Manager for The Recording Academy SF Chapter (The GRAMMY's), where she galvanized relationships and Grammy memberships for The Black Keys, Vampire Weekend, The xx, Sigur Rós, Karen Elson, The Cool Kids, Foster the People, G. Love, Blackalicious, LP, Lyrics Born, Chali 2na and many others. Katie speaks Japanese, spent two years on the JET program in Shikoku, Japan and was Academic Director of foreign language school Embassy CES in San Francisco. Katie is the founder of Pops & Buzzes – Where Women In The Music Business Gather.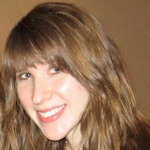 Patti Silverman – Advisor
Patti Silverman is an Advisor to The Future of Money and Technology Summit. A seasoned marketer, she brings with her experience in the music and tech industries growing communities, developing partnerships and delivering effective social media strategies. Her prior stints include Columbia Records in NYC, running marketing and promotional campaigns for artists including: Adele, Band of Horses, MGMT, The Avett Brothers and Passion Pit. She's also been an integral part of launching the Silicon Valley Internship Programme, a non profit which inspires UK tech entrepreneurship, and the viral Yard Sale for Obama campaign, which was featured on ABC, CNN, The Telegraph and TIME. Patti graduated Summa Cum Laude from St. Louis University with a Bachelor of Arts in Communications, and is an avid fan of live music – visit her on Songkick.
Sarah Lanning – Intern
Sarah Lanning is the Intern for the Future of Money & Technology Summit and the SF MusicTech Summit. She also serves as the GRAMMY U Representative for the The Recording Academy SF Chapter (The GRAMMY's). Sarah has held internships with Superfly, Merchbar and music education nonprofit Little Kids Rock. Sarah is a current undergraduate Marketing student at the University of San Francisco, where she also serves as the concert director for the campus activities board. Sarah aspires to create experiences for professionals within the music industry and work to build and enhance a greater sense of community within the music and technology industries, its fans, and its professionals.