Future of Money & Technology Summit: Schedule
Programming Now In Development
The 2017 Future of Money & Technology Summit programming is currently in development. Stay tuned for save-the-date and initial announcements.
Below is the schedule for the Future of Money and Technology Summit 6 on December 2, 2015: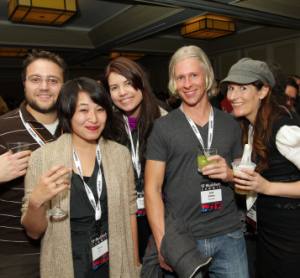 Opening Night Gathering
Tuesday, December 1, 2015 at 5pm – 7pm+
Come meet and mingle at our pre-show schmooze!
The Social Study
1795 Geary Blvd. @ Fillmore
Registered Summit attendees only.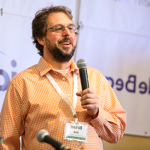 The Future of Money & Technology Summit
Wednesday, December 2, 2015
Hotel Kabuki
1625 Post Street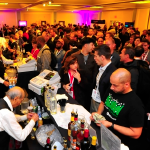 Summit Cocktail Party
Wednesday, December 2, 2015
5:00 – 7:00 pm immediately after the panels
Hotel Kabuki, 1625 Post Street
Registered Summit attendees only.
Sponsored by Lagunitas Brewing Company and QTS Data Centers
Time
Topic
Place
8:30 – 8:50
Registration & Breakfast
Imperial Room
8:50 – 9:10
Welcome & Opening Remarks
Brian Zisk, Executive Producer, The Future of Money & Technology Summit

Sakura Room
9:10 – 9:20
COFFEE & TEA BREAK
Courtesy of QTS Data Centers
9:20 – 10:20
How a Fast Growing Technology Startup Can Successfully Work With a Bank to Innovate
Jacob Rosenberg, LendUp
Kat Taylor, Beneficial State Bank
Rich Aberman, WePay

Sakura Room

9:20 – 9:40
9:40 – 10:00
10:00 – 10:20
Blockchain and Media
Bruno Guez, Revelator (remote appearance)
Robert Schwentker, Blockchain University
Imogen Heap, Musician (remote appearance)

Osaka Room
10:20 – 10:40
COFFEE & TEA BREAK
Courtesy of QTS Data Centers
10:40 – 11:00



11:00 – 11:20


11:20 – 11:40
The Faster Payments Initiative
Jon Jeswald, Federal Reserve Information Technology


Credit Decisions: Days of Future Past
Douglas Merrill, ZestFinance


How Do Silicon Valley's Disruptive Businesses Get to Wall Street?
Tien Tzuo, Zuora


Sakura Room
10:40 – 11:40
The Data Driven Future of FinTech
MODERATOR: Aliza Gutman, CFSI
Mark Schulze, Clover
Rob Pfeifer, Affirm
Chris Farmer, SignalFire

Spring Room
10:40 – 11:00
Reputation is the Currency: The Future of Money, Technologies and What It Means to the Global Economy
Lisa Gansky, Instigating + co


Innovation and Regulation: Friends, Frenemies or Foes
Jim Van Dyke, Javelin Strategy


Empyr Demo
Jon Carder, Empyr


Vouch Demo
Yee Lee, Vouch


Osaka Room
11:40 – 1:00p
LUNCH BREAK
Explore the Japantown Mall
1:00 – 2:00
Blockchain Follow Up
MODERATOR: Jon Shinal, USA Today
Bill Tai, BitFury & Extreme Tech Challenge
Sonny Singh, BitPay
Daniel Morehead, Pantera Capital
Giyom Lebleu, Gyft

Sakura
1:00 – 2:00
Disruption in FinTech
MODERATOR: David Churbuck, Acquia
Rishi Taparia, Poynt
Brad Lensing, Sindeo
Mike Laven, Currency Cloud
Marwan Forzley, Align Commerce

Spring Room
1:00 – 2:00
Security & Anti-Fraud
MODERATOR: Michael Thiemann, Zebit
Noam Inbar, Forter
John Adams, Bolt
David Long, Northern California Fraud Prevention Solutions

Osaka Room
2:00 – 2:30
The Future of Angel Investing
MODERATOR: Brian Zisk, Future of Money & Technology Summit
Jake Zeller, AngelList
Cyan Banister, Angel
Dustin Dolginow, Maiden Lane

Sakura Room
2:00 – 2:30
COFFEE & TEA BREAK
Courtesy of QTS Data Centers
Imperial Ballroom
2:30 – 3:30
Data and FinTech Innovation to Empower Consumers
Sophie Rasemen, US Treasury Department


.BA: A Fair-trade Music Format, Virtual Reality & The Blockchain
Benji Rogers, Pledge Music


WatchMyBit Demo
Doug Scribner, WatchMyBit


Token Demo
Bill York, Token.io

BounceChat Demo
Gordon Schaeffer, BounceChat


Bento Demo
Farhan Ahmad, Bento


Sakura Room
2:30 – 3:30
Equity Crowdfunding Platforms
MODERATOR: David S. Rose, Gust.com
Asher Hochberg, CircleUp
Brian Esquivel, RealtyMogul
Ben Narasin, Canvas VC

Spring Room
2:30 – 3:30

Startup Competition Winners
HOST: Scott Robinson, Plug and Play
HOST: Shoshana Zisk, Future of Money & Technology



Startup Competition Winners Announced!

Osaka Room
3:30 – 4:00
Difficult Times at Our Credit Union
Brewster Kahle, Internet Archive Federal Credit Union
Jordan Modell, Internet Archive Federal Credit Union

Sakura Room
3:30 – 4:00

Startup Showcase in expo area


AFTERNOON SNACKS
Imperial Ballroom
4:00 – 5:00

The Future of FinTech Investing


MODERATOR: Alastair Goldfisher, PEHub
Pat Grady, Sequoia Capital
Paul Martino, Bullpen Capital
Arvind Purushotham, Citi Ventures
Sheel Mohnot, 500 Startups
Chris Gottschalk, Blumberg Capital

Sakura Room
4:00 – 5:00
Identity Verification for Blockchain Technology
MODERATOR: Dan Robles, The Ingenesist Project
Tim Swanson, RC3EV
Paige Peterson, MaidSafe
David Birch, Consult Hyperion
Joyce Kim, Stellar

Spring Room
4:00 – 5:00
Elevator Pitch
HOST: Brian Zisk, Future of Money & Technology Summit
All are welcome to present a 30-second to 1-minute pitch about your company or project to connect with other who may want to work with you. Then meet and mingle with each other at the cocktail party to follow!
Osaka Room